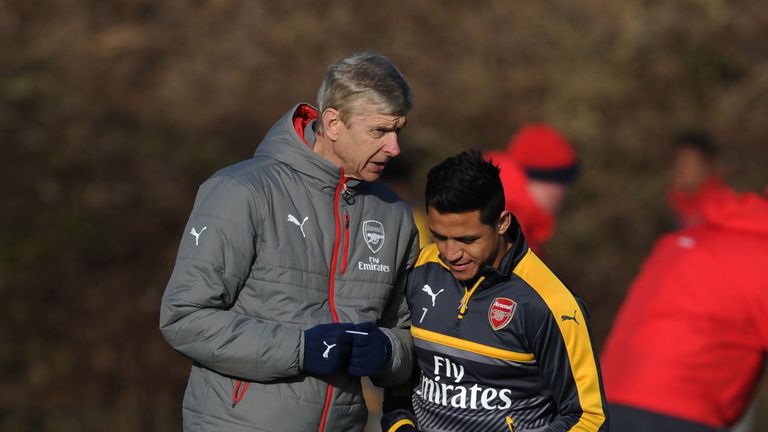 Arsene Wenger feels "very motivated" for management and will not liken himself to outgoing Barcelona boss Luis Enrique, who said he will become exhausted by his role.
Arsenal failed to overturn a 5-1 deficit from the first leg of their last-16 tie with Bayern Munich and were instead beaten by the same scoreline at the Emirates to be knocked out 10-2 on aggregate.
Barcelona head coach Luis Enrique announced he would step down at the end of the season in the aftermath of his side's 4-0 away defeat at Paris Saint-Germain, but after the Spanish giants produced a stunning 6-1 second-leg win at the Nou Camp to make it through to the last eight, Wenger insists he will not make the same decision.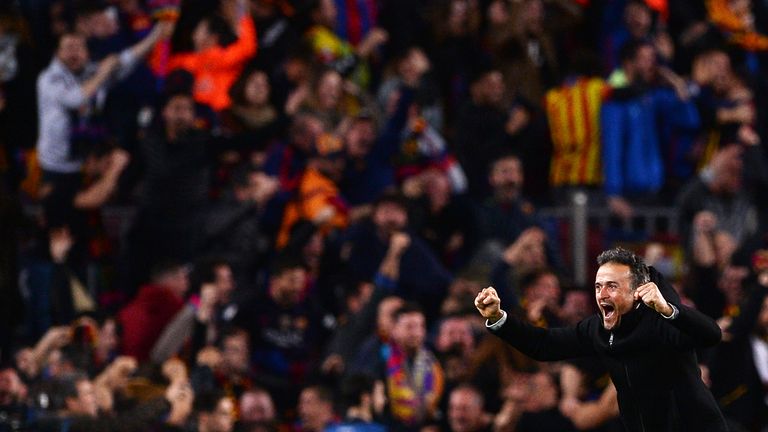 "I feel all right, I feel very strong, very motivated, ready to give my best," he said, when asked how he felt compared to Enrique, who had said he will be tired by the end of his tenure at Barcelona.
"It just sums it up that two weeks ago he (Enrique) was an idiot and everyone said 'You have to leave', so he said, 'Okay, I go'.
"Today he is a hero. That sums up the job. In fact I made an equation because I am a mathematical fan that I will give you one day.
"It's not the right moment (to share it). I am sure you will enjoy it. It is an equation about a manager's job. I made a formula."
Wenger watched record-breaking Barcelona comeback and admitted even he was left perplexed as to how the Catalan giants pulled it off.
"I watched Barcelona. It was quite poor!" he joked. "I stayed there (watching it) because it is interesting on a psychological front to see how they respond, I wanted to see how Barcelona finished the game and in fact they had half given up.
"I looked more at it from a tactical point of view, what is going on mentally in the head of the players. At the end of the game even when you have been so long in football you sit there and think, 'How could this happen?'."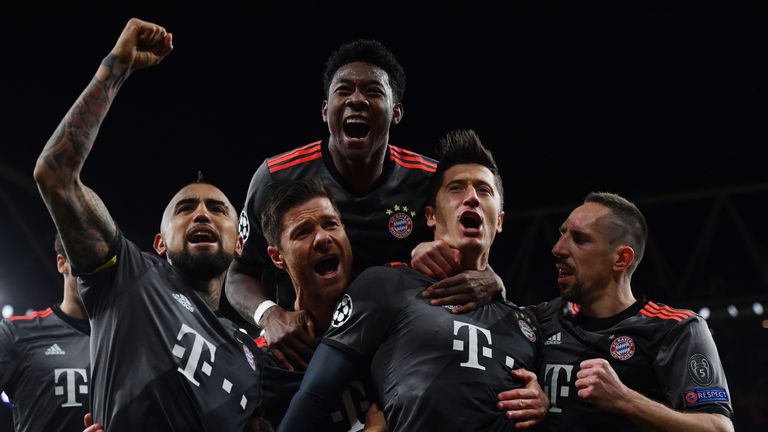 Arsenal took the lead in the return leg against Bayern on Tuesday, but Laurent Koscielny's red card early in the second half also allowed Robert Lewandowski to equalise from the penalty spot.
Attacking in search of an unlikely comeback, the Gunners conceded late goals and ended up losing by their biggest margin at the Emirates, but Wenger maintains it was right to push on in the hope of achieving a miracle.
"I take that on myself," he said when asked about the manner of Arsenal's performance as they shipped four goals in 17 minutes.
"When you are 1-1 and down to 10 men and have to score four goals, you could sit there and think, 'I could put three defenders on now'.
"But even if you put three defenders on you can still lose 5-1 when you are down to 10 men and the team knows you have no chance to score any goals. Or you have one chance in a million and you still try to play so that at least the people that come and watch you see you try to play football.
"I went for the second option. Yes I got slaughtered because it finished 5-1, but that is what I decided and I stand up for that - I thought even if it is a one-in-a-million chance let's go for it. Anyway you are out."