Arsenal put Alexis Sanchez and Mesut Ozil contract talks on hold
By Nick Lustig
Last Updated: 23/03/17 12:27pm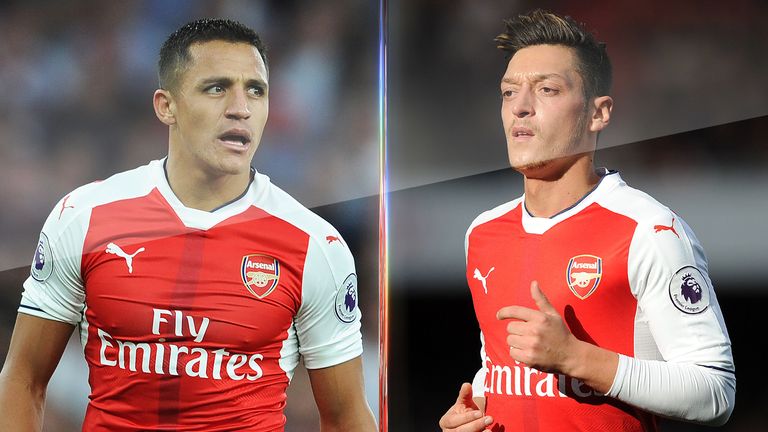 Arsenal have put contract talks with Alexis Sanchez and Mesut Ozil on hold until the summer, manager Arsene Wenger has revealed.
The pair have under 15 months remaining on their current deals and have been linked with moves away from the Emirates.
While Sanchez has remained quiet over his long-term future, Ozil hinted in January that his future at Arsenal was dependent on whether Wenger remained at the club.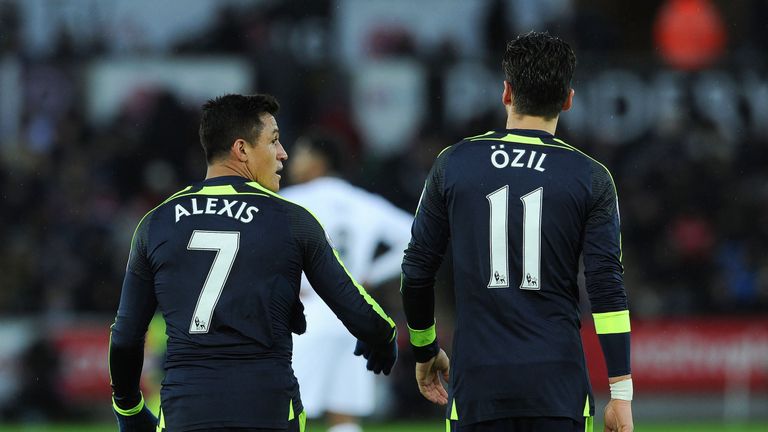 Wenger is yet to confirm whether he will stay at Arsenal beyond the end of the season when his contract expires, but admitted following Saturday's 3-1 defeat at West Bromwich Albion that he had made a decision on his future and would announce it "very soon".
When asked about the future of Sanchez, Wenger told beIN Sports: "At the moment we have not got an agreement
"We have decided to focus on the end of the season and talk about it in the summer, it is the same situation with Ozil because once you don't find an agreement and it [the negotiation] lasts, it is not good so it is better you get it out and sit down in the summer."
Wenger has previously said that he would rather let both players run down their contracts and leave for free in 2018 than sell them for a fee in the summer.
The Frenchman's own position at Arsenal has come under scrutiny in recent weeks following a run of six defeats in nine matches, which has led to a growing number of supporters calling for him to leave at the end of the campaign.
"My job is to make 100 per cent of people happy," Wenger said,
"If you look at where the club was when I arrived and where it is today, I think I'm quite proud of what I did for the club.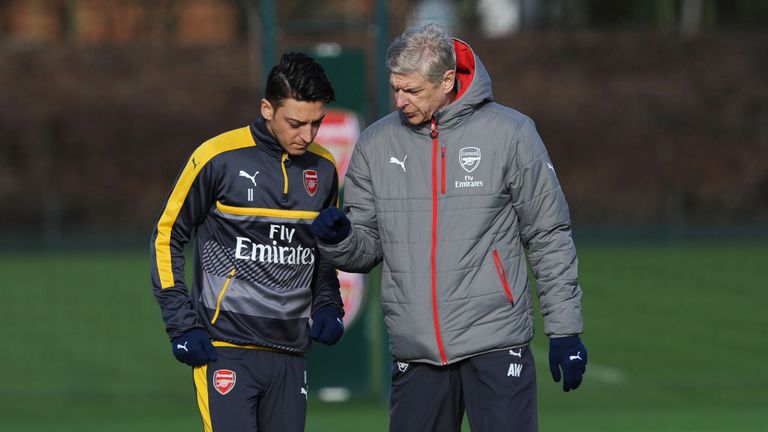 "After that we live in a period where people are very demanding, I can understand that but I know as well that.
"I have guided this club through very difficult periods with very, very, very limited resources and I managed always to get the best out of the team and that is what I will do as long as I'm at Arsenal Football Club.
"You can basically say if you don't win the championship it is not a successful season, I understand that but take a club like Liverpool, they have never won the Premier League and they are a big club.
"That of course will be a disappointment not to win the championship, after that you have to go as far and do as well as you can.
"We play in a position at the moment where we have to finish as high as we can and then let other people judge. People judge your work. My job is not to judge. It is to produce and let other people judge."
Sky customers can now upgrade to Sky Sports and get 12 months for just £18 per month. Upgrade now!