Mesut Ozil's Arsenal future may depend on Arsene Wenger, says Michael Ballack
By Richard Morgan
Last Updated: 28/03/17 12:55pm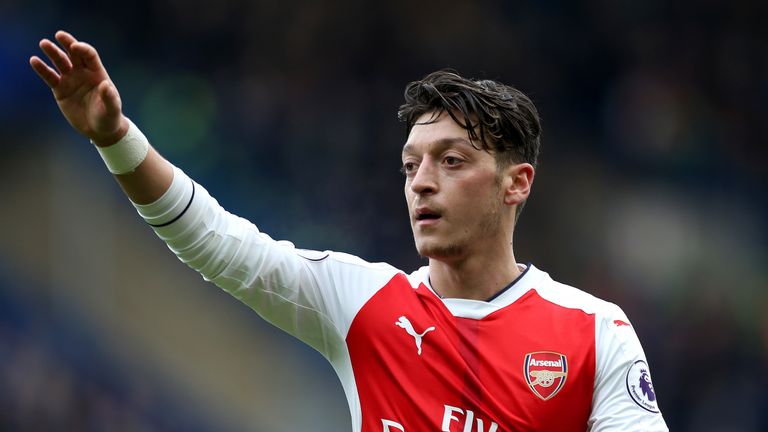 Mesut Ozil may be waiting to see if Arsene Wenger stays at Arsenal before extending his contract at the Emirates, according to Michael Ballack.
Speculation surrounding Ozil's future at the club has intensified recently, with the player's current deal in north London due to expire in less than 18 months.
The Germany international said on Monday that he will hold talks with the Gunners and decide whether or not to sign a new contract "soon".
However, Ballack thinks his compatriot is stalling over extending his current deal in order to see if Wenger continues his 21-year association at the club.
"It is difficult to say really (if he should stay at Arsenal)," the former Bayern Munich and Chelsea midfielder said in an exclusive interview with Sky Sports.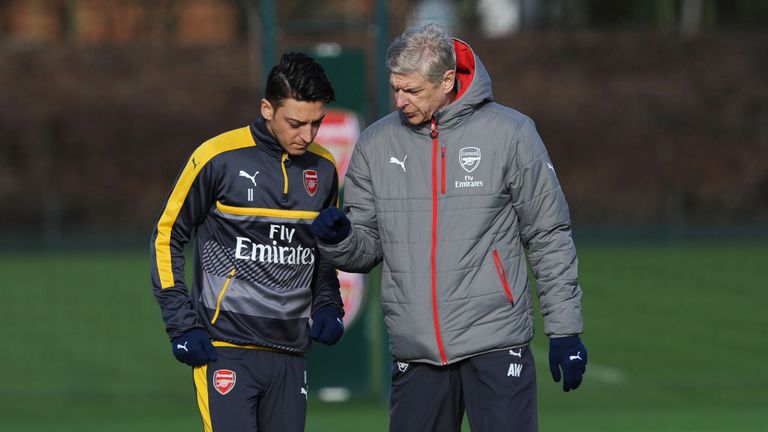 "A player like him, who has played for Real Madrid and now Arsenal and who knows the Premier League and La Liga, he has his own feeling and experience.
"And there are not many clubs where he can go now and who can afford him. I think he needs to feel comfortable with the decision that he makes.
"But it also depends on what Arsene Wenger does and they have a good relationship and maybe that is why he is waiting a bit."
If Ozil does opt to remain in north London next season, though, then he must become mentally stronger so as to become a world-class player, says Ballack.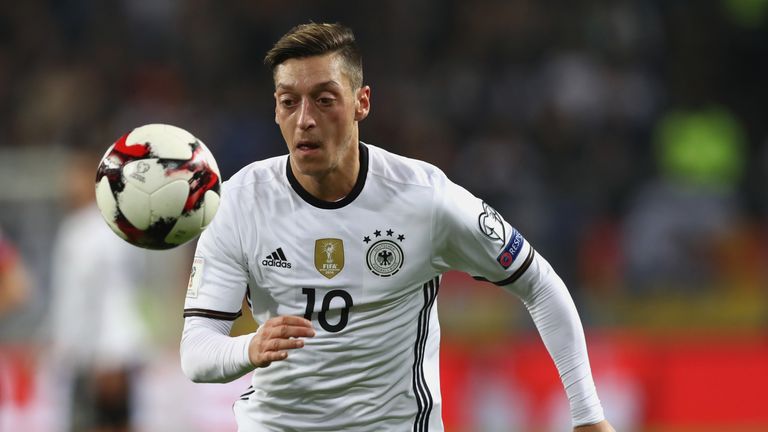 What he can improve is mentally how he deals with certain situations
Michael Ballack on Mesut Ozil
The midfielder, who arrived at Arsenal from Real Madrid four years ago for £42.5m, has come in for criticism after turning in indifferent displays for the Gunners this season, especially in their last-16 Champions League loss at Bayern.
Ballack, however, has told Ozil he must brush off the negative comments about his form and not let that affect his performances if he wishes to take his game to the next level.
"He is one of the best players in the world at the moment," Ballack said. "He has a great left foot, a great touch, a good view for the game, combined with his speed with the ball especially. He can have a huge influence on the game and can change games.
"What he can improve is mentally how he deals with certain situations, as if he feels comfortable on the pitch, then he is one of the best players in the world.
"But everyone has difficult situations in the game where you get criticism and you have to go through that and deal with it.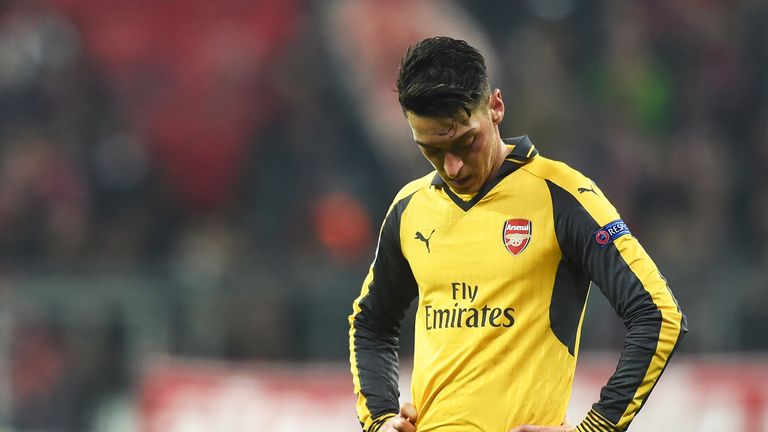 "But I just wish he could step up a bit more and be a bit more against the opinions of the media, fans, or whoever, because he is a good player and sometimes he should have more confidence.
"And then he can maybe take another step towards becoming a world-class player, because he has the potential."
Meanwhile, another of his fellow countrymen plying their trade in the Premier League, Manchester City midfielder Leroy Sane, has impressed the former Germany international.
Sane swapped Schalke for Pep Guardiola's side last summer in a deal worth £37m, with the 21-year-old having shone in his debut campaign at the Etihad.
And Ballack believes Sane's physical improvement since joining City could be seen in last week's friendly between Germany and England.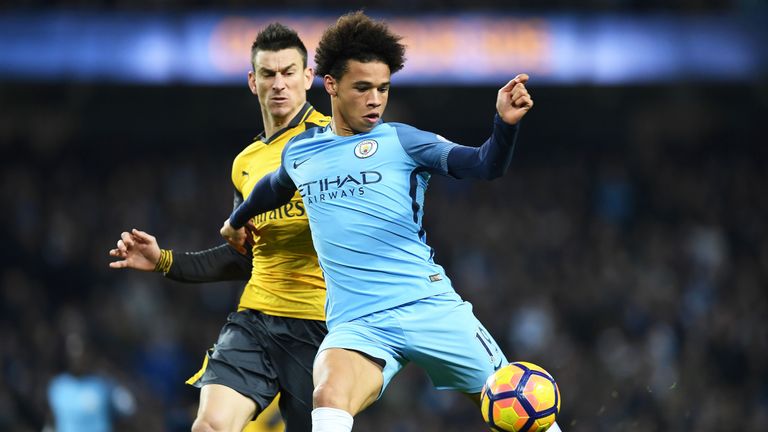 "We had a pretty young team out and you could certainly see that in the first half that things were new, especially the forward players who were not so comfortable with their positions on the pitch and how they play together," Ballack said.
"Second half was slightly better and especially Sane, who was one of the keys why it went better in partnership with Toni Kroos. He seems to be adapting really quickly, and especially with the national team, because he made a huge step after leaving Schalke for Man City.
"You could see that, especially physically he made an amazing step, and with the confidence he has on the ball and physically.
"Because then you can grow if you know you are able to compete with all the other players, even at that young age he delivered a really good performance and he almost scored a goal."
Another player who caught Ballack's eye at the Westfalenstadion on Wednesday was Toni Kroos, who has emerged as Germany's key man, according to the 40-year-old.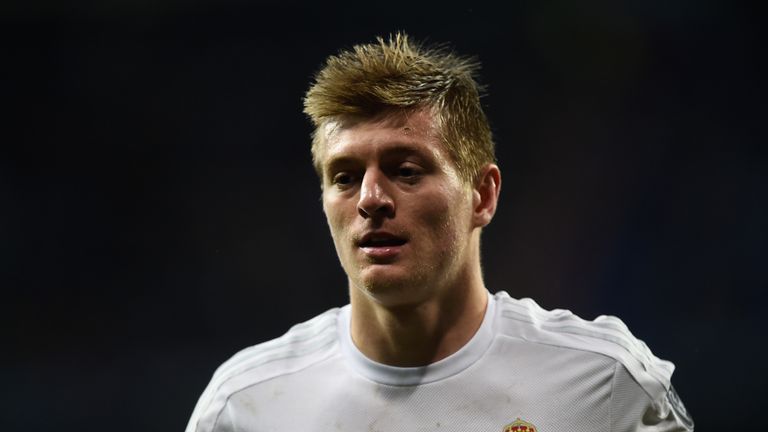 "To have a player like him on the pitch is fantastic," the former Germany captain said. "He is invaluable for any team because he gives you control of the game and with other players together he gives you something you cannot learn as players.
"He is so strong and technical ability, a feeling with the ball, with the situations, how you control games because this is really important if you want to win tournaments.
"Big teams need control in many games and that is what he guarantees you when he is on the pitch because he reads the game like no one else and has a good feeling for possession and can make a game quick, then slow it down, whatever you need.
"And he showed that in the second half with some passes, he wanted to play direct to make more pressure and bring these young players in front in possession a bit more. And he is one of the key, if the not the key player in the German team."
Michael Ballack will be representing Germany at the inaugural Star Sixes tournament - live on Sky Sports - in London this July
Where can I get tickets?