Arsenal midfielder Mesut Ozil insists the Gunners can learn from their Champions League humiliation at the hands of Bayern Munich and come back stronger.
For the seventh consecutive season, Arsenal were knocked out of Europe's premier competition at the last-16 stage, as they were beaten 5-1 home and away by Carlo Ancelotti's Bayern.
The Gunners sit seventh in the Premier League table, nine points off fourth-placed Liverpool. Arsenal next travel to Middlesbrough on their second successive Monday Night Football, live on Sky Sports 1HD, following last week's comprehensive 3-0 defeat by Crystal Palace at Selhurst Park.
Live Monday Night Football


Such results has seen pressure mount on manager Arsene Wenger this season. The Frenchman's future is yet to be determined at the Emirates Stadium with his contract set to expire this summer, while Germany international Ozil and forward Alexis Sanchez have little over a year remaining on their existing deals.
However, while admitting that Arsenal's humbling at the hands of the German champions was a career low point, Ozil also sees it as a chance for the Gunners to improve.
"The devastating loss at Bayern Munich this season is undoubtedly one of the darkest hours of my footballing career," Ozil says in his book 'Gunning for Glory', which is being serialised in the Mail on Sunday. "It's in the top five of the most humiliating defeats I've suffered.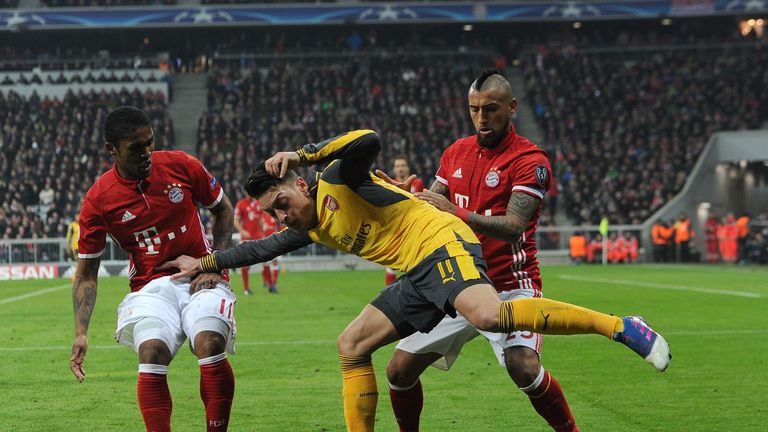 "We were positively prepared for the game. Arsene Wenger had revealed to us his game plan. He was very clear about his ideas - and they were good ones.
"Our intention was to go all out for Bayern's central defender Mats Hummels; to prevent him from opening up the game which he does so brilliantly. We wanted to force him to play the ball to Javi Martinez, who's also a fine central defender but who isn't great at opening up the game.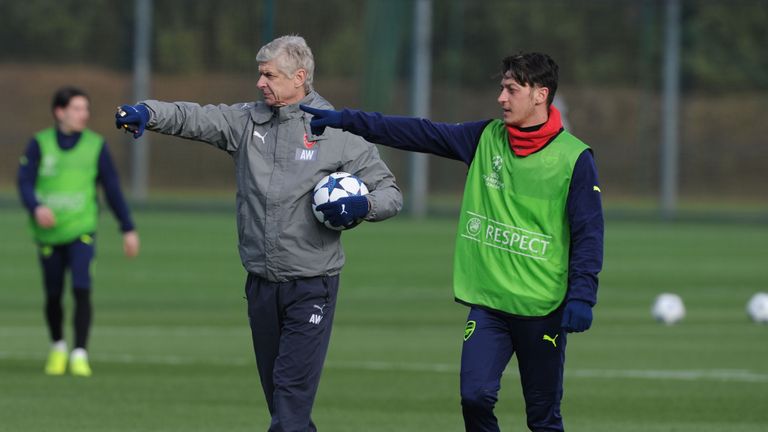 "In this way we hoped we'd be able to stop Bayern from building up the play at an early stage and disrupt their rhythm.
"Of course I could go on about why our game plan didn't work. I could look for excuses. But I'm not going to. What went on between us in the dressing room after the match is nobody's business, nor is what Wenger considered our failures to be in his post-match analysis.
"The fact is, we all failed. We were all bad! We played a game that held a mirror up to our faces.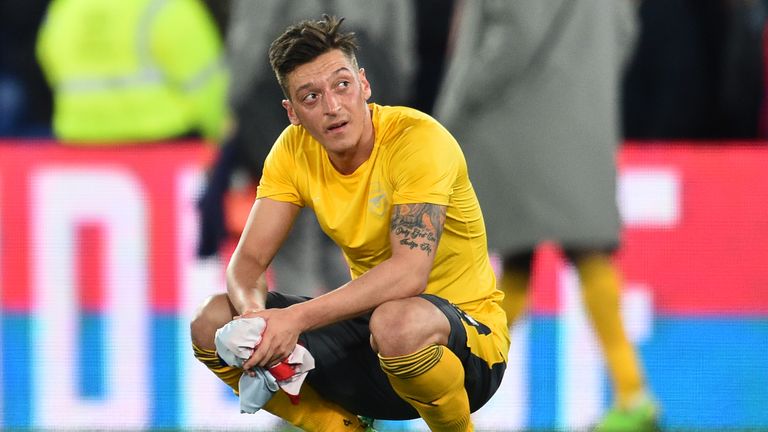 "It was a performance we can't just brush aside. No, we have to learn our lessons from it. We all have to ask searching questions of ourselves and accept responsibility for the defeat. All the players, all the trainers, even the management. Because this fiasco also represents a great opportunity!
"In my footballing life I've often fallen flat on my face and been knocked to the ground. But I've always got up again and won victories and titles following the defeat.
"This defeat by Bayern will produce something good at the end too."
New NOW TV customers: Grab a Sky Sports Month Pass and watch all the action, including Middlesbrough v Arsenal. All for just £25.