Arsenal boss Arsene Wenger has suggested he is ready for "peace" with his Manchester United counterpart Jose Mourinho, having had a fractious relationship with his managerial rival over the years.
Wenger is still waiting for a first league win over team managed by Mourinho and the pair have been involved in numerous spats, including a touchline bust-up during the Portuguese's days at Chelsea in 2014.
However, speaking ahead of their next meeting at the Emirates on Sunday, live on Sky Sports, Wenger has suggested that he believes a more respectful relationship can develop.


Wenger agreed that his relationship with one of Mourinho's Manchester United predecessors, Sir Alex Ferguson, "mellowed" over time and thinks the same process may be occurring.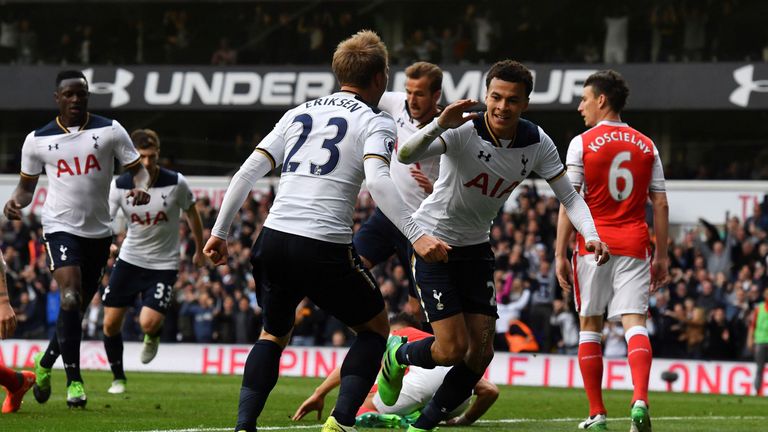 "We have respect," Wenger said of his relationship with Mourinho. "I do not want to make a case of any person, it's important I focus on my own team.
"I'm open always in life for everything, for peace, but what is important when you are a competitor is that you give everything to win the next game."
Wenger is yet to reveal his future as Arsenal manager, but says he does not foresee the club going into decline whenever his lengthy tenure does come to an end.
"No, it can go better when I leave one day," said the Frenchman.
"When you're such a long time at the club, like I am, like Fergie, it's like children, you want them to be happy, even when you are not there any more.
"I am not in a position to judge what happened to United.
"I'm sure they will come back and fight for the title, they are in a rebuilding phase."