Gary Neville argues Arsenal's season will be a success if they win the FA Cup
Last Updated: 01/05/17 8:26pm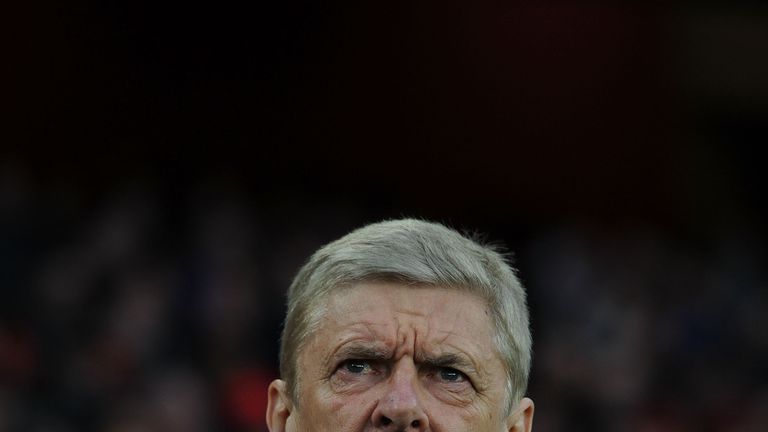 Gary Neville thinks Arsenal's season can be defined as a success if they beat Chelsea in the FA Cup final.
Arsenal slumped to a 2-0 defeat to north London rivals Tottenham on Super Sunday, which has piled further pressure on Arsene Wenger.
The result leaves the Gunners in sixth and six points behind fourth-placed Manchester City, but they could still end the season with a trophy if they beat Chelsea in the FA Cup final.
Neville believes a victory at Wembley would make the season a successful one.
He said on the Gary Neville Podcast: "If they won the FA Cup this year, would that be seen as a successful season? I'd say probably yes.
"People will argue their league performance has been the worst it's been for 15-20 years but maybe they are allowed a blip."
Wenger has yet to announce whether he'll remain in charge of the Gunners next season, with his current deal expiring at the end of the season.
Arsenal's loss to Spurs means their north London rivals will finish above Wenger's side for the first time in the Premier League since 1995 - but Neville doesn't believe that one result - or any other - will have an effect on Wenger's decision.
"I don't think it leaves Wenger in a different position," he said.
"There won't be a straw that breaks the camel's back with Arsene Wenger. It's a more the long term principle of whether the board and the manager feel it's the right time - and no-one knows the answer to that. We'll just have to wait and see - it is a unique situation where a manager has been there for so long.
"The board have got an incredible amount of loyalty to him and rightly so. The manager seems to be in a strong position, where he can almost dictate when he finishes. Everyone wants an answer today but I can't see that happening while the FA Cup and league campaigns are still going on."