Mesut Ozil insists he has given his all for Arsenal this season and does not value the opinion of his critics.
Former Gunners defender Martin Keown accused the club's record signing of "giving up on his team mates" following his display against Tottenham last month, while Sky Sports' Jamie Redknapp described him as a "passenger" in that game.
But the Germany international has denied those suggestions, insisting criticism motivates him and he only values Arsene Wenger's verdict on his performances.
"The expectations are always high, which I guess is normally a positive, you could say," Ozil told Sky Sports News HQ.
"But I know what I can do and it doesn't affect me really. I've played for Real Madrid, I've played for Germany and I've had praise and criticism throughout my career and it's only made me stronger.
"For me what's most important, as I've always said, is the manager's opinion because when it comes from him you know it's the truth, be it positive or be it negative.
"There's some people that like me and some people that don't, but I give no worth to those opinions, really.
"They can have them, but I know what I can do. My stats show that I do give my all and I give my best."
Arsenal could move up to fifth in the Premier League with a victory over Southampton on Wednesday evening, and Ozil is still targeting a top-four finish this season.
Premier League Highlights


But he refused to commit his future to the club, reiterating his stance that he will not discuss a new contract until after the FA Cup final on May 27.
He added: "As I've said in the past, the most important thing is Arsenal and what we do as a team now.
"I've got aims with this club, we all want the top four and that's what counts at the moment.
"As I've said before, in the summer we will talk but right now Arsenal stands in front of any player and I respect that.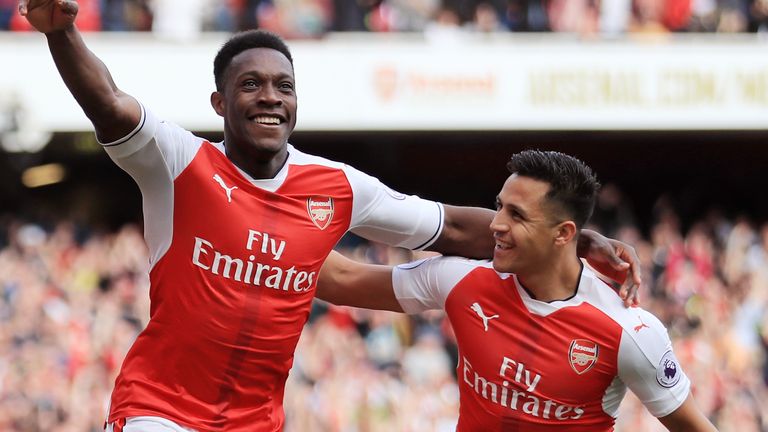 "As I've always said in the past, I feel comfortable here. I'm happy. Arsenal belong as one of the best clubs in the world and London is a great place to be, a great city to live in.
"So after the season we will talk and then we will make a decision from there."
Some supporters have called on Wenger to leave the club this summer, even if they finish in the top four, but Ozil says the Frenchman deserves respect.
He said: "When you're not successful - or not as successful as you'd like to be - there's always a lot of talk from people outside and people who maybe think they know things better.
"For example, ex-players or pundits; people who'd like to be in his position.
"But what's important is that you have trust in him. He's a big coach and has given massive amounts for this club and he deserves respect."
See goals and highlights from Arsenal's game with Southampton moments after they happen on your mobile with the Football Score Centre app.