Arsenal defender Laurent Koscielny says he requires treatment on an Achilles injury every day and will do so until "the end of my career".
The 31-year-old will miss the Premier League visit of relegated Sunderland on Tuesday night, live on Sky Sports 2, due to a minor calf problem but should be fit for the final league game of the campaign at home to Everton as well as the FA Cup final against Chelsea on May 27.
However, he revealed he also has to work consistently on his ankle to keep himself fit and available for selection.
"I have some problems," he said when asked about his Achilles. "Now it is better. I know it is a difficult injury because you need to work every day on this. Every morning I have my treatment for my Achilles and I know I need to do this to the end of my career.


"Now, every day I do this and it is okay but sometimes with all the games we play every three days, it is difficult and I need to have a rest to recover well for my Achilles.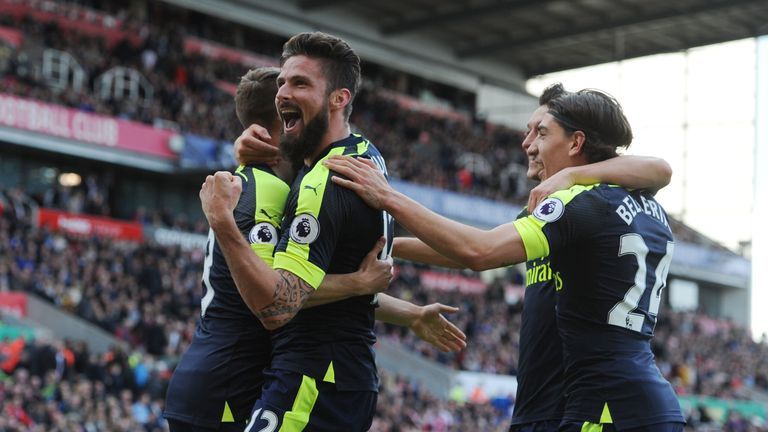 "That's why last time I was injured but now it is okay with this. You need to be careful with this because if you stop doing your own exercise programme for one or two weeks, the problem will come back. I know now I need to do this every day to be fit for my team.
"I am prepared to miss Sunderland to be fit for the last two games of this season. Sometimes it is better to miss one game to be fit for the others."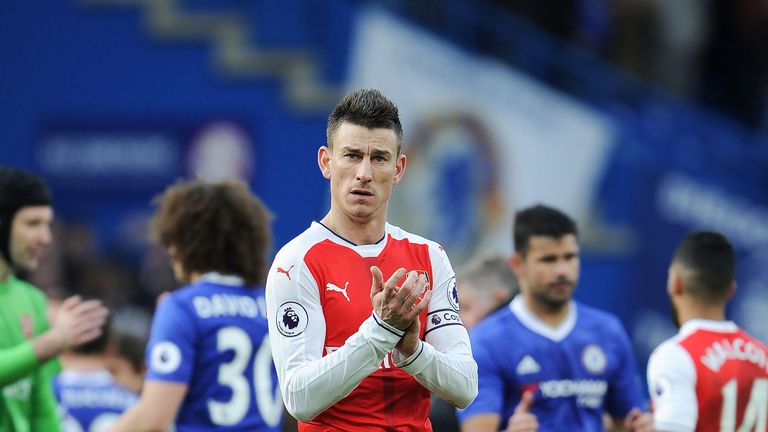 Arsenal can go a point behind third-placed Liverpool with a win on Tuesday as they continue to challenge for a top four spot. And Koscielny admits he would rather qualify for next season's Champions League than win the FA Cup.
"Playing in the Champions League," he said when asked to choose between the two. "It is important for Arsenal, a club who played for 20 years in this competition to be qualified for another year. It is very important for Arsenal to be with the best teams in Europe."