Arsenal manager Arsene Wenger's fate may become clearer on Tuesday, with the future of the club set to be discussed at a crucial board meeting.
It is anticipated a decision could be confirmed on Wednesday, where the club are expected to announce whether they are looking into appointing a Director of Football to work alongside or above Arsene Wenger, or indeed whether that role could be filled by Wenger himself.
The 67-year-old has been at Arsenal since 1996 and has led them to a string of trophies, the latest coming when they beat Chelsea in the FA Cup final at Wembley on Saturday.
However, Wenger's current contract expires shortly and some fans have voiced their desire for his exit, citing a disappointing Premier League season which ended with failure to qualify for the Champions League for the first time in 19 years.
The Frenchman has implied that he would like to stay at the Emirates and said after the defeat of Chelsea: "You can't have 35 years at the top level if you're not the right man to do the job.
"I just want to do well for the club. It's down to the board members. Am I the right man to take this club further? It's not about popularity, it's about competence."
And he subsequently added that the impressive display against Antonio Conte's side at Wembley proved his appetite for the job remains.
"The best presentation (to show the board) is to watch the game," he added.
"I've played until the end of my contract, which is today basically. I think I have shown you that I have exactly the same commitment."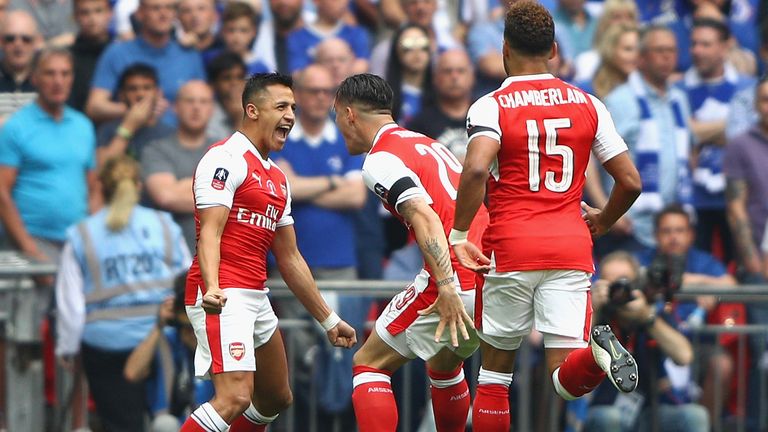 Wenger is believed to retain the backing of owner Stan Kroenke, which could prove to be a crucial factor, although the manager has also expressed disappointment at his treatment by sections of the club's support this season.