Hector Bellerin reveals Arsene Wenger's half-time dressing down against Liverpool
Last Updated: 23/12/17 1:59pm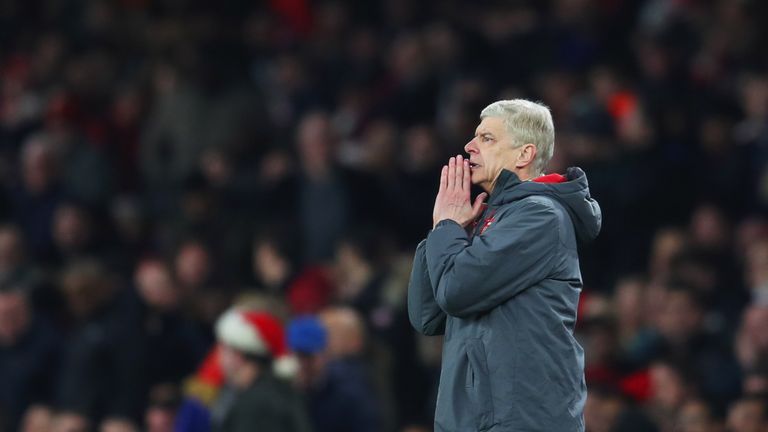 Arsene Wenger inspired Arsenal's comeback against Liverpool with a half-time dressing down of his players, says Hector Bellerin.
Arsenal scored three goals in five minutes to come from 2-0 down to lead 3-2 at the Emirates on Friday Night Football, before Roberto Firmino salvaged a point for Liverpool with a late equaliser.
Bellerin admitted the result was "bittersweet", having swung back and forth in each team's favour over the course of the 90 minutes, but credited Wenger with rallying the Gunners into a better second-half display.
"We didn't start well, they got in front but [at half-time] the boss put us in our place," said Bellerin.
"He told us what we had to do and the team got a great reaction. We scored three quick goals and you could see the belief in the team. But we needed to defend better to keep the score. We couldn't do it so it's a bit bittersweet, with being in front but then drawing the game.
"But there are positives, like the belief the team had and how we turned it around."
Bellerin added: "There was a great talk at half-time, there was a lot of belief from the boss and we knew we had it in ourselves.
"We showed we could turn it around but then we made a mistake at a corner and paid for it. It's a draw that could be fair for both teams but, with being in front [at 3-2], it's a bit bittersweet."