Arsenal midfielder Santi Cazorla is hoping to return to action in 2019 after undergoing the 10th operation of his career.
The 33-year-old has not featured for the Gunners since October 2016, with the succession of surgeries resulting in the loss of eight centimetres from the tendon in his right ankle.


Cazorla, who is out of contract in the summer and is yet to be offered an extension by Arsenal, admits he has considered retirement but remains optimistic about a return to top-flight football.
"There have been moments when I've thought about throwing in the towel. I've thought things like 'maybe it is not worth continuing'," the Spain international told RTVE.
"If things go well, maybe next year I can play at the top level again.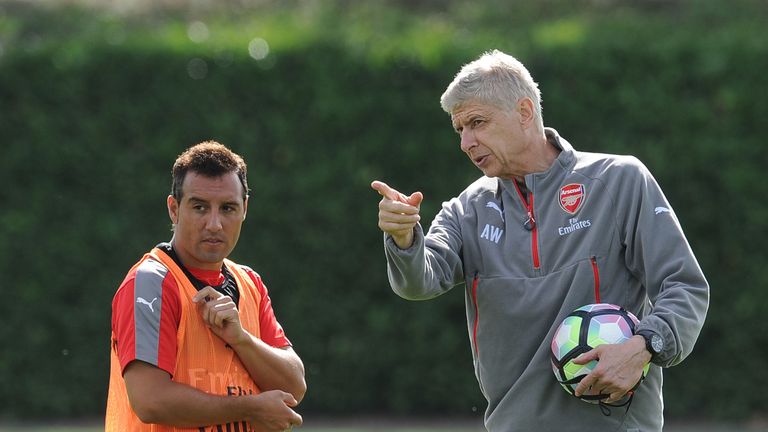 "The last surgery was seven weeks ago, and my tenth in total. The first surgery was risky because I took many corticosteroids and the skin deteriorated.
"Then a skin graft was proposed and after that, the infection ate my tendon".
Cazorla joined Arsenal from Malaga for £10m in 2012 and has since scored 29 goals in 180 matches, helping the club win the FA Cup in 2014 and 2015.