Is there a way back for Lucas Perez at Arsenal under Unai Emery?
By Ben Grounds
Last Updated: 31/05/18 6:11am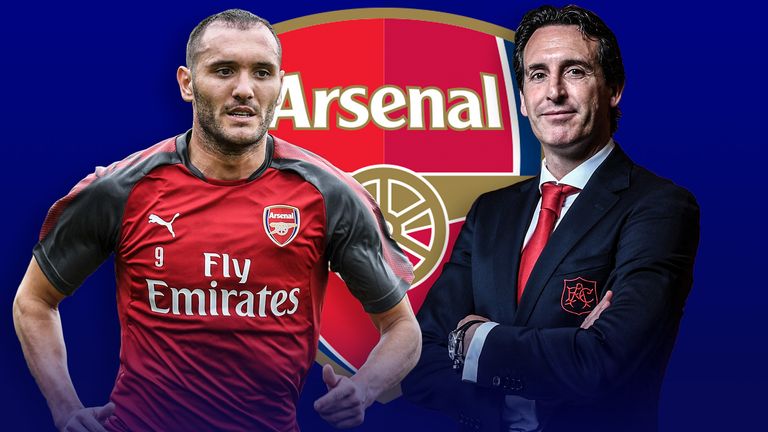 Unai Emery gave an impressive account of himself in his first press conference as Arsenal manager, but some questions were understandably left unanswered.
The new Arsenal head coach has signed a two-year deal with the option of an additional 12 months, and he spoke of wanting his side to play with "intensive pressure" and "possession" on his first day in the job.
Emery was asked about the future of Jack Wilshere, and his answer spoke for the entire squad. "I want to speak individually with all the players face to face," he said. "I don't want to speak about individual players today."
But the 46-year-old is a very thorough man. He already knows plenty about those at the club, and will have a good idea of the type of player needed to take Arsenal back into Europe's elite.
Will he overhaul the squad? Who are his transfer targets? Which players will be key figures at the Emirates under the Spaniard? One name may surprise a few.
Lucas Perez is the forgotten man at Arsenal, currently standing on the periphery, but the announcement of a Spanish successor to Arsene Wenger will have raised hopes of a revival in north London.
Perez will be due back for the start of pre-season on July 2, where he will come face to face with a man who has expressed an interest in signing him on two occasions.
Emery offered Perez an escape route at Paris Saint-Germain last summer, 12 months after he had opted to join the Gunners over a move to Paris. Such a Spanish influence will encourage Perez's agent Rodrigo Fernadez Lovelle that his client's future could yet remain at Arsenal.
Perez is currently on holiday following his disappointing campaign at Deportivo, but a decision on his future can be expected from a meeting between the player, his agent, and the club before the middle of next month.
First season at Arsenal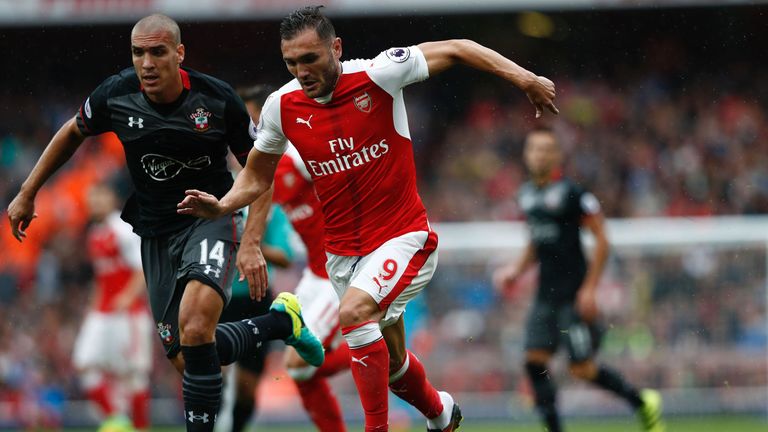 Perez was handed his first Arsenal start under a fortnight after his arrival, but he lasted just 62 minutes before being replaced in the dramatic 2-1 win over Southampton at the Emirates.
The now-29-year-old failed to start another Premier League game until New Year's Day, with each of his other nine league appearances coming off the substitutes' bench.
A period out with an ankle injury preceded a glimpse of his predatory instinct during a 4-1 win at Basel in the Champions League, when Perez helped himself to a hat-trick, the only treble of his professional career.
Perez's 2016-17 Premier League season in numbers
| | |
| --- | --- |
| Games played | 11 |
| Goals | 1 |
| Assists | 0 |
| Chances created | 7 |
| Chances created/90 | 2.38 |
| Shots/90 | 3.06 |
| Shot conversion rate | 11.11 |
| Dribbles/90 | 1.02 |
But Wenger just didn't fancy him, and any hopes he had for a strong finish to the campaign were denied by a thigh muscle injury following his final appearance in an FA Cup win over Lincoln City.
Twelve of his 21 appearances in all competitions under the Frenchman came off the bench, with him scoring just once in his more familiar role during the 3-3 draw at Bournemouth.
Some fans criticised Wenger's apparent call to push Perez down the pecking order with Olivier Giroud, Alexis Sanchez, Danny Welbeck and Theo Walcott blocking out his first-team opportunities.
After failing to set the pulses racing in his maiden season in England, Perez showed a reluctance to draw a line under his Arsenal career by rejecting a permanent switch to the likes of Newcastle, Fenerbahce and Sevilla last summer.
How did he fare at Deportivo?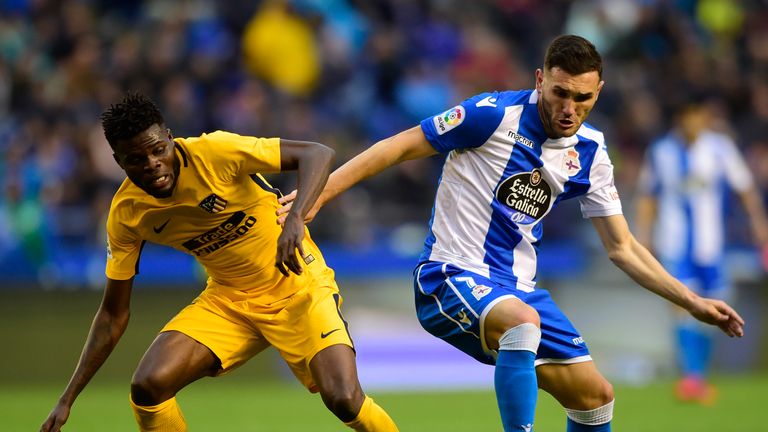 Perez endured a difficult return to Deportivo last season, where he was part of Clarence Seedorf's squad relegated from La Liga during his year-long loan spell.
His second stint at his hometown club turned sour with the side winning just seven games all season, but Perez's four goals and three assists in his final 10 games acted as a reminder of his qualities.
Remarkably, only Barcelona's little magician Lionel Messi created more chances in La Liga last season, so Emery may wish to see how Perez fares when surrounded by superior players with a greater cutting edge.
The late flurry of goals is something Perez replicated after an earlier purple patch in the campaign when he netted five times in seven games in the autumn.
Consistency was his problem, however, with the striker going 18 matches without registering a goal between late November and March.
His total of nine strikes fell significantly short of the 17 he managed in the 2015/16 season which earned him his £17m move to Arsenal, but he was strongly criticised by Depor fans for his displays during the club's slide towards the drop zone.
Deportivo's eventual relegation - coupled with there being no obligatory clause in the loan agreement to make the move permanent - means he returns to London looking to revive his Gunners' career.
Perez's 2017-18 La Liga season in numbers
| | |
| --- | --- |
| Games played | 36 |
| Goals | 9 |
| Assists | 7 |
| Chances created/90 | 2.56 |
| Shots/90 | 1.81 |
| Shot conversion rate | 15.52 |
| Dribbles/90 | 2.37 |
Are Emery and Perez a good fit?
While Perez faces a fight to force his way into contention, he will relish coming in from the cold to help Emery deliver his rigorous preparation methods.
The ill-fated second spell at Deportivo may have acted as a wake-up call for the forward, and Emery will welcome working with fewer egos following his time in Paris.
Having languished under Wenger and the inexperienced Seedorf in his past two seasons, Perez will welcome the attempts of his compatriot to rejuvenate a squad that had looked bereft of ideas.
Emery impressed at his first press conference with his in-depth knowledge of his new squad, outlining how he could make each player better.
Arsenal's transfer budget this summer will be £50m plus anything generated from sales, and they are looking to strengthen at centre-back and in midfield, meaning Perez could be kept in the squad.
What has attracted Emery to Perez?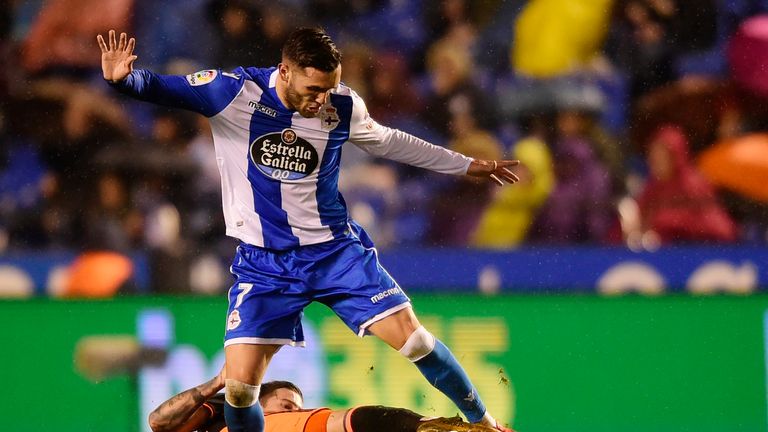 Emery has said he expects his players to work harder with and without the ball next season, which is in line with Perez's tenacious style of play.
The pair are yet to work together but Emery, with his meticulous attention to detail and focus on video analysis, is a long-time admirer of Perez from his time as manager in Spain.
He scored in Deportivo's 4-3 defeat by Emery's Sevilla in March 2015 and he replicated the feat later that year during the 1-1 draw at the Riazor.
Perez's decision to return to Deportivo was a sentimental one, but having already been a late bloomer in footballing terms, the nomadic striker could yet have a role to play under a manager who himself will feel he has a point to prove.
Perez described a spell earlier in his career at Dynamo Kiev as "the worst four months of his life" but he recovered from that set back to come into his own at Deportivo.
While Arsenal fans will be surprised should he return to play a prominent role, the player himself has shown a resilience in his career that is shared by Emery, who bounced back from a disappointing spell with Spartak Moscow.
The No 9 shirt was taken off him by Alexandre Lacazette last summer - a decision the player described as an "ugly gesture" at the time - but reports in Spain claim that Emery rates the player and talks over his future will take place in June.
Where would he fit in?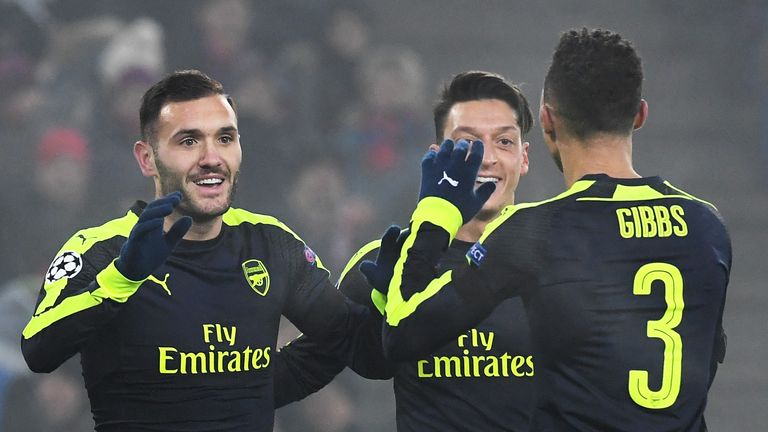 Perez, who still has two years left to run on his £40,000-a-week contract, will feel that he can provide goals from the flanks.
The most obvious problem for him is that since his final appearance for Arsenal in March 2017, Arsenal have twice broken their transfer record for a striker.
He faces the somewhat daunting prospect of having to compete for a starting berth in the central attacking role with Lacazette and Pierre-Emerick Aubameyang, bought for a combined £106m.
Arsenal's Europa League commitments next season means that Perez is still likely to play a part should the club opt to retain his services, with the task of returning to the Champions League surely Emery's priority.
Perez, Danny Welbeck, Reiss Nelson and Eddie Nketiah can expect plenty of minutes in the Carabao Cup and Europe's secondary competition before Christmas.
With one of Lacazette and Aubameyang always likely to play through the middle, the Basque tactician will want to see his support cast adapt to playing in the wide areas in his preferred 4-3-3 formation.
But Emery used 4-2-3-1 at Almeria, Valencia and Sevilla and he could do so again should he wish to get the best out of both Henrikh Mkhitaryan and Mesut Ozil, with the later in the No 10 role. That would potentially free up a place for Perez.
Can Emery get the best out of Perez?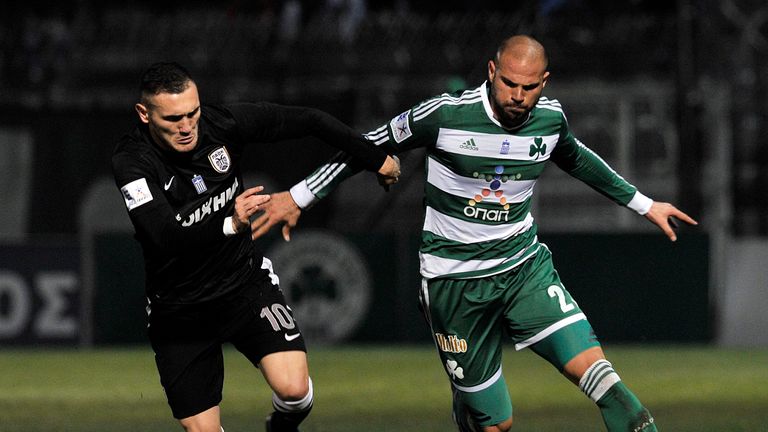 Guillem Balague believes Emery is capable of getting the best out of the players already at the Emirates.
He wrote in his column last week for Sky Sports: "He will do what he does best - maximise the potential of the side and take the players out of their comfort zone.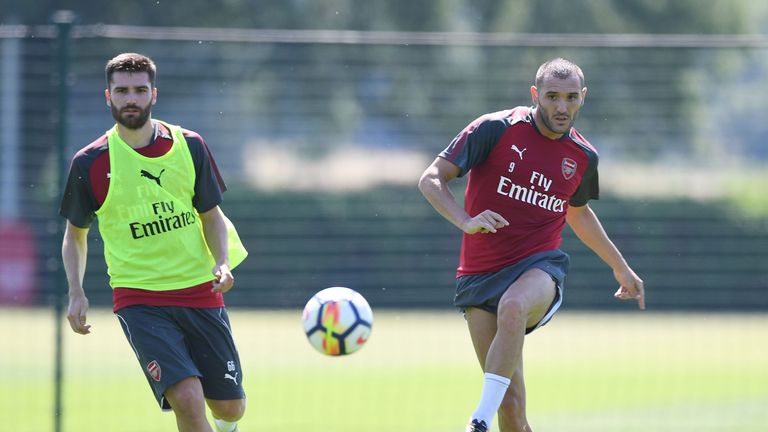 "If you look at the squad, if they decide not to change it a lot, there is a lot of potential there."
Guillem Balague
"He will try and put a different kind of training, an intense training, in place with the idea that it gets transmitted into the games.
"If you look at the squad, if they decide not to change it a lot, there is a lot of potential there.
"Players are better than they looked in the last two or three years, they just need to sharpen up and maybe a new voice and a new way of doing things which Emery is certainly going to add."
Will Perez be handed a second chance?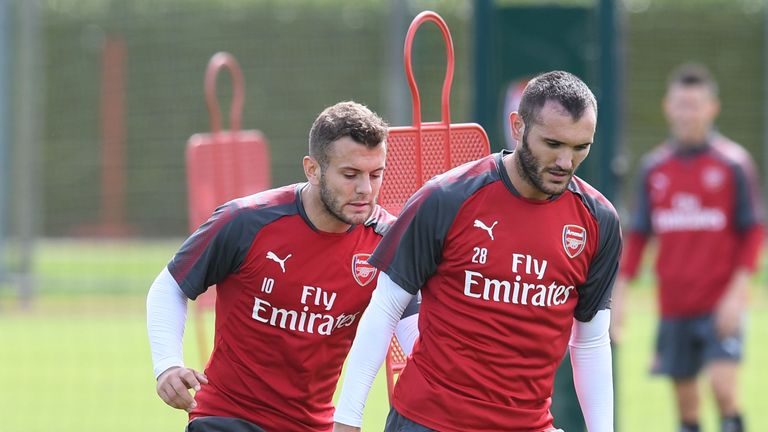 By the time the Premier League campaign commences on August 11, the Spaniard will have had a good look at his squad through friendlies against Atletico Madrid and PSG in Singapore and the likelihood of more being scheduled.
Arsenal have several players preparing to represent their country at the World Cup, meaning Emery is likely to have a depleted squad when he takes his first training session in July.
Perez will have the chance to leave an early good impression - and Wenger's successor said at his unveiling this week: "I want to speak individually with all the players face to face. I don't want to speak about individual players today."