Bernd Leno has the talent and temperament to succeed at Arsenal
The goalkeeper has joined Arsenal from Bayer Leverkusen
Last Updated: 21/06/18 10:10am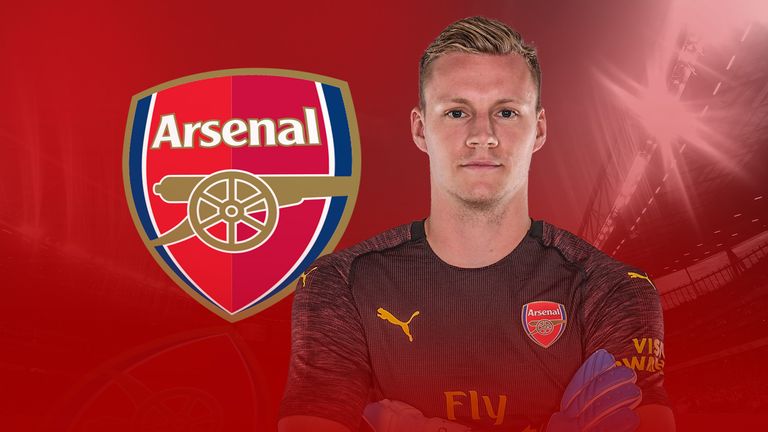 Bernd Leno shone from an early age at Stuttgart and became one of the best goalkeepers in Germany at Bayer Leverkusen. His former team-mates tell Sky Sports how he has flourished at every step - and why it could be the same story at Arsenal.
It was midway through the 2009/10 season when Daniel Vier, an experienced centre-back playing for Stuttgart's second team, saw Bernd Leno train for the first time. The teenaged goalkeeper from the academy had been temporarily promoted from the U19s in the midst of an injury crisis. But it soon became clear that he wouldn't be going back.
"He was a really special goalkeeper," Vier tells Sky Sports. "In his first training session with us, we looked at him and said, 'Where did this guy come from?' He was saving every ball that came at him and he was a really calm person as well. To be so calm at that age with experienced players around him was very impressive to see."
Stuttgart's second team had lost seven of their previous eight games in Germany's third tier, but Leno's debut coincided with a 4-1 win over Wehen Wisbaden. He went on to keep four clean sheets in his next seven appearances, reversing Stuttgart's slide and cementing his place in the team. "It was obvious that he would stay with us," says Vier.
In eight years since, Leno has played senior football almost every week without interruption, first in Stuttgart's second side, then for Bayer Leverkusen's first-team. Still only 26, he heads to Arsenal as a full Germany international with close to 400 senior appearances already under his belt and a reputation as one of the best goalkeepers in the Bundesliga.
To the team-mates who watched his first steps into men's football at Stuttgart, it is no surprise. Leno was a brilliant shot-stopper with sharp reflexes and a willingness to put his body on the line, and there was also temperament to match the talent. According to those who knew him from the start, Leno has always been an old head on young shoulders.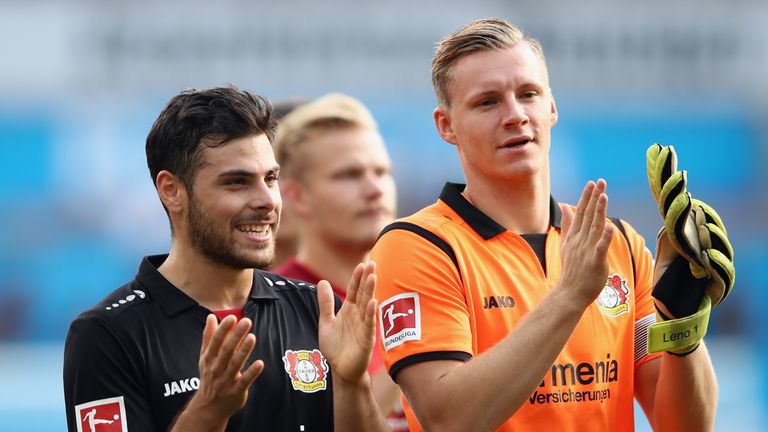 "I don't think I ever saw a better young player than Leno and I played with guys like Antonio Rudiger and Sebastian Rudy," says Vier. "I always think you have two types of goalkeepers. Some guys are crazy and really loud, but others are calmer. I'd say Bernd was more like Petr Cech in that way. He is a really smart guy who doesn't scream about everything.
"If he needed to say something then he would say it, but not in a way that everyone in the stadium could see. He's not a guy for theatrics or acting like he's the best, but at the same time, he would do what he needed to do to wake up his defence - even at that age. Maybe that's the best way to describe his character. He's calm but he talks when he needs to."
Leno spent 18 months with Stuttgart II but even for a young goalkeeper of his ability, the path to the first team was not clear. Jens Lehmann, who Leno idolised, was Stuttgart's No 1 between 2008 and 2010, and after that they had Sven Ulreich, now of Bayern Munich, waiting in the wings. In August 2011, Leno was allowed to join Bundesliga rivals Bayer Leverkusen.
"Everybody thought that maybe it was a mistake, but Ulreich was a good goalkeeper as well," says Vier. "It was a tough decision for the club."
It was a wrench for Leno, too, but there was little time to dwell on it. Leverkusen's first-choice goalkeeper Rene Adler had been sidelined by knee surgery and his back-up, Fabien Giefer, had suffered a concussion. So three days after his arrival from Stuttgart and still six months shy of his 20th birthday, Leno made his Bundesliga debut against Werder Bremen.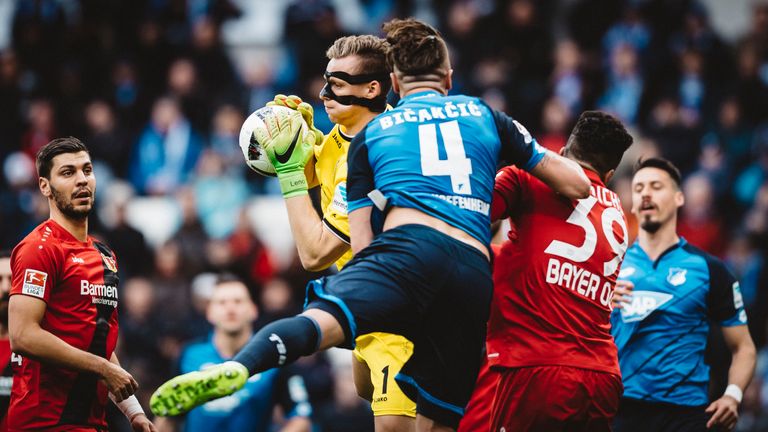 He took to the task seamlessly, keeping a clean sheet as Leverkusen clinched a 1-0 win against Bremen and securing further shut-outs against his former club Stuttgart and Borussia Dortmund. Within a month, he had become the youngest goalkeeper ever to play in the Champions League, impressing in a 2-0 loss to Chelsea at Stamford Bridge.
David Yelldell, the only other available goalkeeper on Leverkusen's books at the time, became Leno's understudy and friend. "He had come from the third division but he performed like a guy who had already played 300 Bundesliga games," Yelldell tells Sky Sports. "It was really cool to see.
"You could see in training how good he was, but training and actual games are very different. Sometimes you can train well but it's different when you're on the pitch. In those first few games, Bernd was just so calm and confident. You could see he was going to have a good career."
Adler never made it back into the Leverkusen team, leaving for Hamburg in the summer of 2012, but Yelldell went on to spend five seasons there, working closely with Leno throughout. The 36-year-old, who now works as a goalkeeping coach for Sonnenhof Grossaspach in Germany's third tier, knows Leno's qualities as well as anyone.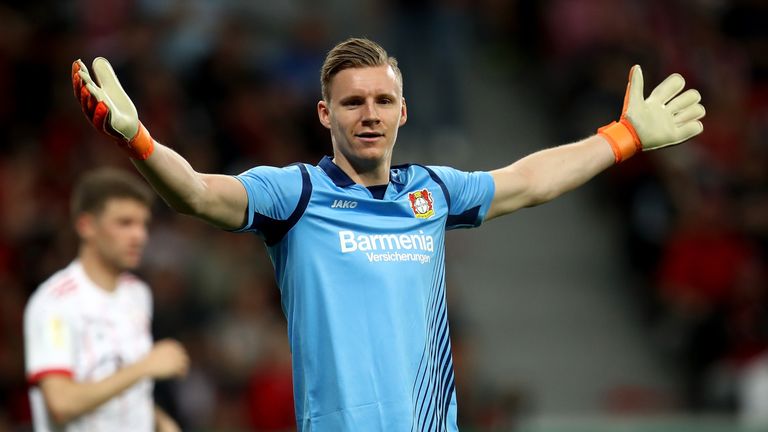 For me, he developed into an almost complete goalkeeper. He is now good at everything.
David Yelldell on Bernd Leno
"From a technical standpoint, he was already very good when he arrived from Stuttgart," he says. "I think his main strength was in one-on-one situations. He had very good technique because while some goalkeepers slide on the ground, he always kept his body high and made himself big.
"That was maybe his best attribute but he became better and better over the years. For me, he developed into an almost complete goalkeeper. He is now good at everything. He is good on the ball, with both his left foot and his right. He has a good goal kick. He comes for crosses. He has excellent reactions. I saw him every day in training and I'd say he is almost complete."
Leno developed a reputation for saving penalties in his early years at Leverkusen, but there were high-profile errors, too. In October 2015, he allowed a routine back-pass to roll into his own net during a meeting with Augsburg. At international level, he was at fault for two goals in Germany's Confederations Cup clash with Mexico last year.
But while competition is fierce in the national team, Leno's place was never in doubt at Leverkusen, where he missed just four Bundesliga games out of 237 across seven seasons and under six different managers. It's a feat which underlines his reliability and, Yelldell says, his ability to shut out the noise and put his mistakes behind him.
"Sure, he made some mistakes, but in five years I cannot remember a game where he actually played badly. He doesn't get too low when things are good or too high when things are bad. That's the cool thing about him. It's not like, 'I'm the greatest' when he plays well. Sometimes he is actually more critical. You can tell him he played great and he will say, 'Ah, it was okay, it was okay.'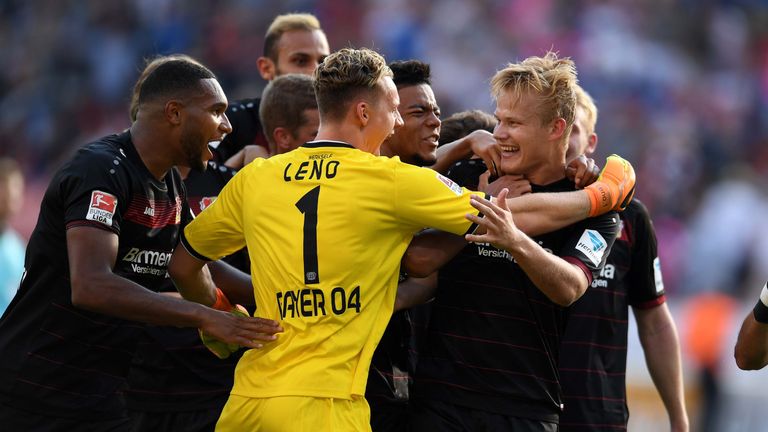 "What's important with him is that when he makes a mistake, one minute later it's forgotten. That is vital for a goalkeeper because when you make a mistake you can get scared and then it happens again and again. That's when you lose your confidence, but it doesn't happen to Bernd."
Leno will need that same steeliness in the pressure cooker of the Premier League. Arsenal are embarking on a new era under Unai Emery, but expectations are as high as ever at the Emirates Stadium. Whether he takes over from Cech this season or next, Leno will be expected to provide solid foundations.
"I think the change will be good for him," says Vier. "He is a guy who wants to learn and learn every week, and he is at a good age to learn more now. He will have to adapt to a new country and a new way of playing, but I think it's a good decision. I think he will make the next step up."
Yelldell, who is still in contact with Leno, agrees. "I know it's not easy because it's a new country, a new language and a new league, but with his ability, his character and the good people he has around him, I think he will be a success," he says. "He is still not the finished product, he is still young, but he has proved himself before and he will do it again."
Comment below to get involved in the debate, but please adhere to our House Rules. If you wish to report any comment, simply click on the down arrow next to the offending comment and click 'Report'.