Alisher Usmanov may sell 30 per cent Arsenal stake to Stan Kroenke in ownership dispute
By Sky Sports News
Last Updated: 24/07/18 4:21pm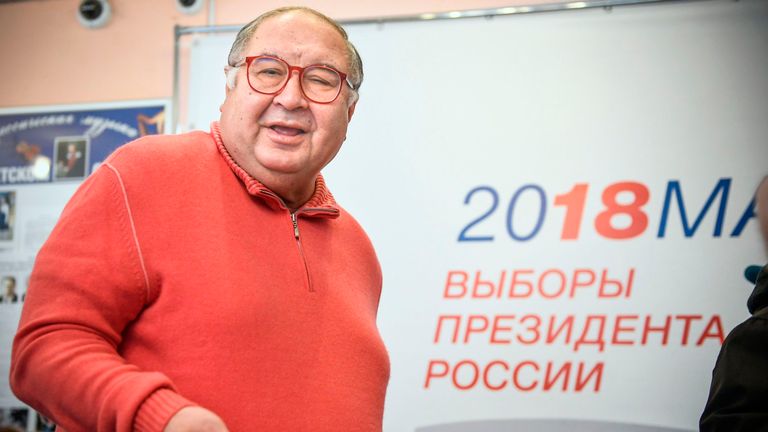 Russian billionaire Alisher Usmanov is exploring the sale of his stake in Arsenal to majority stakeholder Stan Kroenke, the Financial Times has reported.
Usmanov had hoped to buy the club from Kroenke but the US sports mogul has refused to engage in takeover talks, the paper said, citing people close to the Russian tycoon.
Having grown frustrated Kroenke is unwilling to sell at any price, Usmanov is reportedly ready to sell his 30 per cent stake in the Premier League club.
In October last year, Kroenke Sports Enterprise UK (KSE) offered around £525m to buy the 18,695 shares held by Usmanov's Red and White Securities Limited.
Usmanov turned down that offer saying: "My interest in Arsenal from the beginning was long term and my intention has always been to buy additional shares should they become available.
"This I did with the purchase of the stake of my business partner Farhad Moshiri with which I increased my shareholding from 15 per cent to 30 per cent, and also with my proposed offer for the stake of the majority shareholder which valued the club at some £2bn. That offer remains valid today."
In May 2017, Usmanov made a $1.3bn (£1bn) offer to buy out his rival shareholder but that was rejected.