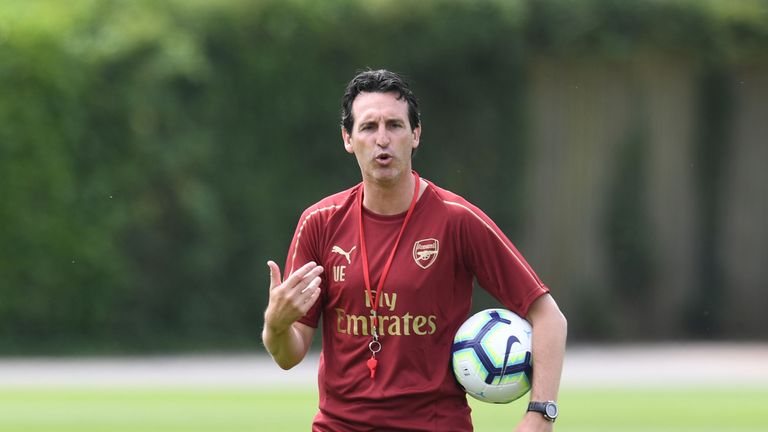 New Arsenal head coach Unai Emery wants his team to play with "style" and "personality" this season.
The Spaniard, who took over following the departure of Arsene Wenger, has been overseeing Arsenal's pre-season preparations in Singapore, where they face Europa League holders Atletico Madrid and Paris Saint-Germain, Emery's former team, as part of the International Champions Cup.
Emery has called on his players to be "full of action" as he gave an insight into just how he expects his team to approach the start of the new Premier League campaign, which begins at home against champions Manchester City on August 12, live on Sky Sports.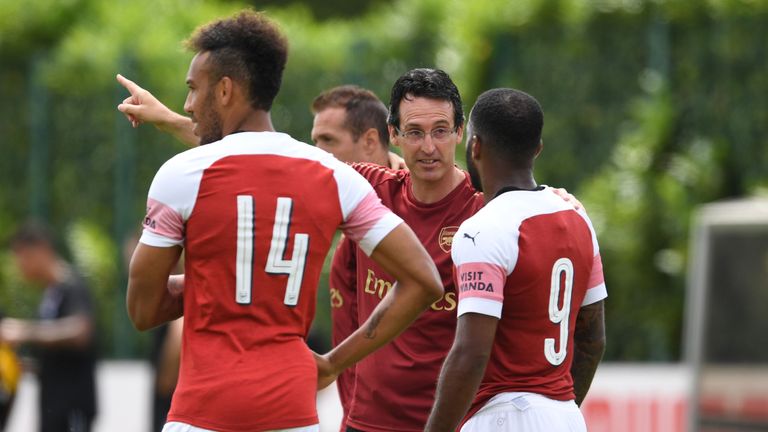 "Each match, you are looking for every player to transmit intensity, aggression, to show that they want to win and are prepared to work hard to win. We want to do that with style, with a personality, with protagonists on the pitch," Emery said, quoted on the club's official website.
"We want every player to create things and find things when they're on the ball. When we are without the ball, we also want to show ambition to recover the ball quickly.
"We want to demonstrate that not only in every match, but also in every training session.
"We want our players to be energetic, full of action with or without the ball and as protagonists on the pitch doing things."
Looking ahead to the visit of City, Emery added: "With all the energy of the players and the supporters, we know we can start the season with a big performance against a big team."