Arsenal are thought to have interviewed 10 candidates before deciding on Unai Emery, and just 11 weeks into the job, his approach is becoming clearer.
In an exclusive interview with Sky Sports, Emery gave more than a glimpse into what that job-winning presentation in front of the Arsenal decision-makers would have comprised of.
"Our style with the ball is to be protagonists, to do things with combinations, to control the match with the positioning of the ball. And then when we have the space, to be aggressive going forward.
Live Renault Super Sunday


"Defensively: first it is to be organised, recover the ball quickly. But in these two moments in the match we need to work. To say it here is easier than doing it on the pitch. We also need time, but now I am happy because I think the players are improving.
"We need two things: quality players, which we have, and then organisation. Together I think we can improve, to win in our way. I repeat: organised, then play."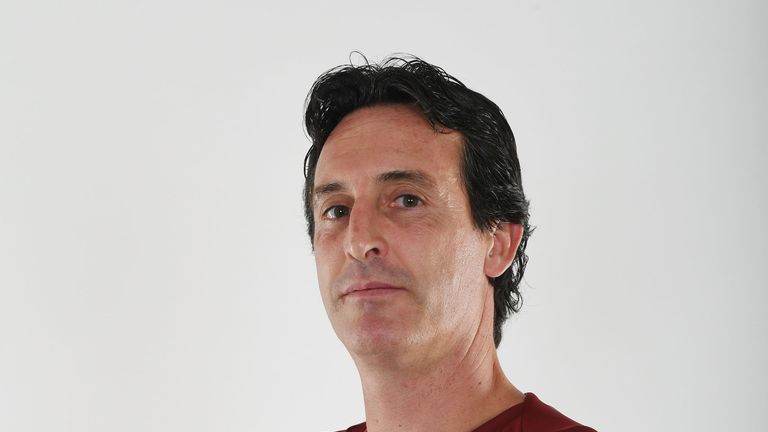 Arsenal under Arsene Wenger were so often criticised for being too top-heavy and neglecting defensive responsibilities. When necessary, Emery wants defenders to think like attackers, and attackers to think like defenders, and for the chasm in the middle of the pitch to be filled with agile, hard-working players.
Referring to his summer signings - goalkeeper Bernd Leno, defenders Stephan Lichtsteiner and Sokratis Papastathopoulos and midfielders Lucas Torreira and Matteo Guendouzi - Emery insists balance is the aim.
"When we are thinking in an attacking moment, I want the goalkeeper thinking for that, he is the first. The same when we are thinking defensively, I want our strikers to be thinking: 'We need to protect the goalkeepers'. I want those two moments to feel the same for all players.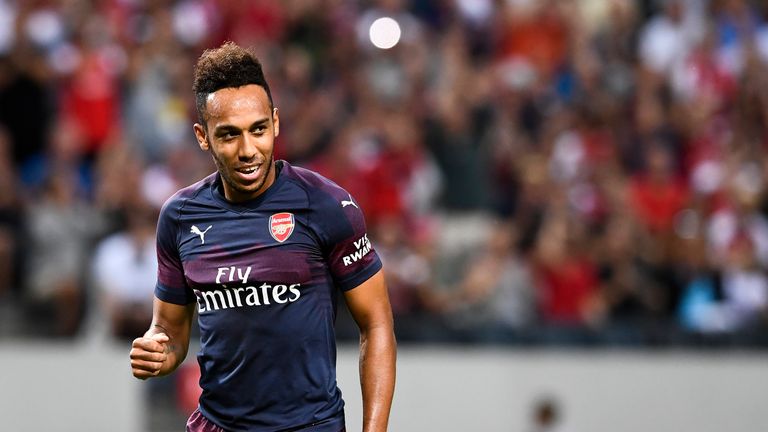 "Each player has this quality, this characteristic to help the team as a collective. For me, that is very important."
As his English drastically improved, so did pre-season performances and the general feeling around the club. A bow against the champions in front of a hopeful Emirates crowd is about as tough as it gets, but Emery repeatedly referred to the importance of a connection between players and fans, a relationship often fractured in recent years. A title would help, of course.
Arsenal's pre-season results
Boreham Wood - Won 8-0
Atletico Madrid - Drew 1-1 (lost on pens)
Paris Saint-Germain - Won 5-1
Chelsea - Drew 1-1 (won on pens)
Lazio - Won 2-0
"It's clear, the aim for the club is to arrive as champions, play for titles. But for me, I want to enjoy the way [we do it].
"I want the players and supporters to feel that together, and also enjoy each match, each moment in our stadium, and in this way the team transmits to the supporters the passion."
After finishing so clearly sixth-best last season, what is success this term?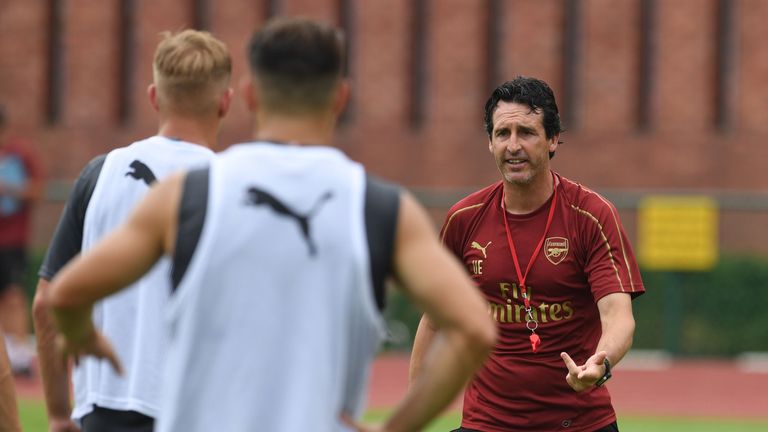 "Success is to improve, grow up, build one team with personality, and then I want to win. I want to do it one way with this personality, enjoying with our supporters. We are looking in this way, one team with a passion, with a quality, organised, and in this way we are near to winning in the future."
Judging by pre-season, the blueprint has been laid down firmly. Now, it comes down to results.
Watch Arsenal v Man City, live on Super Sunday from 3.30pm on Sky Sports Premier League