Unai Emery backs Stan Kroenke's purchase of Arsenal
No players will be allowed to leave Arsenal except Carl Jenkinson, David Ospina and Joel Campbell
By Zinny Boswell
Last Updated: 10/08/18 3:46pm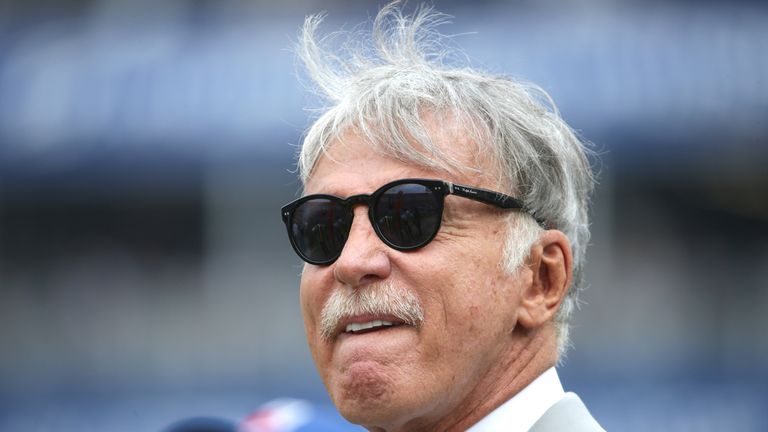 Unai Emery believes Stan Kroenke taking the club into private ownership is "positive", amid criticism of the takeover from fans.
Kroenke agreed a deal to buy Alisher Usmanov's 30 per cent stake in Arsenal for more than £550m on Tuesday to take full ownership of the club.
The purchase of Usmanov's stake would give Kroenke 97 per cent ownership and would lead to the compulsory purchase of the remaining shares, some of which are owned by Arsenal fans.
Fans were outraged by the decision to take the club into private ownership, describing it as a "dreadful day" for the club.
"I met the Kroenke family in Atlanta and he gave us his commitment in this project with Arsenal," said Emery.
"For that this news for me is positive and his commitment to Arsenal is the most important."
With the transfer window slamming shut for Premier League clubs on Thursday, Emery has warned his squad no one will be allowed to leave except for Carl Jenkinson, David Ospina and Joel Campbell.
"Yesterday the window closed in the Premier league and today we had a meeting with the players to close all of the possibility to leave and the possibility of new players arriving," he added.
"We have three players Carl Jenkinson, David Ospina and Joel Campbell who have the possibility to leave, but the other players they are with us."