Former Arsenal goalkeeper Jens Lehmann thinks Unai Emery's decision to pick Petr Cech for the Gunners' opening game of the season might reflect on Bernd Leno's development since arriving this summer.
Cech started the Gunners' opening game of the 2018/19 Premier League season against Manchester City ahead of summer signing Leno.
Cech, 36, made several saves in the game but also appeared to struggle trying to play out from the back as the Gunners were beaten 2-0 at the Emirates.
Cech hits back at Bayer 'banter'
'Arsenal need better mentality'
Lehmann, who made 148 Premier League appearances for the Gunners, told The Debate on Sky Sports that Leno might need to show more in training to displace Cech.
"Arsenal is a big club. It's a different style of game, a different expectation, and obviously a different competition. Sometimes these guys aren't used to that competition.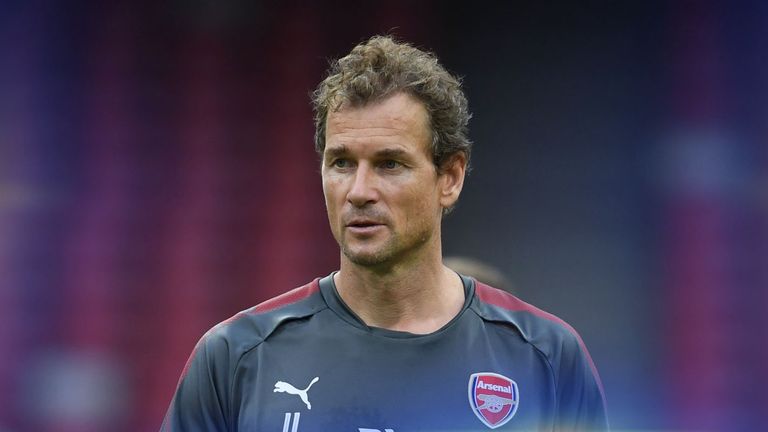 It tells you something if a guy who cost £20m, and has been chosen by the new manager, is not playing
"I don't know how he's doing in training, but it tells you something if a guy who cost £20m, and has been chosen by the new manager, is not playing.
"That's the strength of the squad, a misjudgement probably, but no-one knows because we are not there in training.
"We don't know who the coaches like. If he tries a new player out, if not the other guy is playing. Bernd is a good 'keeper, no doubt about that. The question is: can he show more than he did in the past? He must take more risks and continue his development. If he does that - good!"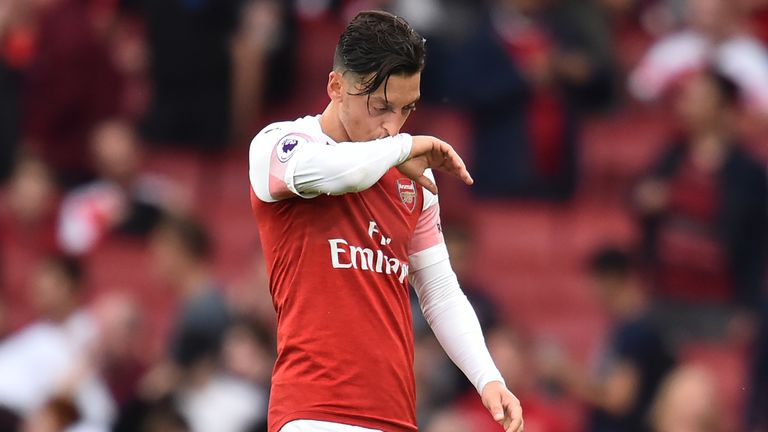 New Arsenal head coach Emery has encouraged his Arsenal team to play out from the back since his arrival this summer.
However, Lehmann said he was "surprised" that Cech tried to play out from the back so often against City.
"He is still a fantastic goalkeeper and apparently he had to change his style, but sometimes the game tells you what to do and not the other way round.
"I was a bit surprised that every time he tried to play out, which is not possible, nobody can dictate to you when to play out. He is very intelligent so he knows when to play out and when not to.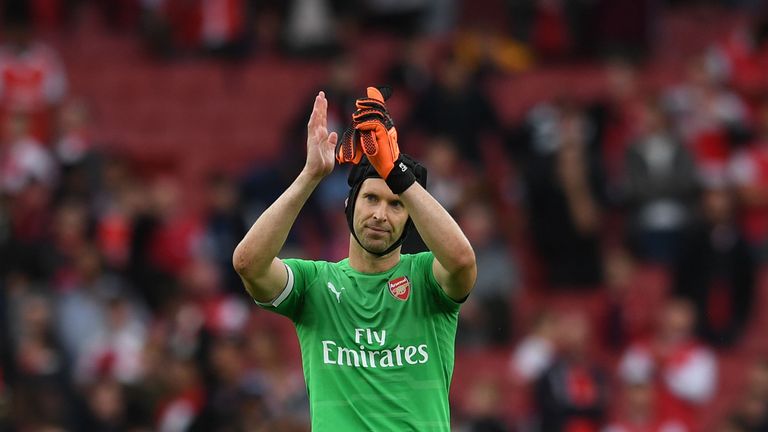 "Petr has played hundreds of games and I think sometimes he would have kicked it long before, now he is under pressure this year. The game dictates what to do and not a certain style you have to play."
Cech was involved in a Twitter exchange with Leno's former club Bayer Leverkusen on Monday after almost scoring against City as he attempted a pass across the face of his own goal.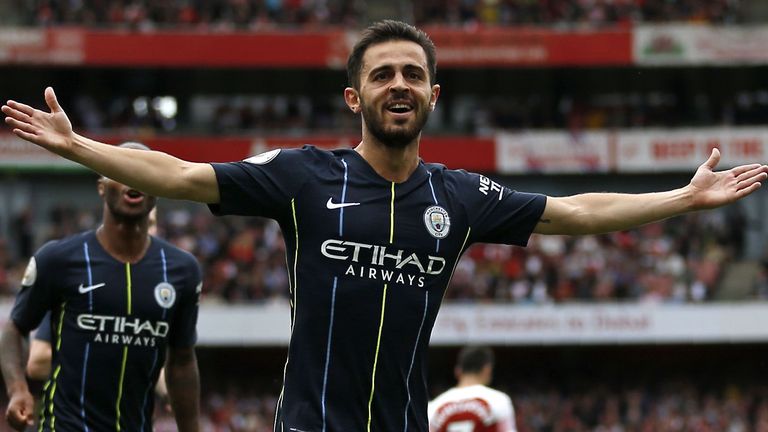 Lehmann said he thinks Cech can adjust to the demands of new manager Emery.
"Even at the age of 36 you can practice and improve, but it's the amount of passes you have to do.
"Also, sometimes it is better to not to do what the coaches ask because at that moment you understand the game better than anybody else."
Comment below to get involved in the debate, but please adhere to our House Rules. If you wish to report any comment, simply click on the down arrow next to the offending comment and click 'Report'.