Arsenal need to improve their mental strength after a familiar performance on Sunday, Paul Merson said on The Debate.
Heads appeared to drop during the Gunners' 2-0 home defeat to Manchester City on Sunday in Unai Emery's first game since succeeding Arsene Wenger.
Merson told The Debate Arsenal's recruitment needed to change before they could consider returning to their levels in the mid-2000s, when they last won the Premier League.
He said: "If you want to keep on coming along making money and finishing fifth or sixth, nothing has to change. But if you want to break in, get to that level, it's going to need a better mentality of player; I don't think the players are mentally strong enough.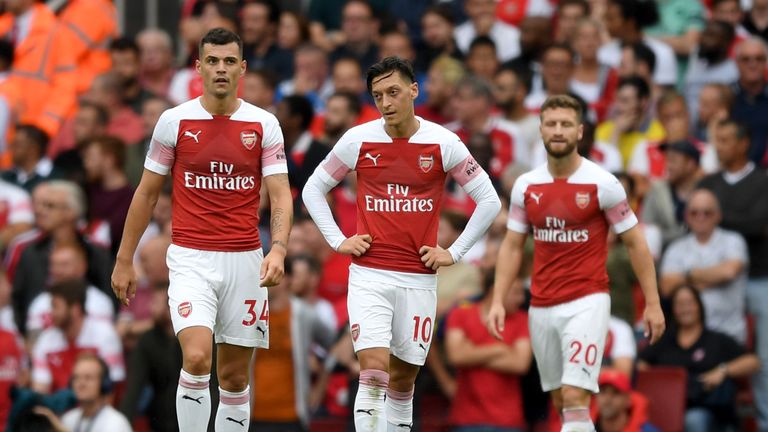 "I don't see it - when it went 2-0 and the picture panned away and Bernardo Silva ran to the crowd, it was like Laurel and Hardy with Mesut Ozil, 'that's the end of that game'.
"They just seem like a lovely bunch of lads, not even Granit Xhaka is getting them to come on - you never see it with Arsenal."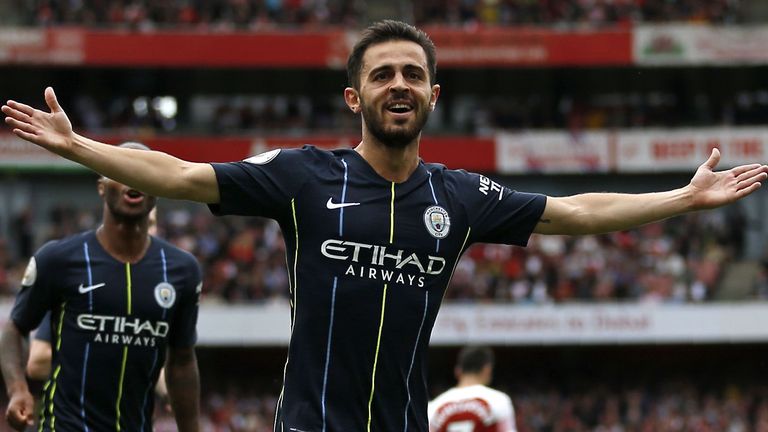 Jens Lehmann, who played for Arsenal from 2003 to 2008, said Emery had an enviable job in taking over the club and denied much is required for things to improve.
He said: "I don't consider it a re-build, the new manager has taken over a club in almost a perfect environment.
"The players have a good attitude. I expected a little more on Saturday, they had a big change, and after 22 years it's different if something is new, of course. It could have been my grandmother in charge, or whoever, but it's still new.
"I don't agree that after 22 years it takes a while to improve - the 22 years were great, and Arsene has invented the best football in the country, probably across Europe. Pep Guardiola took him as a role model in his best years, maybe 10 years ago.
"In this 22 years, it was a period of success. Not the ultimate success, and in recent years not the biggest success with missing out on the Champions League, but it has been a great time altogether."