Unai Emery says Bernd Leno will get chances to impress and build his confidence at Arsenal, and has not yet decided who will start in goal for Sunday's game against Everton.
Leno joined from Bayer Leverkusen in the summer and made his long-awaited debut in Thursday's 4-2 Europa League win over Vorskla, with Emery preferring Petr Cech in the Premier League so far.
There has been debate around Arsenal's first-choice goalkeeper amid criticism of Cech's distribution as Emery encourages his side to play out from the back, but the Spaniard says he will not decide his No 1 for the Super Sunday clash until close to kick-off.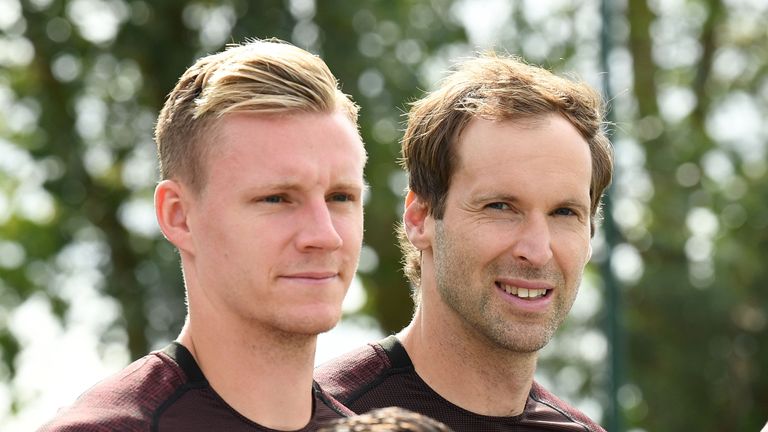 "You need passion from everyone, above all the young players and the new players. Experience is important to play each match in the Premier League especially because the competition is stronger," Emery told Sky Sports in an exclusive interview.
"With Leno we are very happy, he played his first match in the first team. We need to continue giving him chances and confidence for when he plays so he is at his best.
"My idea is to decide in the last hours before each match and first I will tell the players my decision. For now, the performance of Petr Cech is good and we explain with every player, including goalkeepers, about his situation in each moment."
Emery also acknowledges Arsenal's failure to keep a clean sheet this season is something he needs to address, but insists his defence is improving week-by-week.
Live Renault Super Sunday


"I want to win. If we are scoring four goals and conceding two - we are winning," he said.
"But maybe one day we don't score our chances and we keep giving the opponent many chances - we can lose our match.
"We need to continue improving in all things and finding the balance and now it is very important to our objectives to improve in our defensive moments.
"Each match is different. For example against Newcastle we did not concede many chances and their goal in the last minute - we can do better and have the mentality where this doesn't happen again. But it is a good match to show how we are improving in our defence.
"Yesterday [Volskra] is different because after four goals the team relaxed a little with one mistake. We have the solution and the first exam is Sunday against Everton."
Emery also reiterated he respects Ivan Gazidis' "personal" decision to leave for AC Milan after a nine-year reign as chief executive at Arsenal, with the 53-year-old taking up a new role with Italian side on December 1.
The Gunners manager says he still considers Gazidis as a friend after he convinced him to take the Arsenal job and does not expect the club's overall direction to change despite his departure.
He said: "I arrived here with Ivan Gazidis and all the conversations we had were important for me to find the best impression of Arsenal and it's future. He had this chance to leave for Milan - I respect it, it's a very personal decision.
"We would prefer for him to continue working with us but I respect him a lot as a friend and I want to keep a good relationship with him.
"The club has spoken to us and the supporter's union about how they want to continue with the same ideas. We are still working to improve with the very good professionals we have at the club. I still have a lot of confidence with the club and the people who are still here."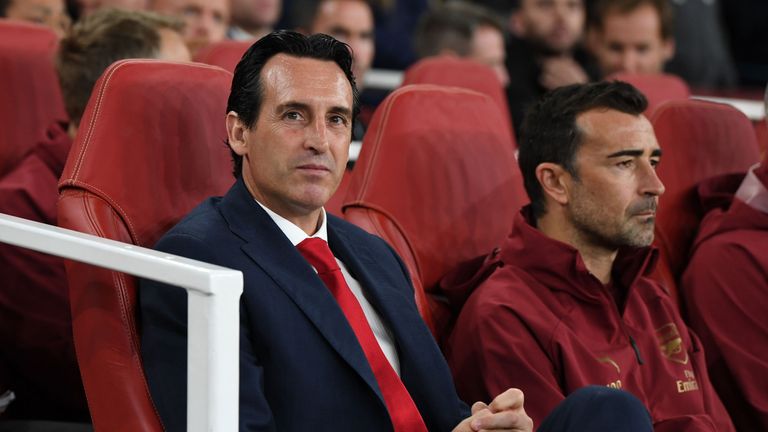 Emery's selection for Thursday's Europa League tie raised a few eyebrows with the inclusion of Pierre-Emerick Aubameyang, Sokratis and later Mesut Ozil.
The Spaniard explained how he takes a holistic view in his selection policy to help create collective team spirit, with only the Premier League taking precedence over the other four competitions.
"My approach is thinking about the whole season and thinking about each match performance to create one spirit," he explained.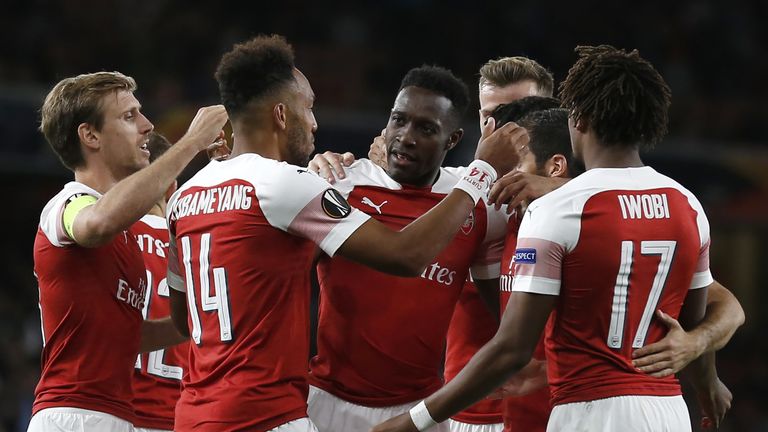 "I think the Europa League is an important competition.
"I don't want to show the players that we are using our big options so we can arrive in the first or second position and then when we are in a more difficult match I will use the other players, no.
"We need you now and when the next match is coming. That one spirit, 22 or 23 players who are ready to play each match when each match is very important.
"The only difference in the four competitions is the Premier League. It's where we need to have the best performance because it gives us the regularity and credibility in the whole season."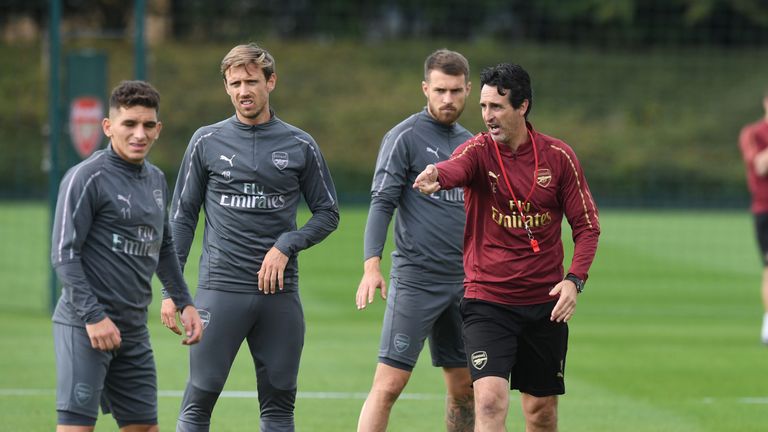 Emery reassured any remaining unconvinced fans that Arsenal are making continual progress under his management and hope to give them a team they can be excited to watch.
"Little by little we are making progress. We have won two matches away, which is a small but important thing for our confidence.
"We are finding the balance but we need to continue working on the details, for individual and collective performances. I am very excited to show every supporter our ideas and to create exciting moments at the Emirates and be very competitive away."