Sead Kolasinac is shouldering Arsenal's creative burden in Mesut Ozil's absence
Sead Kolasinac is creating more chances than Mesut Ozil and getting more touches in the box than Pierre-Emerick Aubameyang.
Last Updated: 11/01/19 6:27am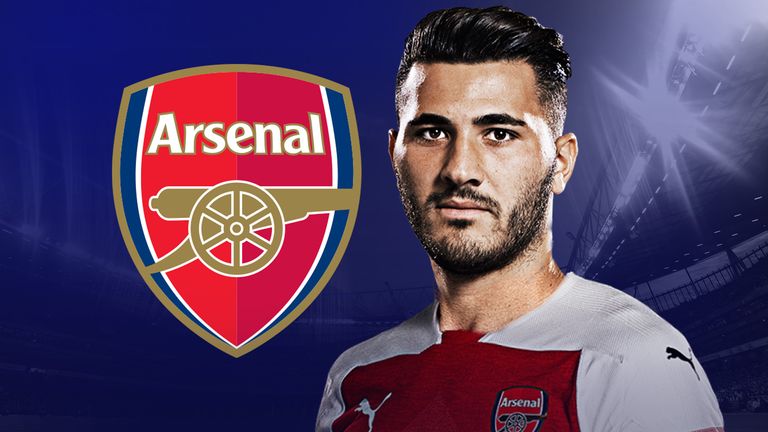 Mesut Ozil's future is uncertain but Arsenal's creative burden has been taken on by an unlikely source in his absence. Nick Wright examines how Sead Kolasinac has become Unai Emery's playmaker-in-chief.
Mesut Ozil and Sead Kolasinac had Arsenal fans drooling with their combination to set up Pierre-Emerick Aubameyang in the 3-1 win over Burnley before Christmas. First, Ozil split the defence with an impeccable diagonal pass. Then, running at full speed, Kolasinac flicked the ball back from the byline for the waiting Aubameyang. One-nil Arsenal.
Ozil has hardly featured since then, an apparent knee injury adding to the growing sense of uncertainty surrounding his future, but Kolasinac has continued to provide a dangerous outlet on Arsenal's left flank. In fact, the Bosnian's creativity has become even more important to Arsenal in the absence of his friend and team-mate.
It was certainly evident in their 4-1 win over Fulham. Kolasinac was involved in each of Arsenal's first three goals that day. There was the pass for Alex Iwobi to set up Granit Xhaka's opener, the cut-back from which Alexandre Lacazette made it two, and finally the low cross turned in by Aaron Ramsey after Aubameyang's initial effort had bounced back off the post.
According to Opta, Arsenal directed 42 per cent of their attacks down their left flank against Fulham, compared to 22 per cent through the middle and 36 per cent down the right. Kolasinac finished the game with only one assist but he created more chances (four) than anyone else on the pitch. Only Xhaka had more touches or made more passes.
Kolasinac remains suspect at the back - the meeting with Fulham might have gone differently had Ryan Sessegnon been able to capitalise on two glaring chances in his defensive zone in the first half and there was also a costly error in the 2-2 draw with Manchester United - but he insists Emery's coaching is improving him at both ends of the pitch.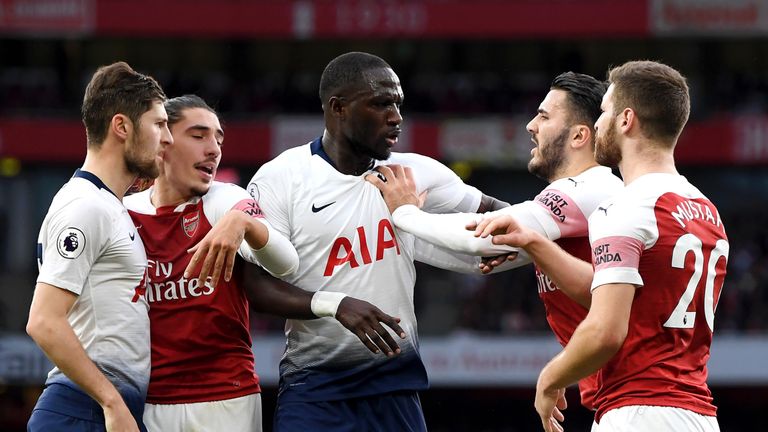 "The manager always prepares us very well for games," he told Sky Sports last month. "We watch a lot of video, and, speaking as a full-back, he and his staff will show us what we're doing well and what we need to improve, and that helps a lot. It means you learn from game to game and become better. It's a key to success."
Emery, it seems, agrees.
Since recovering from a knee injury to make his first Premier League start of the season in Arsenal's 1-1 draw with Liverpool in November, Kolasinac has only missed one Premier League game out of 10 - and that was due to a thigh problem. He struggled to hold down a starting spot under Arsene Wenger, but Kolasinac is key now.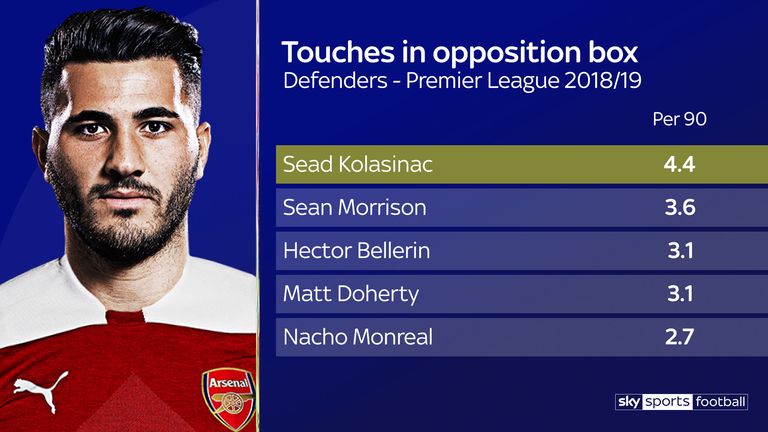 There have been three assists in 10 Premier League games so far, but a deeper look at the statistics is required to put his attacking influence into proper context. According to Opta, Kolasinac gets more touches in the opposition box than any other Premier League defender. Amazingly, his average of 4.4 per 90 minutes is higher than Aubameyang's (4.1).
The 4-2 win over Tottenham was perhaps the best example of Kolasinac's value to Emery's side. There were no assists from him that day, but it was again noticeable how frequently Arsenal directed their attacks down his flank. He created five chances in total, regularly charging into the Spurs box and also starting the moves which led to Arsenal's first and fourth goals.
By positioning himself high up the pitch, Kolasinac was also able to pin Serge Aurier in his own half. The Spurs left-back is known for his attacking qualities, but it was no coincidence that he failed to create any chances in that game. He only managed to complete nine passes in Arsenal's half.
Kolasinac has been used at full-back as well as in his favoured wing-back role this season, but Spurs and Fulham are not the only sides to have struggled to contain him. With his power and directness, the 25-year-old offers a level of penetration and creativity which is unrivalled among players in his position.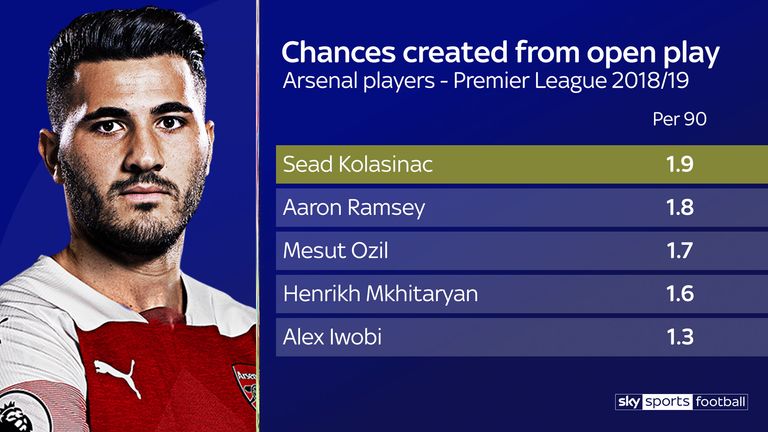 Indeed, Kolasinac's average of 1.9 chances created from open play per 90 minutes is higher than any other Premier League defender, with Everton's Lucas Digne next on the list at 1.2 per 90 minutes. Tellingly, Kolasinac's average is also higher than anyone else at Arsenal. Even Ozil has only averaged 1.7 chances from open play per 90 minutes when he has featured.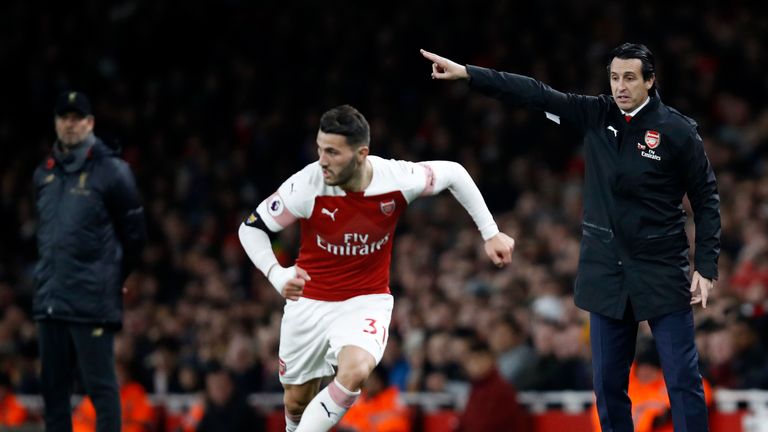 That number represents a drop on Ozil's output in previous seasons, and given that he is also seen as a poor fit for Emery's high-intensity playing style, it is perhaps not surprising that he has found himself on the fringes.
What is more surprising, however, is the identity of the man who has filled the creative void. Ozil remains a problem for Emery to solve - it is surely not sustainable for the club's highest-paid player to be kept in the shadows indefinitely - but the unique threat of Kolasinac is at least ensuring Arsenal are not feeling his absence too strongly.