"It was silence," Cedric Soares tells Sky Sports.
The right-back is describing the mood in the away dressing room after Sunday's north London derby at the Tottenham Hotspur Stadium, where Arsenal, for all their dominance of possession, were left empty-handed by Toby Alderweireld's late header. There was pain and frustration at what felt like a missed opportunity, but also quiet reflection.
"There is not much to say after a defeat," Cedric adds. "I think we played well and we tried our best, so it was a tough one to take. I think the whole team had the same feeling. The atmosphere in the dressing room was of disappointment, but we need to be ready immediately for the next one."
Such is the hectic schedule of the Premier League restart.
Arsenal have crammed eight games into a period of less than four weeks since the action resumed but it is not about to get any easier. Next up are Liverpool at the Emirates Stadium on Wednesday night. After that, there is the small matter of Saturday's FA Cup semi-final against Manchester City.
There is no margin for error.
Arsenal sit ninth in the Premier League table after their loss to Spurs, needing to either make up a four-point gap on seventh-placed Sheffield United or win the FA Cup in order to secure European qualification.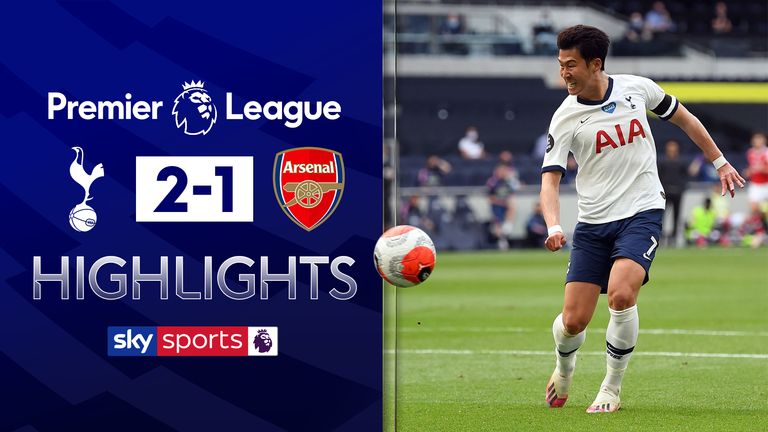 It is a daunting challenge and it begins against a side who have only tasted defeat twice in the Premier League all season.
"We know it will be a very tough game," says Cedric. "They are champions and that means something. It means they have a lot of quality. But it is not impossible to beat them and we will definitely try our best.
"If you leave everything on the pitch, you cannot demand more."
Cedric is clearly relishing the task ahead and feels glad to finally be involved after an interrupted start to his Arsenal career. The 28-year-old arrived on loan from Southampton on the final day of the January transfer window. Due to injuries either side of the coronavirus lockdown, however, he had to wait five months - or 152 days, to be exact - to make his debut.


Some wondered whether he would ever get the chance with his loan deal due to expire on June 30, but the club always had it in mind to make the move permanent. He signed a four-year contract at the Emirates Stadium on June 23. A week later, he marked his first appearance with a goal, coming off the bench to score Arsenal's fourth in a 4-0 win over Norwich.
"It was a tough period," he says. "You move, you want to help the team, and you want to be at 100 per cent. Of course I expected to play sooner, but the support of the staff and all my colleagues was great.
"They were talking to me every day and that was very positive. Injuries are part of football. Sometimes things happen for a reason. Now I feel great, I'm trying my best and I'm ready to help the team."
Cedric is eager to make up for lost time and might have even made his Arsenal debut last season had things worked out differently.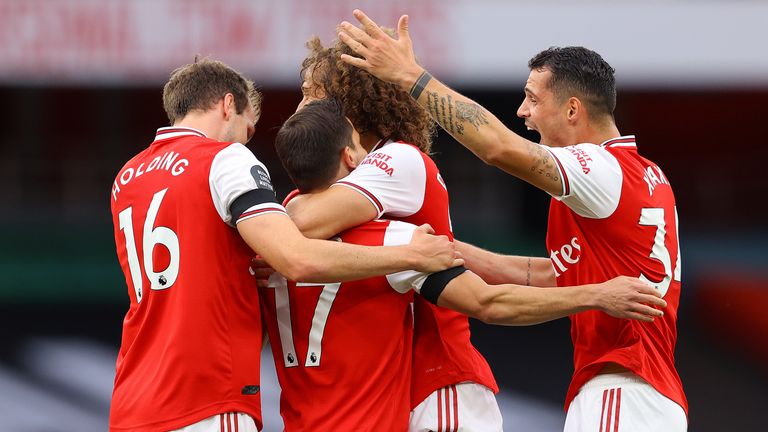 "Last year, there was the possibility to come in January," he says. "It didn't happen and I ended up going to Italy [where he spent six months on loan at Inter Milan before returning to Southampton], but it was very clear this year that I could join in January and it was a very easy decision for me.
"I had another option for a move, but there was never any doubt when Arsenal appeared.
"It's something I really wanted."
Part of the appeal of joining Arsenal this year was the presence of Mikel Arteta. The former midfielder has made a promising start to life in the dugout following his appointment in December, and while Saturday's defeat to Spurs stalled Arsenal's recent progress, there is plenty of optimism among the players that the future is bright under him.
"Everyone wants to do more and do better and that's something that the coach has helped us a lot with," says Cedric.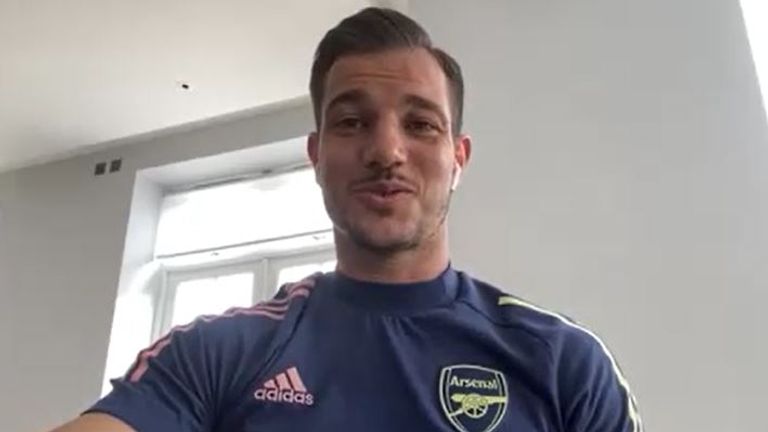 I had another option for a move, but there was never any doubt when Arsenal appeared. It's something I really wanted
"He has been great with everyone and given the club and the players the energy that we needed. He has been very, very positive with all the players and I think everyone is improving and working harder.
"I have learnt a lot in two or three weeks of training. Immediately after I joined full training on the pitch [after returning from injury], I was commenting to my friends that I was growing and learning a lot with him.
"He has clear ideas and he tries to be very fair with everyone. He respects us all, first as people, and after that as footballers, which is very important.
"This is a process and it will take time, but I think in the future the team will have better and better performances. I hope he stays at the club for a long time because I think he will be a great manager."
Cedric has made as much of an impression on Arteta as Arteta has made on him. The Arsenal boss has praised the right-back's quality, describing him as the club's best full-back in the attacking third, but he has also been impressed by his attitude, talking up the "great energy" and "positivity" he has added to the dressing room despite a difficult start to his time there.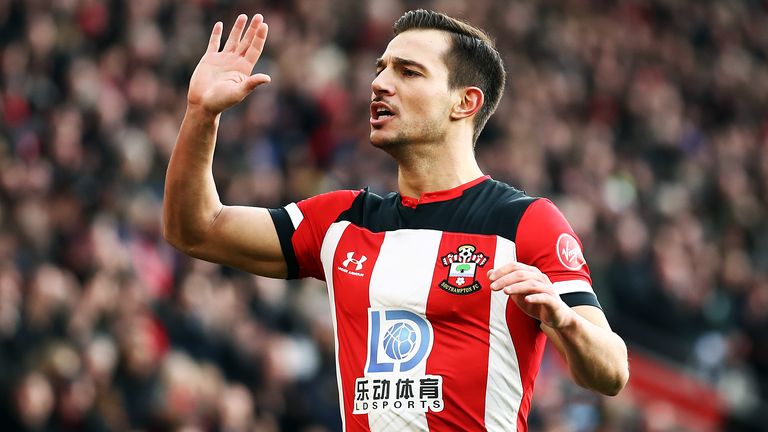 Cedric was not just brought in to provide competition for Hector Bellerin, after all. He was also signed for his experience. He racked up 120 Premier League appearances in his five years at Southampton - "we had some great moments together," he says with a smile - and even helped Portugal win the European Championship in 2016 along the way.
Arteta wants to see that experience on the pitch, and while much of the creative onus in his three-at-the-back system falls on his wing-backs, Cedric insists he has been instructed to focus primarily on his defending. The north London derby defeat was just the latest reminder that Arteta is still trying to fix Arsenal's flaws at that end of the pitch.
"First of all, he wants me to defend well," says Cedric. "In my position, of course, I need to know how to do that.
"If I can go forward and help the team as well, then it's definitely something he likes, but it's about being in the right positions, you know?
"He wants active players, players who give everything for the team, and I think that's what we need as well.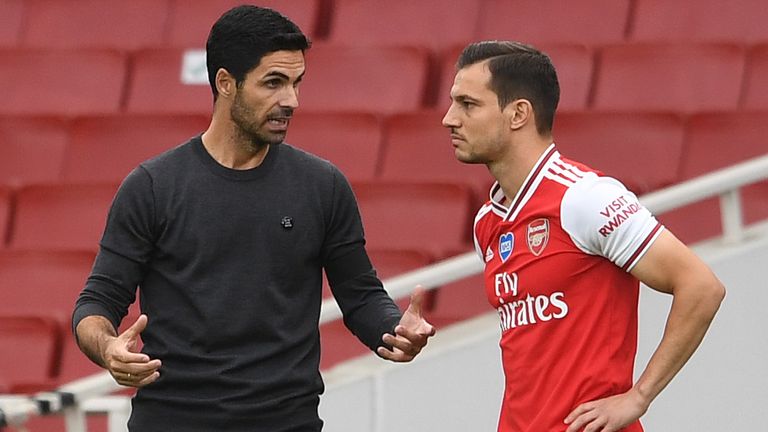 "Everyone has been working really well and I'm trying to do what he asks of me. I'm trying to adapt quickly as I can to his idea, and it has been a very good experience so far. I am learning and I am growing, so that's positive.
"Overall, I think he was happy with the attitude of the players against Tottenham and the ideas that we tried to bring on the pitch. But like I said before, the most important thing now is how we react to that result.
"We need to have a good reaction in the next game."
Anything other than that, against an opponent as strong as Liverpool, will result in another subdued Arsenal dressing room on Wednesday night.