Wilshere Gunner stay for life
Midfielder star Jack Wilshere has told Arsenal's fans that he 'promises' to stay at the club for life, despite being just 19.
Last Updated: 08/11/11 11:19am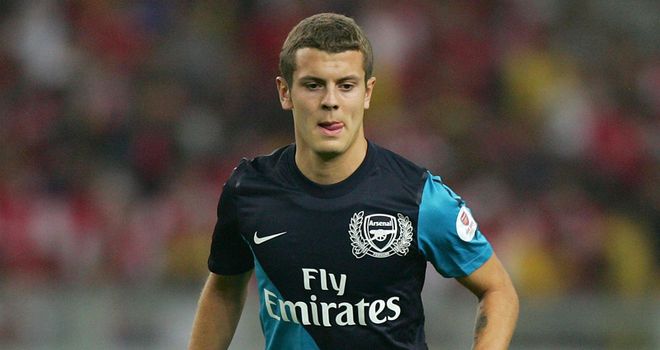 Jack Wilshere has told Arsenal that he 'promises' to stay at the club for life.
The 19-year-old midfielder has come through the youth ranks with Arsenal and is now a key member of their side.
Also an England international, Wilshere was quizzed about whether he would remain loyal to the club - which lost the likes of Cesc Fabregas and Samir Nasri in the summer.
But the teenager insists he has no plans to quit the Emirates.
"Can I promise I will be at Arsenal for ever? I can promise that, yes," he told Ifilm London.
"I've been at the club since I was nine and I've learned to love it.
"From the (Patrick) Vieira days, to (Dennis) Bergkamp, (Cesc) Fabregas, I've watched them come through and move on.
"But now there's a crop of new players, (Aaron) Ramsey, myself, Kieran Gibbs, hopefully we can really create something special.
"I love the club and I want to be part of its future."