Nicklas Bendtner won't rule out joining Tottenham from Arsenal
Nicklas Bendtner says he would not rule out a move to Tottenham Hotspur if he has to leave Arsenal on a permanent basis.
By Ejder Akbal
Last Updated: 18/11/12 1:43pm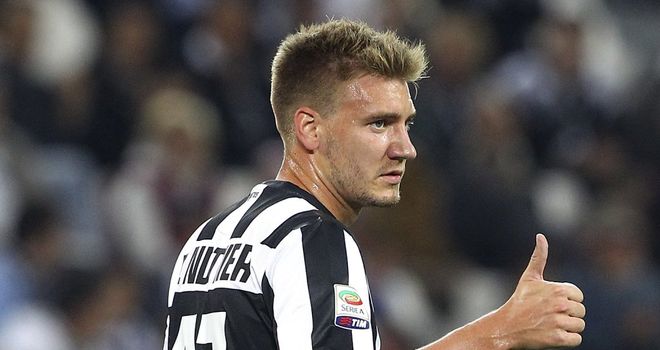 The Danish striker is currently on a season-long loan at Juventus, but has struggled to make an impression with the Italian champions.
Bendtner spent last term on loan at Sunderland and reports suggest the 24-year-old will be sold by Arsenal at the end of the season.
He admits he would be happy to stay in London and would not discount the prospect of emulating the likes of William Gallas and Emmanuel Adebayor, who have played for Arsenal and Spurs in recent years.
"History is filled with examples of players moving between rival clubs and I can't rule out clubs due to where I might have been in the past," Bendtner told bold.dk.
"It might not be the best idea but if the project matches my ambitions I would have to be interested."
He added: "I still have a great relationship with London, which is a city that I adore.
"I have a lot of friends in London and there are a lot of great clubs in London, so I wouldn't rule out a return."