Arsene Wenger: Second Arsenal loan for Thierry Henry still a possibility
Arsene Wenger is yet to rule out signing Thierry Henry but has refused to confirm Barcelona's David Villa is a target.
Last Updated: 28/12/12 12:58pm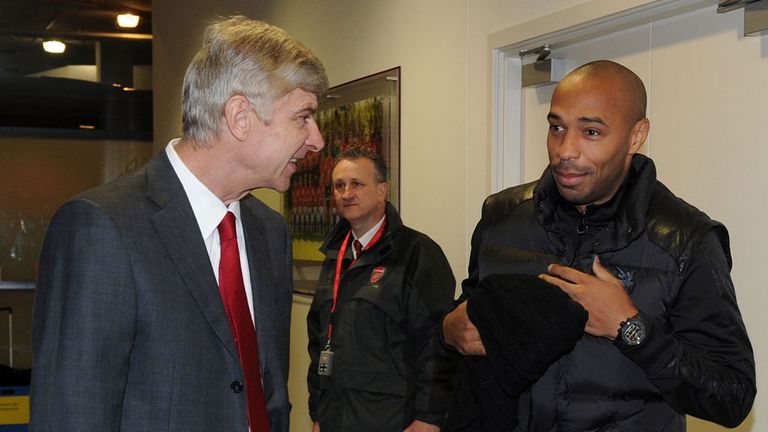 The prospect of a third Arsenal spell for the club's record goalscorer was first raised in November, but Henry's MLS franchise New York Red Bulls later said there had been no approach and any chance of a return appeared dead.
Now Wenger has confirmed Henry's imminent arrival for winter training, and there is still the possibility of a loan spell similar to last season's - which saw the Frenchman score within 10 minutes of his second Arsenal debut.
Wenger said: "I've not lost interest in him. He's still coming to practise with us.
"Our relationship is very close but, at the moment, I think he has had a second spell at the club that was very successful. You have to be cautious that it's not one time too many.
"I have not completely ruled it out but I haven't spoken about it with him at all."
Arsenal have been linked with a string of strikers, among them Barcelona's David Villa and Demba Ba of Newcastle.
Asked directly about Villa he said: "Any interest we have in any players has to be kept secret at the moment. I cannot come out with any names."
And on Ba he said: "It is not right to speak about him. If you ask 'do we sign him?' I say no."