Meeting on Wednesday set to determine Theo Walcott's future at Arsenal
Theo Walcott looks closer to signing a new contract as the striker's representatives meet with Arsenal on Wednesday.
Last Updated: 02/01/13 1:52pm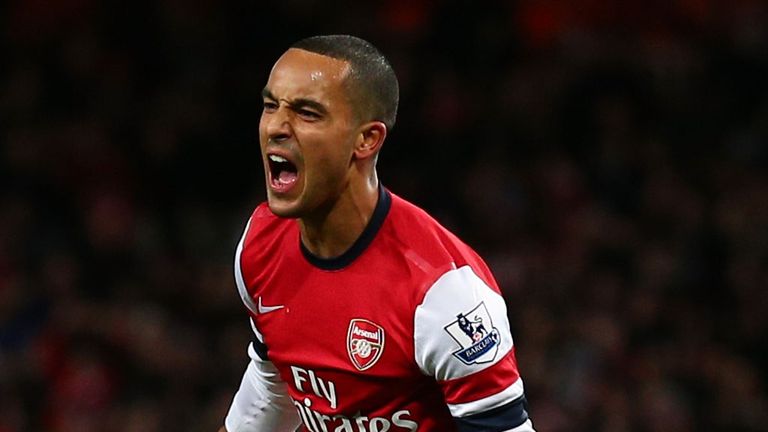 With his contract expiring at the end of the season, speculation has surrounded Walcott's next move after he failed to sign an extension.
Arsenal's top goalscorer this season, Walcott scored a hat-trick in the 7-3 win over Newcastle last Saturday to bring his total to 14 in all competitions this term.
Walcott said after that game: "I'm sure that something will be sorted very soon.
"I've always said I wanted to stay and I enjoy playing for this team. Now we will just see what happens.
"I will continue to play my football and let the people who look after me and the club talk to each other and go from there."
Arsenal boss Arsene Wenger made his feelings towards the striker's future clear, saying: "My desire is to extend his contract. He belongs here and hopefully we can do it."