Sao Paulo are confident Denilson will not be returning to Arsenal
Sao Paulo are optimistic regarding their chances of turning Denilson's loan move from Arsenal into a permanent stay.
By Paulo Freitas
Last Updated: 07/01/13 4:51pm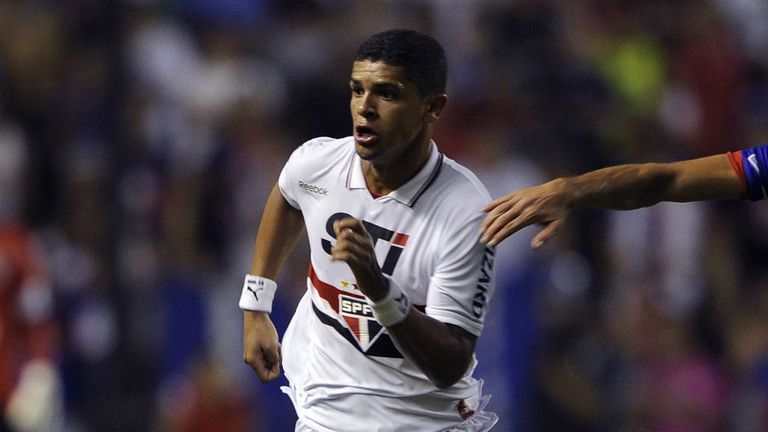 The Brazil international returned to his homeland in 2011 after five years in England.
During that time he became a first-team regular at the Emirates, making over 150 senior appearances.
He did, however, express a desire to return to the club that helped to mould his career when Sao Paulo came calling, and they have been able to strike two loan agreements with Arsenal.
They are now looking to bring Denilson on board full-time and there would appear to be a willingness on all sides to get a deal done.
"I believe we'll reach an agreement with Arsenal," Sao Paulo vice-president Joao Paulo de Jesus Lopes told UOL.
"We have heard from Denilson that he doesn't want to return to England, that he wants to stay here with us.
"I think our relations with Arsenal will help that to happen."
While keen on keeping Denilson in his homeland, Sao Paulo have moved to distance themselves from reports suggesting they want to bring Josue home from German outfit Wolfsburg.
Lopes added: "There is no negotiation going on and we first heard that he could be coming here from the press."