Arsenal manager Arsene Wenger rules out moves for David Beckham and David Villa
Arsene Wenger remains in the hunt for new players, but neither David Villa nor David Beckham will be joining Arsenal.
Last Updated: 30/01/13 7:59am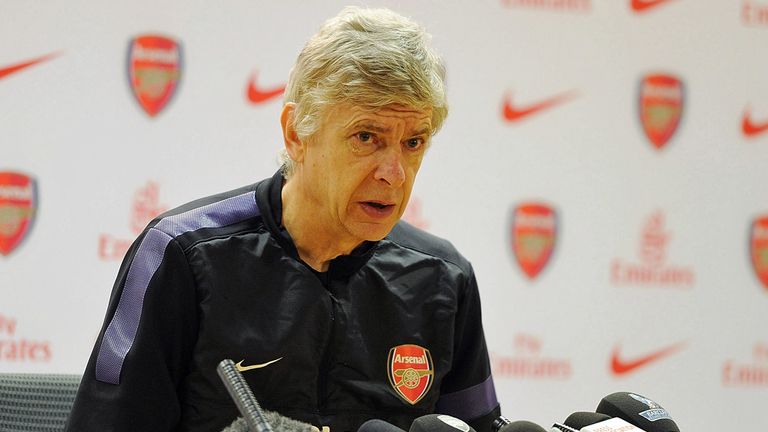 Beckham has asked to train at London Colney as he continues to assess offers from clubs in Europe and elsewhere, while Villa has been linked with Arsenal since the transfer window opened.
But Barcelona have consistently said they will not sell the striker this month and, according to Wenger, there is no room for further negotiation.
He said: "Barcelona don't want to sell, they've made that very clear."
As for Beckham, Wenger said: "He has asked to come here and to work on his fitness. He has not done anything for a long, long time.
"It's purely for fitness. There's no speculation about signing or anything."
Asked what Arsenal are getting out of the arrangement, he said: "Nothing. Questions in a press conference!"
There have been no new arrivals at the Emirates this month despite Arsenal's position outside the top four and the departures of Marouane Chamakh and Johan Djourou.
Wenger said: "We are still trying, but it's hard to sign players in January who can improve you."
To find out more about live football on Sky sports, Click here