Peter Hill-Wood says Arsenal have cash to spend big on transfers
Peter Hill-Wood insists Arsenal are in a position to compete with their big-spending rivals in the transfer market.
Last Updated: 26/02/13 1:04pm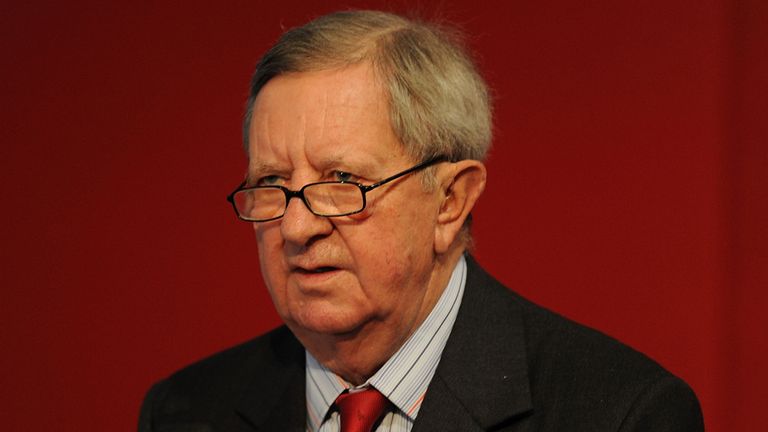 On Monday the Gunners announced half-yearly profits of £17.8million to the end of November last year and cash reserves of £123.3m.
Those figures have prompted Arsenal fans to demand more money be spent on the team, having lost key figures such as Robin van Persie and Cesc Fabregas in recent transfer windows.
Manager Arsene Wenger said last week the club could afford to buy Atletico Madrid ace Falcao, thought to have a price tag of £40million, should they choose to go after the striker.
Chairman Hill-Wood has backed his claims by insisting Arsenal have the funds to compete for their top targets, telling the Daily Star: "We are in a position where we can compete with most people.
"If there is someone we really want, then the price guide is secondary."
Hill-Wood also defended Arsenal's position amid criticism over their trophy drought, which could stretch to eight seasons this year.
The chairman added: "I understand that they want us to win everything, but so do I. But we are in a damned sight better position than a lot of people."
Manager Wenger has come under fire from some fans over the club's barren run and has been linked with an exit, with his contract set to expire at the end of next season.
Hill-Wood says he is not yet planning to discuss a new deal with the boss, adding: "Nothing has changed on that front. At the moment it is not top of our agenda, or his."
Hill-Wood also insists the Gunners will hold on to their best players.
"Let me be quite clear that our intention is to keep our best players and recruit new talent to make us stronger.
"Although we were disappointed to see Robin van Persie leave the club, we have taken steps to secure our best players going forward and have recently signed Jack Wilshere, Theo Walcott, Kieran Gibbs, Aaron Ramsey, Alex Oxlade-Chamberlain and Carl Jenkinson to new long-term contracts.
"During this financial period we also invested £40.9million in the acquisition of new players, Lukas Podolski, Santi Cazorla and Olivier Giroud, and the extension of other player contracts. More recently we added Nacho Monreal to our ranks from Malaga.
"Our desire is to make everyone connected with Arsenal proud of the club. We know that comes through winning trophies but also through the way we do things and that will remain our constant guide."