Arsene Wenger praised Arsenal's spirit after Champions League exit
Arsene Wenger praised Arsenal's spirit after an agonising Champions League exit on away goals to Bayern Munich.
Last Updated: 14/03/13 7:57am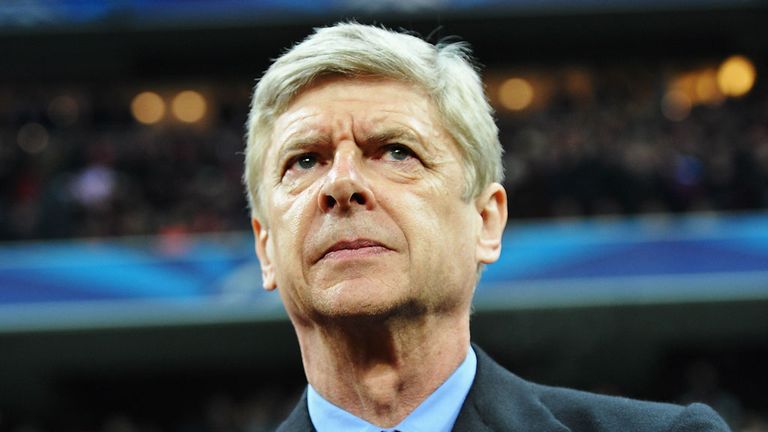 Arsenal's prospects of ensuring British representation in the quarter-finals had been largely written off before the game following a 3-1 home defeat by Bayern three weeks ago.
However, goals from Olivier Giroud and Laurent Koscielny almost helped to pull off the unlikeliest of comebacks and left Wenger to reflect on a poor performance at the Emirates Stadium.
"We were very, very close tonight," Wenger told Sky Sports. "Maybe a few times we were lucky as well, but we had the chance of Gervinho, and there were maybe one or two set-pieces we could have done better.
"But the spirit and the performance was there, and overall we had a great go.
"The regret we have tonight is from the first game. We conceded a very bad goal in the last 15 minutes. If we had lost 2-1 at home, you can see how important that goal is tonight."
He added: "I know these players and I've said many times they have a fantastic attitude and spirit. We have the quality.
"Unfortunately, we have to go out of the Champions League, but the positive is, of course, the performance and the spirit."
The Gunners face a battle to qualify for next season's UEFA Champions League, with Wenger's side trailing fourth-placed Chelsea by five points with 10 games remaining.
Wenger takes his team to Swansea City on Saturday and the Arsenal boss is targeting a positive finish to the season after the defeat in Munich ensured it will be eight years without a trophy.
"I'm confident that we will give absolutely everything to be back next season," said Wenger when asked if he was confident Arsenal would finish in the top four.
"We will keep the basis of this team. The young players who played tonight are doing very well.
"Let's finish this season well. It's difficult to talk about that (Champions League qualification) just after the game."