Arsene Wenger doesn't expect Andrey Arshavin to stay at Arsenal
Arsene Wenger has defended Andrey Arshavin's professionalism as the Russian's Arsenal career enters its final weeks.
Last Updated: 12/04/13 2:10pm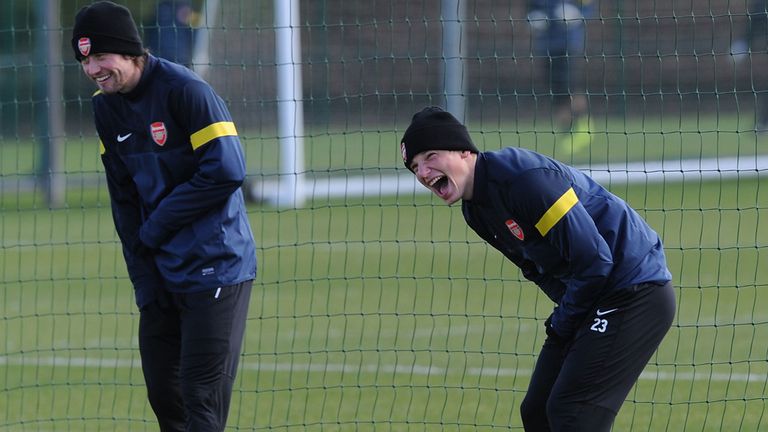 Arshavin is out of contract in the summer and will move on after falling completely out of the first-team picture this season.
The 31-year-old cost a reported £15m when he arrived in January 2009 and made an immediate impact with all four goals in a 4-4 draw at Liverpool.
But Wenger has selected Arshavin to start just twice this season - both times in the Capital One Cup - and there were even reports this week that he might retire.
That has been denied by the player, and Wenger said: "He will decide what to do. I don't think he will stay here because he doesn't play enough."
Arshavin's fitness has long been questioned by some Arsenal supporters, but Wenger said: "He is an example to everybody.
"I must say that publicly I would like to give him credit, because he is working absolutely every session at 100% commitment.
"He has been questioned about his commitment many times. If you saw him every day you would respect him for what he is doing on a daily basis. It is absolutely fantastic."
Arshavin insists he can play on for "two or three years" and is open to offers from the Premier League and elsewhere.
He told the London Evening Standard: "It was Arsene's decision he didn't use me but I still train and I feel fit enough to play. I do not see any problems playing for another team.
"I'd consider if there is an offer from another Premier League club. I'm open to Germany or Spain, if there was an offer there. Or Russia."