Transfer news: Arsenal take Angers' Alharbi El Jadeyaoui on trial
Angers have confirmed Arsenal have taken Alharbi El Jadeyaoui on trial, with the midfielder to spend two days training.
Last Updated: 07/08/13 11:46am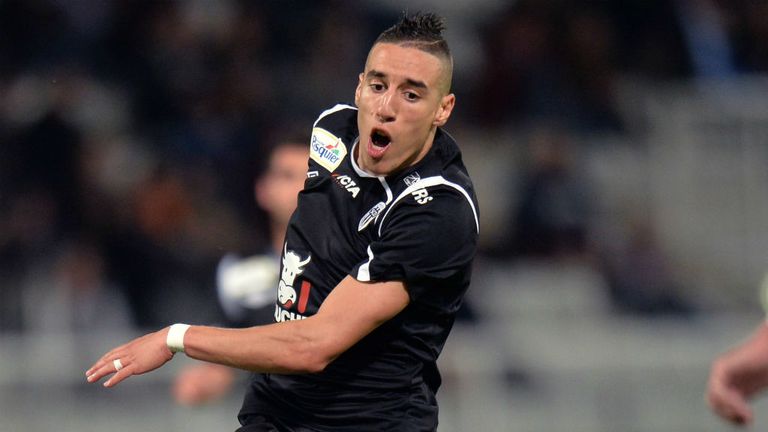 The Gunners have already dipped into the Ligue 2 ranks once this summer - snapping up Yaya Sanogo from Auxerre.
Arsene Wenger hopes there are further hidden gems to be unearthed in his homeland and has offered El Jadeyaoui an opportunity to impress.
Arsenal have had the Morocco international watched on several occasions and believe he has the potential to impress in the Premier League.
Angers are happy to let one of their prized assets head for London and will not stand in El Jadeyaoui's way if there is a deal to be done.
He arrived in England on Monday and is to take in two sessions training with the Gunners as he attempts to catch Wenger's eye.
Angers general manager Olivier Pickeu told Ouest-France: "For Alharbi, this is something else.
"We're not in a negotiation phase yet.
"Arsenal have watched him many times, with Morocco as well. We thought it would be nice for him to spend time in England. It is rewarding for him and it is rewarding for us."