Champions League: Borussia Dortmund coach Jurgen Klopp backs Mesut Ozil to star for Arsenal
Borussia Dortmund manager Jurgen Klopp believes Mesut Ozil could help end Arsenal's long trophy drought.
Last Updated: 22/10/13 9:49pm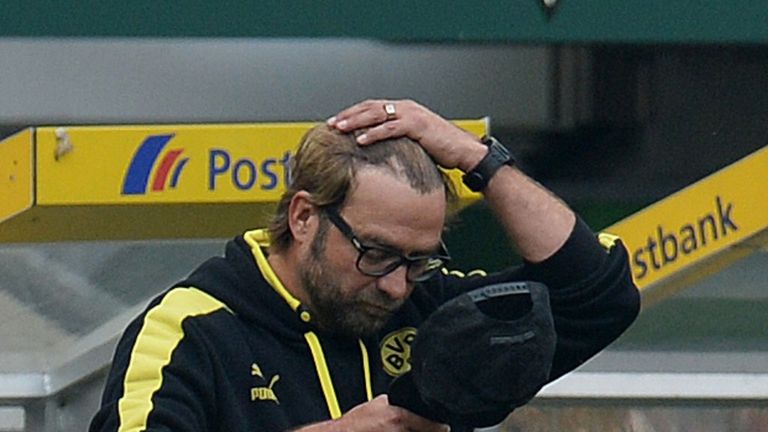 The Germany international has played a crucial role in Arsenal's successful start to the season that has seen them advance to the top of the Premier League table since his club record £42.4m transfer from Real Madrid on transfer deadline day.
Arsene Wenger's side are unbeaten in eight matches since Ozil moved to the Emirates and he scored twice in their 4-1 win over Norwich on Saturday.
Klopp knows all about Ozil from his time in the Bundesliga with Werder Bremen and Schalke, and he has backed the playmaker to be a key figure for them.
"This team missed one player and maybe it can be Mesut Ozil," said Klopp.
"He is technically perfect, he is fast and has developed a drive to goal. He is very intelligent and can play in any team. He has everything, is a natural and it works very well.
"That is why it was a great idea from Arsenal and not so from the one team who let him go. One year ago no one thought it was possible they could play brilliant football without (Santi) Cazorla.
"Now they have some injuries and still look strong with (Aaron) Ramsey and (Jack) Wilshere, (Tomas) Rosicky is back in shape and (Olivier) Giroud, he is one of the best strikers.
"As a supporter this is one of the most beautiful types of football to watch.
"Who is strong enough to be champions in the Premier League is of course strong enough to go to the final of the Champions League.
"Now they are back in the race for titles and we want to stop them."
Klopp admitted that will not be easy to do and highlighted the fact that minor factors may prove enough to swing the matches one way or the other.
"They have more points (than us), are in first place in one of the strongest leagues in the world and they play at home, so will be favourites," he added.
"We will have to play one of our best games ever because there is no other chance to be successful here.
"But I think these will be two close games and some of the small things will decide what will happen.
"We have to be prepared for these details and we will see, but if I had to pay for a ticket, then I think I would pick this one."