Arsenal midfielder Aaron Ramsey set for spell on sidelines after being injured at West Ham
Arsenal will have to do without in-form midfielder Aaron Ramsey for at least the rest of the festive period.
Last Updated: 27/12/13 7:39am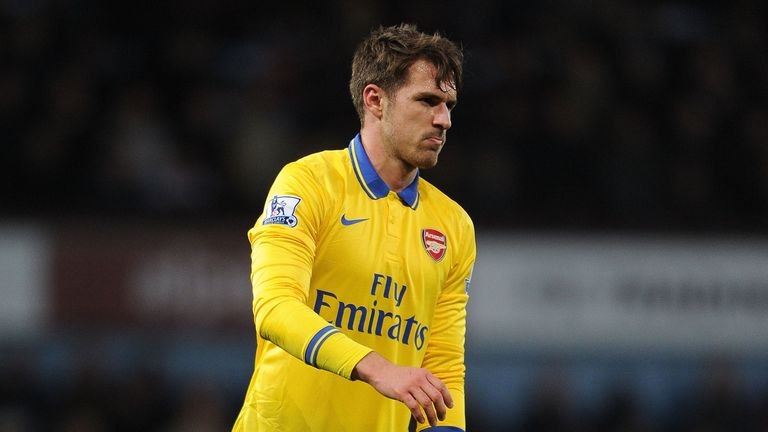 The Wales captain, who turned 23 on Boxing Day, has netted 10 goals in all competitions for the Gunners this term - but left the Upton Park pitch in the 65th minute in apparent discomfort.
Arsenal manager Arsene Wenger said afterwards: "It looks like a thigh strain. For me, I don't know how serious the thigh strain is but the Christmas period is certainly over for him. It was his birthday today.
"I don't know how long it will be. We will have to see tomorrow morning. He knew straight away, but we have to see."
The Frenchman was quick to highlight the resolve of his side, who climbed back to the top of the Premier League courtesy of two goals from Theo Walcott and a third from substitute Lukas Podolski.
Wenger added: "Overall, I feel we controlled the game but felt we had a difficult period where the game could have changed. That was in the first 10 minutes of the second half when West Ham scored and they had a header from a cross, which could have been 2-0.
"That was certainly the turning point of that game and after that we had plenty of chances. We couldn't take our chances in the first half and we responded very well in the second half, in the end winning the game in a convincing way.
"I have confidence in my team - I have confidence but I also worry. That is the nature of the game, you always worry.
"I am proud of the character of this team because they are always focused and try to do well. They responded, but football is football."