Transfer News: Barcelona say Alexis Sanchez is not for sale after Juventus link
Barcelona have stated that Alexis Sanchez is not for sale after he was linked him with a summer move.
By Lucas Brown
Last Updated: 28/05/14 12:43pm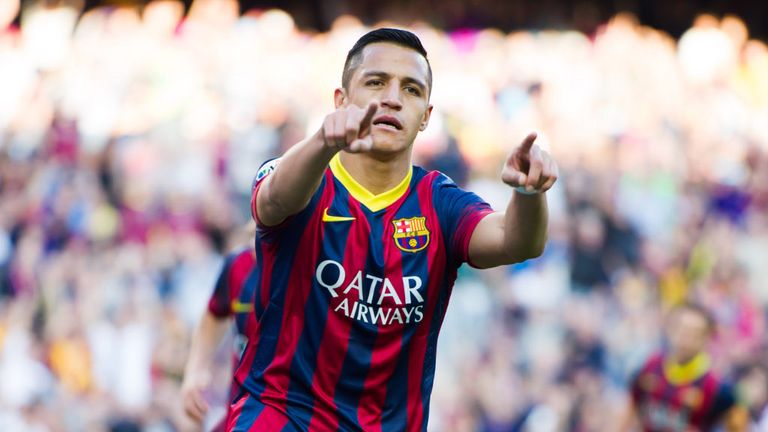 The Chilean forward has been the subject of continuing rumours that he will not be part of new Barcelona coach Luis Enrique's plans for next season.
However, Barca have gone public to end the speculation and warn clubs to not bother enquiring about his availability during the close-season.
"Alexis is not a Barcelona player who is on the market," the Catalan club's president Josep Maria Bartomeu announced.
"He has a contract with us and that is the only thing that counts. He has had an excellent season for us.
"Obviously, he is part of our plans for next season. We have always wanted him here and he is a highly valued player at this club."
Juventus are reported to have made a formal enquiry about Sanchez, but Bartomeu insisted that they have not had any contact with the Serie A champions.
"We do not know anything about the interest from Juventus," he continued.
"Nothing official has reached us. For that you would have to speak to the player's agent.
"I read so many things these days about the summer transfer market; there are so many stories that I think it is best not to comment at all."
Sanchez, who is set to play a key role in Chile's campaign at the World Cup in Brazil, joined Barcelona in 2011 from Udinese for €26million (£21.1m).