Arsene Wenger defends Theo Walcott's England display and backs Arsenal man to come good
Last Updated: 03/04/15 8:47am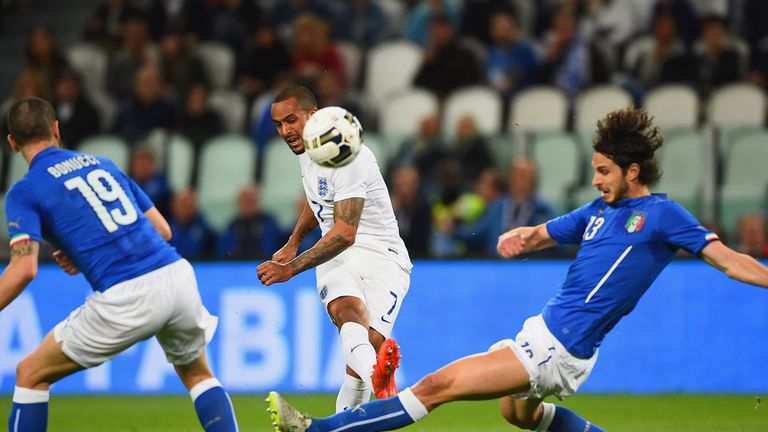 Arsene Wenger has defended Theo Walcott's midweek performance for England and backed the Arsenal forward to hit form soon.
Walcott started alongside Harry Kane against Italy but was replaced shortly after half-time after struggling to make any headway in a congested area of the pitch.
That was as much down to England's collective display as Walcott's personal one, according to Wenger, who believes the 26-year-old is still finding his way back to form following serious injury.
"Theo's strength is the quality of his movements," said Wenger, who admitted he was concerned the Italy game could knock the player's confidence. "He wants to go to get on the end of things, he is not a guy who provides.
"It was a complicated game for the England strikers because Italy defended with three centre-backs, two players in front of the two centre-backs and England played all in there so there was no room, no space.
"Maybe Wayne Rooney took the initiative during the game to play higher up and tell Theo to drop back. I haven't seen Roy Hodgson in the game standing up to say 'Walcott, you come and play in midfield and Rooney you go up front'. That is an initiative they took on the pitch."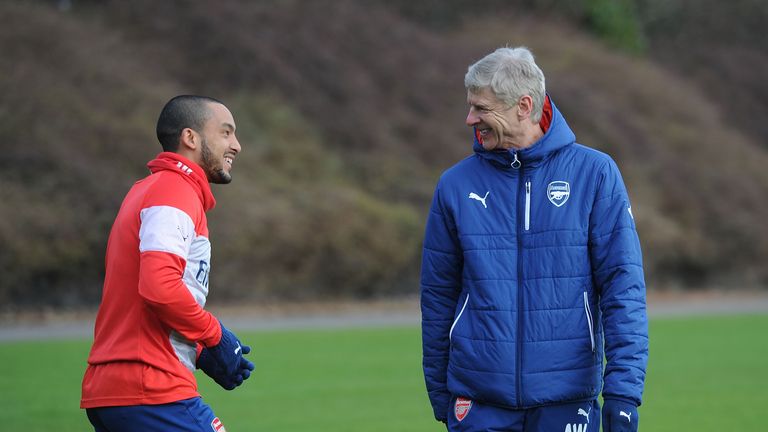 People have a harsh judgement on him (Theo Walcott) that is not deserved. For me, he is on course to come back, but he is not completely there.
Arsene Wenger
Walcott returned from cruciate damage in November only to suffer a secondary injury that sidelined him for almost two months more.
He has started just three Premier League games in 2015, and his current lack of action is often discussed against the backdrop of looming contract talks.
"People have a harsh judgement on him that is not deserved," Wenger said. "For me, he is on course to come back, but he is not completely there.
"Theo needs patience, he is at the moment not in his best mood. He is not a fragile type. He has big confidence in himself and he has gone through some difficult periods in his life and he has always come out with strength."
It remains to be seen if Walcott will get the chance to prove his manager right against Liverpool on Saturday, but Wenger said: "I think he is strong enough. I will see what state of mind he is in."