Arsenal manager Arsene Wenger says the club will probably not be in the hunt for the biggest names available in the transfer market this summer.
The Gunners won the FA Cup for the second season running on Saturday and the impressive manner of their 4-0 thrashing of Aston Villa inevitably sparked speculation that they could challenge for the title next term.
New additions are likely to come in over the summer to strengthen the squad with a title challenge in mind but Wenger says he will not be breaking the bank.
And that means Arsenal will not be in the picture if players such as Juventus midfielder Paul Pogba and Real Madrid forward Gareth Bale end up making a move.
"We would not get involved at that level for financial reasons," said Wenger.
"People forget that for years we had to sell our best players and that was a very difficult period. That is the reality.
"Since we are buying again, we are slowly coming back to a more competitive level.
"You speak maybe about stratospheric numbers where we will not be involved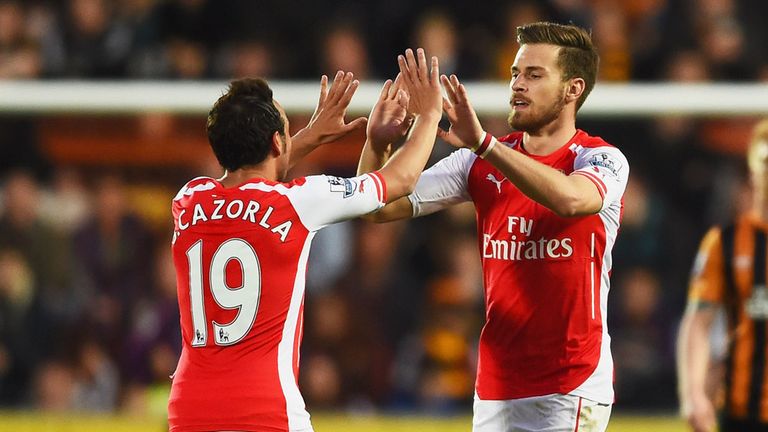 "Santi Cazorla was voted man of the match in the (FA Cup) final. I think he has not cost £150m.
"(Francis) Coquelin was one of the best players on the pitch. You have to always look at the real quality of people.
"I am not against spending money, I have shown that recently. But I want a good rapport between price and quality. I'm always more focused on quality."
Arsenal finished the season strongly and Wenger thinks that they are now mentally ready for a title bid.
"Mentally, we are stronger," he added. "I think we have seen that since January.
"We have made progress on the mental side and on mastering our games and on being less naive and better balanced and knowing what to do. It is intelligence.
"We have to show we want to do it (win the league). I feel that we have moved forward and people think always it's about buying but it's as well about cohesion and cohesion is a very important factor that is usually a bit underrated by people.
"We have to keep that cohesion and maybe add quality. But the quality we have to add is in short numbers. But the other teams - how good will Chelsea be? Who will they buy? I don't know."
"Man City, Liverpool will buy. Tottenham will buy. I don't know how good these teams will be."