Everton manager Roberto Martinez must show 'bottle' by resting his key players ahead of their FA Cup semi-final against Manchester United, Paul Merson told The Fantasy Football Club podcast.
Martinez is under pressure after five Premier League games without a win. Everton host Southampton on Saturday and then face Liverpool in the Merseyside derby next Wednesday.
Live Ford Football Special


That match at Anfield is just three days before the cup semi-final at Wembley, and while Martinez would face criticism should he lose his next two league games, Merson says that is a risk he must take with silverware at stake.
"For Martinez, [Southampton] is a real difficult game," Merson told The Fantasy Football Club podcast. "They have the semi-final next week. They play at home to Southampton, and then on the Wednesday night, they have Liverpool away.
"Surely he has to play reserves in both. He's got to show enough bottle to rest everybody and take the flak off the fans, and hopefully beat Man United. If he doesn't... wow."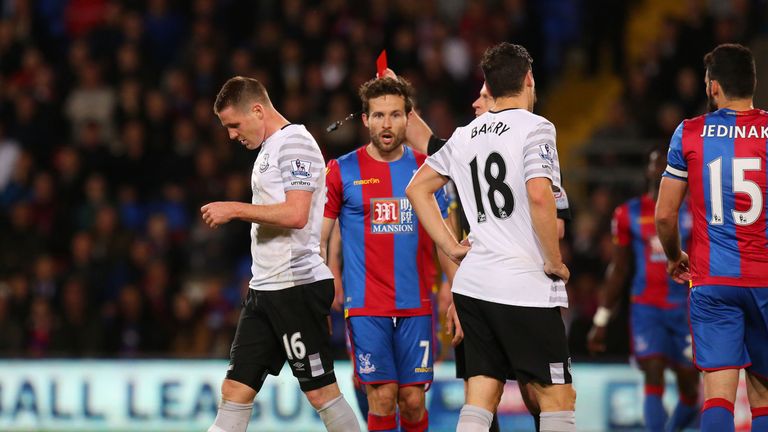 Everton's 0-0 draw against Crystal Palace on Wednesday night relieved some of the pressure on Martinez, but he will know that victory over United and a place in the cup final could save Everton's season and potentially his job.
Merson added: "I feel sorry for him in these two games because of the timing. He's under pressure from the fans and next week's game will be massive for them.
"If he shows enough bottle and rests all of them, I think Southampton win, but I don't know if he can rest all of them."