Everton's Michael Keane in hospital with 'nasty' leg infection from gash sustained against Sunderland
By Lyall Thomas
Last Updated: 29/10/17 8:31pm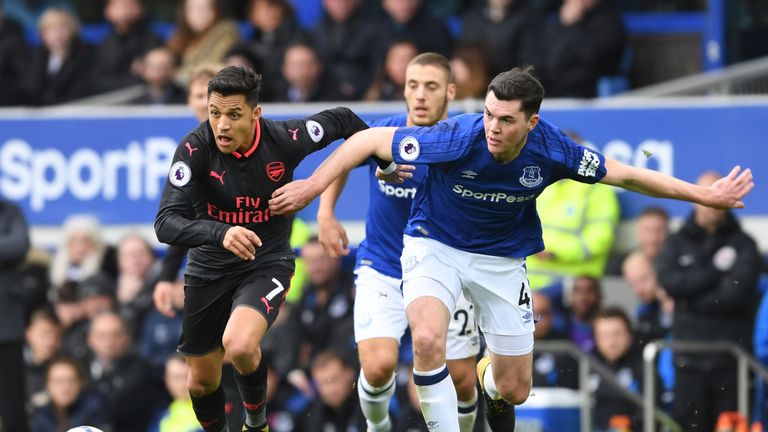 Everton defender Michael Keane has been hospitalised with a "nasty" infection that has spread up his leg.
The 24-year-old England centre-back missed Sunday's 2-0 defeat at Leicester - interim boss David Unsworth's first game in charge.
Unsworth confirmed the infection began in a gash that he suffered in the EFL Cup win over Sunderland over a month ago, and he has played in six games since including two World Cup Qualifiers for England, but the problem has started to improve.
"Michael got a knock; a really bad gash against Sunderland, and it got infected and spread up his leg," Unsworth said at full-time at the King Power Stadium.
"It's been really, really nasty and he's been hospitalised. We got some good news when we got to the ground that there's been a big improvement, so hopefully he can be available for Sunday's game."
Midfielder James McCarthy also missed the defeat at Leicester - Claude Puel's first game in charge of the Foxes as Everton continue to search for their next permanent boss - after making his long-awaited return in the EFL Cup defeat to Chelsea.
And Unsworth confirmed he will be out for two weeks after suffering another problem in his hamstring.
"Unfortunately, after the Chelsea game, he got a little tweak," he said. "We had it scanned on Friday and there's a little strain in there. So that's going to be a couple of weeks, which is disappointing because he's a big player for us."