Mason Holgate interview: Everton youngster determined to improve
By Adam Bate
Last Updated: 08/11/17 8:22am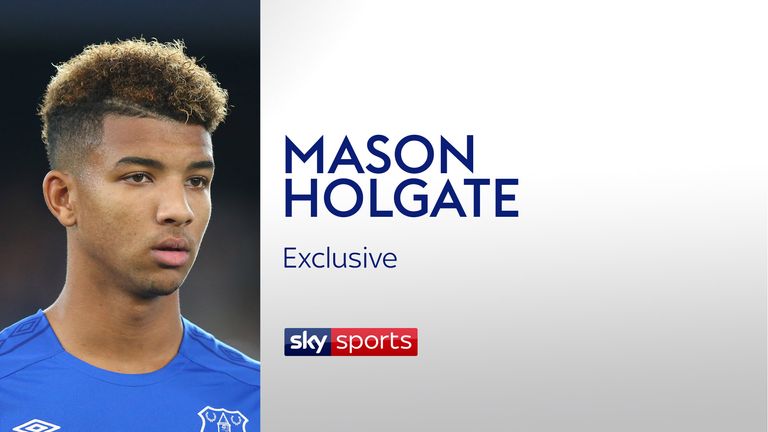 Everton defender Mason Holgate talks to Adam Bate about starting out at Barnsley, buying Ashley Williams' book and how David Unsworth helped him to improve his game.
There are many examples that illustrate the mix of youth and experience at Everton. David Unsworth played alongside Wayne Rooney and Phil Jagielka, for example, and yet four of the starting line-up for his first game in charge against Leicester City were not even born when he made his Everton debut.
The relationship between defenders Mason Holgate and Ashley Williams underlines the point. Holgate was a young hopeful at Barnsley looking to improve when he bought My Premier League Diary - an account of Williams' first top-flight season with Swansea City.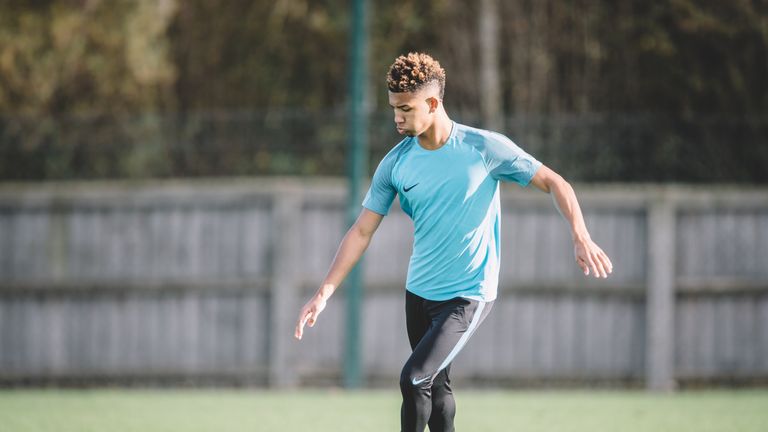 "He was taken aback when I told him that I had read it," Holgate tells Sky Sports. "I did not even know him at the time but now he is one of my best friends on and off the field so it is kind of mad. It was a bit weird but he is just Ash to me now so it is alright."
Holgate read the book to get an insight into what it takes to be a Premier League defender and admits he is still learning from Williams, Jagielka and Leighton Baines. The curve can be a steep one - as everyone at Everton is finding out this season - but the down-to-earth Yorkshireman says the challenges only strengthen his desire to get better. "I am going to make mistakes at this age but it is just about making sure I keep improving," he says.
The tests keep coming and Holgate's impressive versatility means he has played in a number of different positions already this season. One game he is at wing-back facing an in-form Leroy Sane, the next he is back in the middle and having to cope with the threat of a target man.
"When we played Bournemouth, I was at centre-back against Josh King who is strong and quick so that was difficult," says Holgate. "Wing-back at Chelsea was tough too. In the Premier League, pretty much every opponent has something about them to make it hard.
"But it is nothing new to me playing different positions and I don't feel like it affects me too much. It is improving me as a player because I am getting an understanding of the different roles. I feel like it is making my all-round game better for when I do have a fixed position.
"Centre-back is where I see myself long-term but it just depends what will come with time. I will play anywhere. I just want to help the team."
In more ways than one, his experiences at Barnsley, for whom he played 22 times as a teenager before moving to Everton in 2015, have helped him to prepare. Firstly, he became used to playing in different positions. More importantly, he became used to playing.
"Playing that young in League One is helping me out now I am older because I had it all then when I was up against big guys away on a Tuesday night with balls being pumped into the box," adds Holgate. "You don't have time to be young, you just have to step up."
He "loved every minute" of his time at the club he joined at the age of six, but one mentor stands out. Paul Heckingbottom came to national prominence by taking Barnsley into the Championship and keeping them there, but Holgate knew all about him already.
"I still speak to Hecky," he says. "He was my coach with the under-16s and literally moved up with me all the way. He was someone who helped me a lot. He used to show me clips of my games and spoke to me about it one-on-one a lot."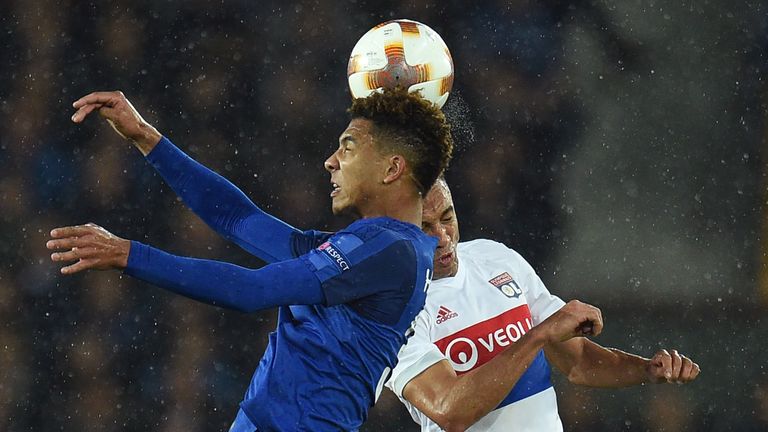 Holgate was not surprised that Heckingbottom stepped up to the senior job and he now finds himself working with another manager who is doing the same. Unsworth was a big influence on him during the season that Holgate spent playing for him in the under-23 side.
"At the time I was really focused on what I was doing on the ball," he says. "He has helped me a lot with the defensive side of the game and my positioning. That was something we worked on in my first year and it helped me a lot going into my second year.
"He broke it all down and got me to focus on what to do without the ball too. We looked at my body position in my one-on-one defending and improved my communication as well. It really helped me with my overall game to sort all of that out."
There is a reason why coaches invest time in Holgate, although showing faith in youngsters is nothing new at Everton. There is also Jonjoe Kenny, Dominic Calvert-Lewin, Tom Davies and Ademola Lookman. Against Leicester, there was a Premier League debut for Beni Baningime.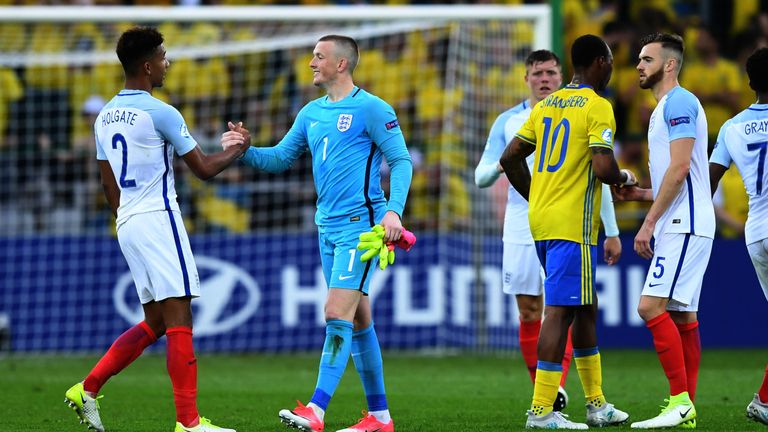 Everton also have the youngest first-choice goalkeeper in the Premier League in Holgate's former England Under-21 team-mate Jordan Pickford. "He's become someone that I am really close to and get to do things with away from football as well," says the defender, who will be sporting Nike's new Ice colourway next month.
"Jordan is unbelievable with his distribution. He tests me with it! He has impressed the lads but I already knew what he was about from England. It is good to have someone like that around who we have got a lot of faith in. I think he will go on to become England's No 1."
As for his own Everton move, there are no regrets. "I definitely made the right choice," he adds. "Everton always give youngsters a chance and that's been proven with the games I have been given. I am really happy with the decision that I made and I would not change it."
Mason Holgate wears the Nike Mercurial Vapor XI, designed for explosive speed. Available now from nike.com.