Paul Merson believes Diego Simeone, who has been shortlisted as one of four Everton candidates, would want to be in the Premier League.
Sky Sports News understands the Atletico Madrid coach is the top target for Everton owner Farhad Moshiri, with Sam Allardyce, Marco Silva and David Unsworth also under consideration.
While some may see it as a tough ask to land Simeone, Sky Sports pundit Merson says the Premier League would be a big draw for the 47-year-old.
Speaking on The Debate, Merson said: "This is where it has taken Simeone now. People are saying he might be a bit big for the club but he's been around a long time, Atletico Madrid are not the team they were and they are falling behind a bit.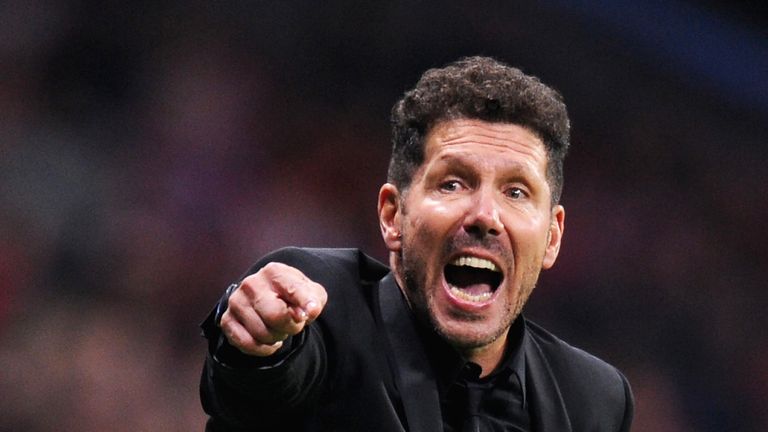 "He'll look at the Premier League and think 'right, I'm not going to be manager of Liverpool, Man City or Arsenal, maybe Chelsea' and all of a sudden, Everton are the next best thing. Even with where they are, they are the next biggest club with money and big wages, then he's in the Premier League.
"Everybody wants to be in the Premier League now. Spanish teams are kicking off at 11.30am now to try and get the market, but we don't have to in England. The Premier League is where everybody wants to be."
However, former Arsenal striker Ian Wright thinks Everton are punching too high by targeting Simeone and should be looking towards someone who can help build up a team.
"I think money is going to have to play a massive part in attracting him to Everton. I think they are aiming a bit high there," he added.
"I would think with Everton, as good of a club as they are and they have massive ambitions to get themselves in and around the top four or six, to go for that manager is really punching above their weight.
"What else you've got to take into consideration is even if they do get a manager of that stature, and it will be a tough ask, they still need to attract the big players.
"If you're going to go to the North West, and you're not going to Man Utd or Man City, then you're going to start looking at Liverpool and then Everton.
"I'm not knocking Everton in any way, but you're going to have to try and attract players there as well. It's going to take them a lot of money to do what they are trying to do. I think they need to go more within the confines of who they are, get someone who can build and knows the club."