Sam Allardyce has shrugged off the negative reaction from Everton fans at full-time after his side were beaten 2-1 by Burnley.
The Toffees were leading 1-0 after the first half, but while their opponents completed a first ever winning comeback in the Premier League under Sean Dych there were boos from the away end after the final whistle.
But Allardyce was unfazed by the reaction after the game and says it is all part and parcel of being a football manager.
"It happens. Fans have what they consider a new guy coming in. My job is not what the fans are saying or not saying. What we want is the fans cheering us not booing you, of course, but I have to look at the situation," he said.
"That's what you deal with as a manager, everybody has an opinion and I have to make the decisions and you hope they have an impact in a positive way."
Allardyce put Saturday's defeat at Turf Moor down to missed chances from his Everton side, and admits that they only have themselves to blame for the loss.
"We missed too many chances, I think that's the bottom line," he added."After that, I think two very simple goals were gifted to Burnley.
"The first one in particular was just a straight forward ball, Michael Keane and Ashley Williams should have dealt with it and they didn't. That lifted Burnley's spirits when really, in the first half, with all the very, very good chances we created, we should have been 2-0 up.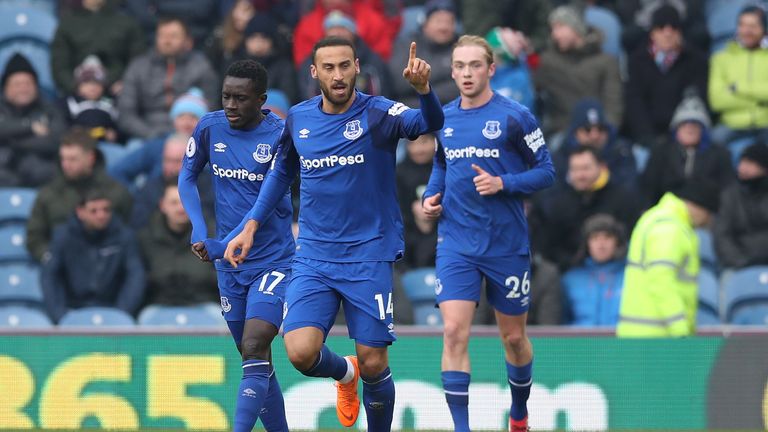 "In the end, the service in the second half wasn't good enough to any of the front players. Our last three or four crosses went straight into the goalkeeper's hands when we're trying to put the opposition under pressure to get back into the game. Technically, we should have been better in the final third again, partially after the chances we had created.
"We need to win next week. Our record is 17 points from eight games and the players have put a huge amount of pressure on themselves now.
"We have to deal with that, I have to deal with that and it gives them the chance to get into the right frame of mind for Brighton and try and get the three points.
"I think it was such a big game today for us to win to go level with Burnley. With the fantastic season they've had, for us to get level with them today had we won with such a bad season that we've had, it wouldn't have looked quite so bad but we only have ourselves to blame for today's defeat."