Andre Gomes is back enjoying his football again following his loan move to Everton and he believes his difficult spell at Barcelona has made him stronger. 
Everton travel to face champions Manchester City on Saturday, live on Sky Sports Premier League, looking to bounce back after two below-par displays in draws at home to Newcastle and Watford.
Gomes has shown his qualities since returning from a hamstring injury sustained while on pre-season with parent club Barcelona, and the 25-year-old is not placing a ceiling on what can be achieved at Goodison Park this campaign.
"I feel more like a man now," he told Sky Sports when reflecting on his two seasons at Barcelona. "Now I feel mature and experienced. I'm really happy to be in the Premier League and England.


"My father was, and is still, the big influence on me. Sometimes it is difficult for him because he suffers a lot when I am not happy or good.
"[At Barca] It was tough for me because I wasn't feeling good. I had good moments, but in the bad moments it was difficult because I saw my father and mum suffering.
"It was really difficult for me to take care of expectations, not only from the fans, but my expectations and seeing my parents suffering. It was complicated. I'm enjoying football again.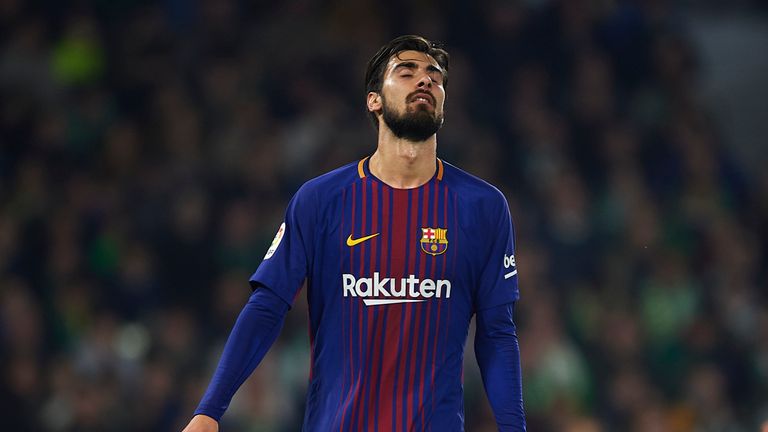 "I can't say I'm playing my best football, because I don't want to put pressure or walls [on my potential]. I just want to get better physically, to give the best performances that I can."
Everton manager Marco Silva has recently spoken of his desire to make Gomes' move from Barcelona permanent, after impressing during his eight Premier League appearances so far.
The 2-2 draw with Watford on Monday Night Football provided the midfielder's first assist, and he has been just as effective in breaking up attacks to get the team on the front foot.
Gomes has settled into the dressing room, and said of his manager Silva: "He's given me confidence to keep moving forward and to be happy.
"All the people here have been amazing with me, all the staff and my team-mates.
"I know it's difficult sometimes to have a football player on loan and wondering how the first contact will be, but the boys here have been amazing with me.
"I remember on day one with Jags [Phil Jagielka], I didn't have clothes to go to training, so he gave me the kit! He explained to me where to go for the training kit man and everything.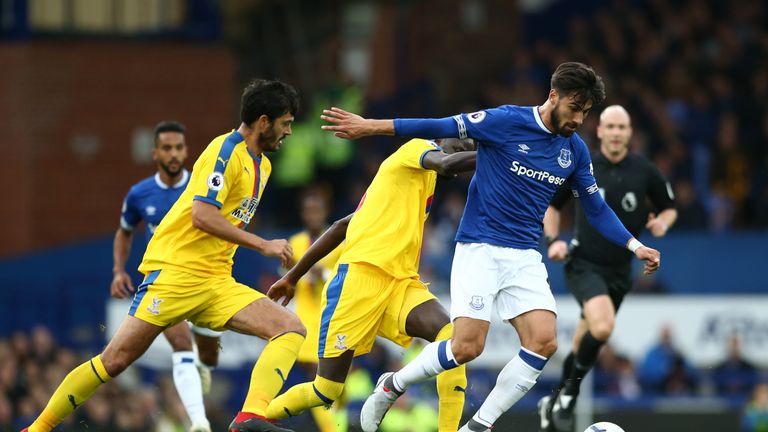 "I wasn't unhappy in Barcelona, but I was feeling the struggle. Sometimes, I'm more negative than positive about myself. I'd be the first person to shout at myself, close the door and scream to myself that I didn't play good.
"Sometimes, you try not to care about the things you read on social media, and even if you do, someone might tell you. It's difficult because [Barcelona] is a massive club, and you have to be prepared.
"Somehow, perhaps I wasn't prepared for that side. I was just preparing to play football, go to the stadium and play, so maybe I wasn't prepared for that situation."
Gomes in quotes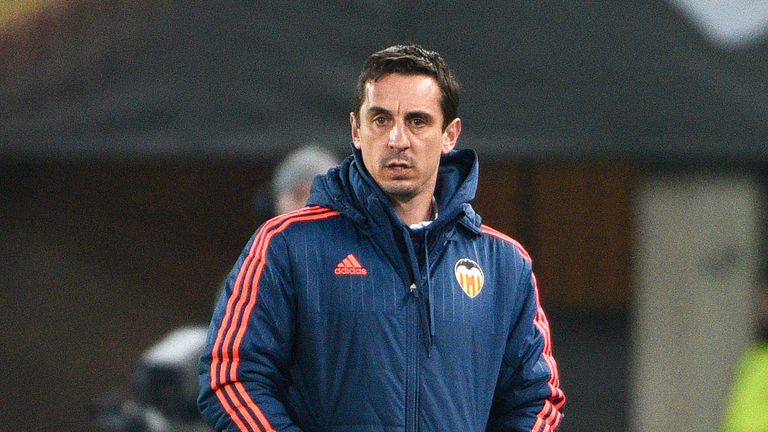 He's professional, he's hungry to improve, an intelligent young man who speaks three languages. The day after the 7-0 loss in Barcelona, he insisted on doing extra training.
"Both Gary (Neville) and Phil (Neville) are very important for me. It was a difficult period in Valencia for the team, and for them. We are friends, so we spoke a lot about everything, football and life, and they are also, I can say, they are a really big influence for me. Not only for their experience they passed on to me, but also as a friend, giving me advice for life.
"Of course Gary was the manager at that moment. I remember we talked about being the perfect football player, and I couldn't accept mistakes, and I think the most important thing in football was when they explained that sometimes I have to give space for living my life, and actually find the perfect situation to move on and keep playing, because sometimes we have bad days and the worst thing to do is keep thinking of them.
"As a professional athlete, they taught me a lot, to stand up, think positively and move on. After the 7-0 loss, I was suffering. I was a kid, and when I had a bad day I was trying to train and train and train, to cover the mistakes and bad things."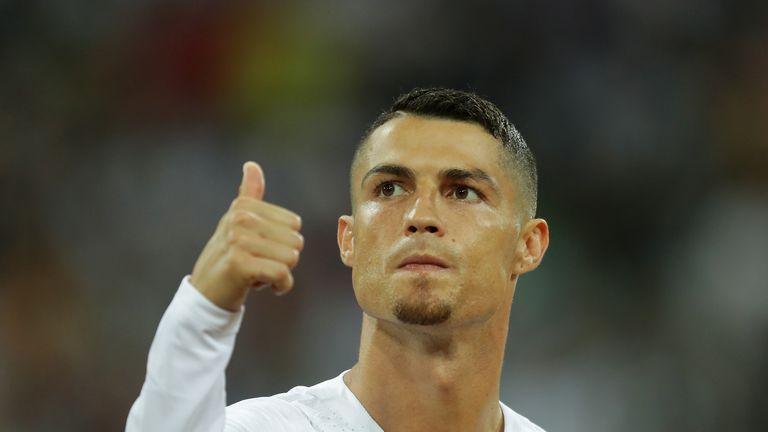 No one can be the next me, there are no doubles. That doesn't happen. I see many young talents, I can mention Andres Gomes but there are many in Europe who have the capacity to go far. I am very happy because these great talents assure that football will always be strong.
"I went from being ball boy to the likes of Pepe, Ronaldo and Bruno Alves, to then playing with them. It is a really strange feeling, but I appreciate it a lot. It is always an honour for me, because I saw them growing up, and now I am playing with them."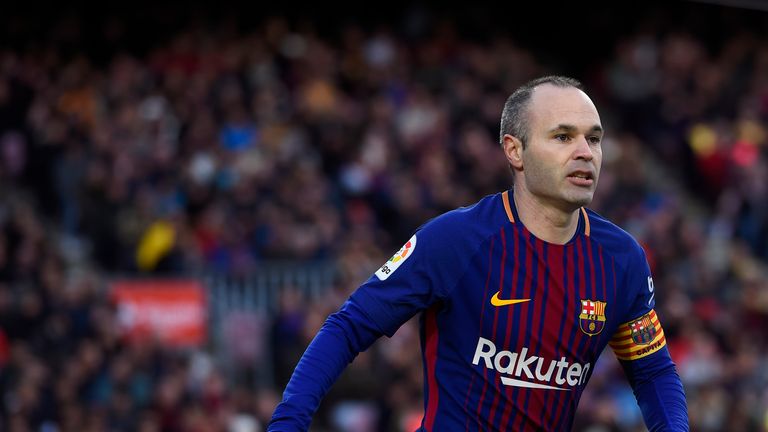 Andre has many qualities to become a major player in a big club, he will continue to progress. The young players who come to this team must feel good and can evolve in a calm atmosphere. The whistles will not lead us anywhere and we must not point the finger at the players who have just arrived. This is not good for the players or for the team.
"He is an unbelievable footballer, and off the pitch he is amazing. He is like that big brother you want to have. When you are at a massive club like Barcelona, you need that. You have to play every day at the top level, if you go a little bit lower, everyone will notice, and he has had a brilliant career.
"I will never forget, first day at Barcelona, Iniesta was the first to say hi to me, and said if I need anything, come and talk to him. And after five minutes, I got nervous because I didn't have boots on my first day! I thought: 'What am I going to do?' Day one, arriving at Barcelona, with no boots. I will never forget, Sergio Busquets came up to me and gave me a pair for the training."
Enjoy all of the Festive Football fixtures by getting Sky Sports Premier League and Sky Sports Football for just £18 a month