Bill Kenwright: Roberto Martinez not the only candidate for Everton job
Bill Kenwright says there is no front-runner for the Everton manager's job as he prepares to meet Roberto Martinez.
Last Updated: 29/05/13 2:24pm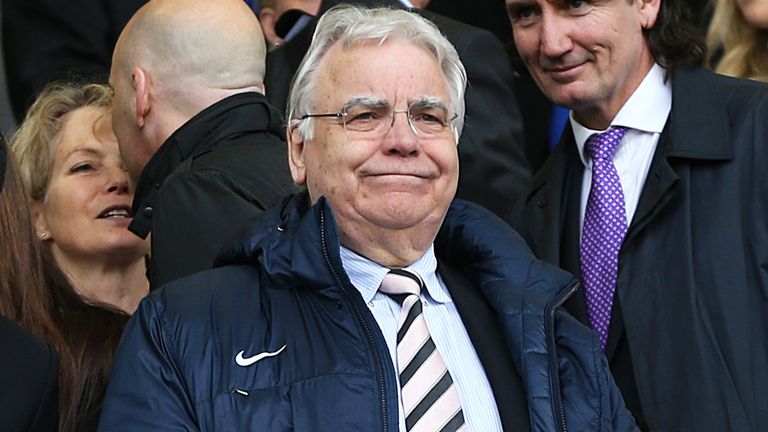 Martinez has been given permission to leave Wigan this summer and is due to discuss the possibility of succeeding David Moyes at Goodison Park.
Sky Bet make him an odds-on favourite for the post, but Everton chairman Kenwright insists the Spaniard's name is just one on a list of candidates drawn up with the help of the club's supporters.
He said: "I will meet Roberto in the next 48 hours and he's on the list, as I've always said. No more than on the list.
"I said we'd be making a list, and Evertonians have been great as I indicated I thought they would be.
"They've certainly bombarded me with their thoughts and they're not a million miles away from mine.
"You always get the odd one that thinks he's got the only idea, and there are a few plumbers and electricians who think they can manage Everton, but in the main Evertonians and myself are sort of on the same page.
"The most gratifying thing is 90% of them said 'you didn't let us down last time, go with your gut instinct and hopefully you'll get it right again'.
"There's no way I or anyone can say 'we'll get the right man' but I certainly will put everything into getting it right and getting the right DNA for Everton Football Club. That's very important."
Pressed on whether Neil Lennon, Malky Mackay or Michael Laudrup were potential targets, Kenwright said: "There is a list. No favourite - not at this moment."
Wigan chairman Dave Whelan confirmed Martinez had decided to leave the DW Stadium after a meeting with the Spaniard on Tuesday, but insisted there would be a price to pay.
Whelan said: "He's still on a contract with us and there's 12 months left on that contract. He can be released from that contract but there'll be a little bit of compensation to pay for whichever club wants him.
"The amount is somewhere around £2m. To get a manager like Roberto, I think it's very cheap."