Everton winger Aaron Lennon has set his sights on a return to the England squad as he prepares to re-launch his career at Goodison Park.
The 28-year-old spent the second half of last season on loan with the Toffees and re-joined them on a permanent basis on a three-year contract shortly before the transfer deadline.
Lennon's career stalled at White Hart Lane after Mauricio Pochettino took over as boss and he has also spent the last two-and-a-half years in the international wilderness.
However, he is now keen to force his way back into Roy Hodgson's thoughts ahead of Euro 2016 with his first appearance of the season set to come in Saturday's home Premier League game against champions Chelsea.
"I do want to get back into the England set-up as I've been out of it for a while now. I love playing for England and I've missed it," said Lennon, who has made 21 appearances for his country.
"There are a lot of England players here [at Everton] so hopefully the manager will be coming to watch a lot and that gives me a better chance to show what I can do if I am playing.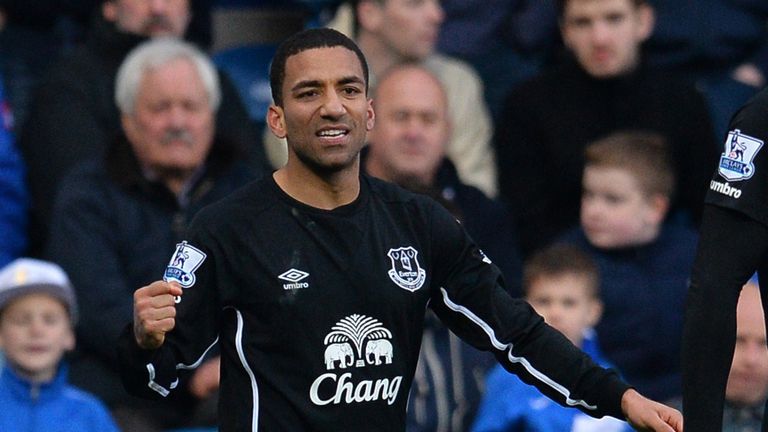 I do want to get back into the England set-up as I've been out of it for a while now.
"I just want to get back to playing the way I know I can and get a run of games. You need a run of games to get up to form and that is my aim.
"Spurs have loads of players, a massive squad, and some players go for long periods of time without playing. I think any footballer will tell you when they are not playing it is not enjoyable.
"If you are not playing sometimes it is best to move on. That was the case for me and it was time for me to move."
Lennon had chances to go elsewhere but he hopes his decision to return to Everton will pay off.
"I made it clear this was the one I wanted - from my loan spell early on I knew this was the club that I wanted to be at," he added.
"There were other clubs interested but to be honest I didn't really even entertain it. I just sat there hoping this deal would go through, and thankfully it did.
"I didn't hear much until the end of the window and then I pretty much knew it was close and obviously it went down to the wire.
"When it got to late afternoon you start thinking 'Is there time for this to go through?' but there are no worries now.
"This is the one I wanted and I am looking for a successful period here for a long time.
"The quality and potential this team has I don't see why it can't go to the very top. This team should definitely be challenging for Europe."