Tottenham boss Mauricio Pochettino says his pressing style is nothing like the tactics Jurgen Klopp deployed at Borussia Dortmund.
The pair go head-to-head at White Hart Lane on Saturday in what is Klopp's first game in charge at Liverpool since replacing Brendan Rodgers as manager.
Klopp has arrived to a surge of excitement on Merseyside, after leading Dortmund to two Bundesliga titles with his self-proclaimed "heavy metal" football based on pace, power and pressing the opposition whenever possible.
Pochettino has become known in England for a similarly dynamic style, which worked to great effect at Southampton and is now beginning to bear fruit with a young squad at Spurs too.
The Argentine, however, rejects the notion of Saturday's 'Battle of the Pressers', claiming Klopp's teams are different as they tend to defend much deeper.
"It's a different pressing," Pochettino said. "If you analyse Dortmund, it's not similar to how we played at Southampton because our pressing was high up, to the opponent's keeper, but Dortmund play a medium block.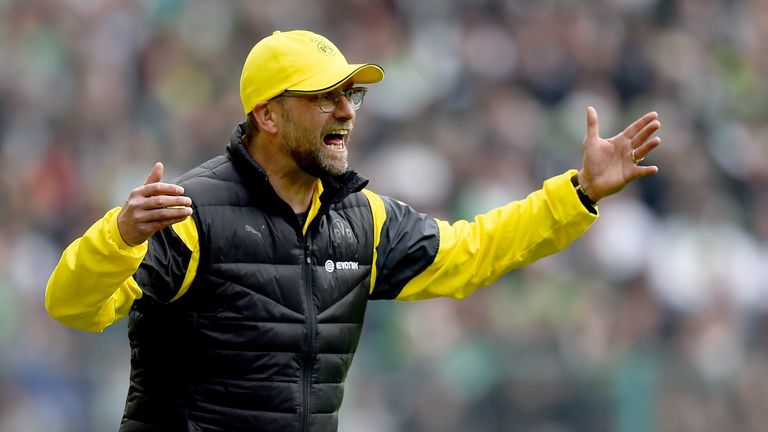 "It's very strange to compare those two styles - Klopp's style to mine. We are different. One is not better than the other; we are very different.
"I think Dortmund were a very physical team. They applied transition very quick and always went forward, but sometimes when you have players to play in this style, you can do these counter-attacks.
"It's different to the way we played in Southampton."
Spurs in the summer offloaded a number of players deemed unsuited to Pochettino's style, and statistics suggest his squad are buying into the head coach's plans.
Tottenham have out-run every opponent they have faced so far this season but they have not always converted pressure into points and currently sit eighth in the Premier League table.
"It's good, that stat, but football is about winning games, not just about running," Pochettino said.
"It's true that our style is to press and to run and to show togetherness on the pitch. But then we need to score, we need to play better with the ball than the opponent.
"I think we have a good balance between running and possession. Maybe we are one of the best teams in possession and in our fitness.
"It's a very good balance because I think it's Manchester City, Manchester United and us who have the most possession and we are also in the top for running.
"I am very happy. We can improve, but I am very happy with the way we have played in the last few months."