Mousa Dembele will accept an FA charge for violent conduct for his alleged eye gouge on Diego Costa.
However, the midfielder and Tottenham are set to contest the possibility of him receiving more than a three-game ban, according to Sky sources.
Dembele was charged over an incident involving Chelsea's Costa which was missed by officials during Monday's 'Battle of the Bridge'.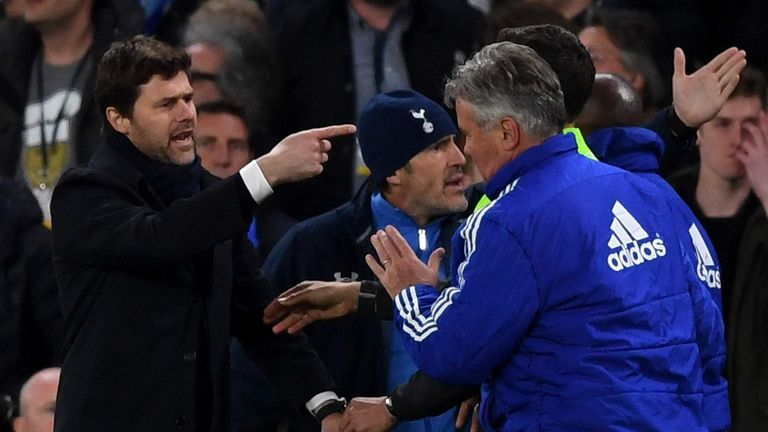 Chelsea and Spurs have also been charged by the FA with three breaches of failing to control their players during the Monday Night Football encounter, which saw the home side come back from two goals down to secure a 2-2 draw and end Tottenham's chances of winning the Premier League.
Speaking ahead of the Super Sunday clash with Southampton, manager Mauricio Pochettino said: "If you play with your friends, you play for honour or for beer or food, you want to win.
"Sometimes when you run a lot and you are under stress, you can cross the line. Mousa knows if you cross the line, you need to pay, but this can happen in football. We cannot justify, but we can understand."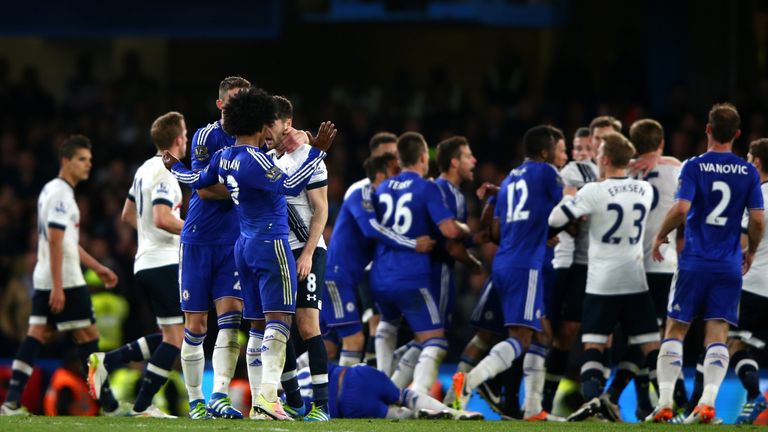 The FA indicated earlier this week that the standard three-match suspension for violent conduct would be a 'clearly insufficient' punishment - something Sky sources understand Spurs would challenge.
An FA statement said: "It is alleged the player's behaviour constituted violent conduct in circumstances where the standard punishment of three matches that would otherwise apply is clearly insufficient.
"Off the ball incidents which are not seen at the time by the match officials are referred to a panel of three former elite referees.
"Each referee panel member will review the video footage independently of one another to determine whether they consider it a sending-off offence.
"For retrospective action to be taken, and an FA charge to follow, the decision of the panel must be unanimous."
Chelsea and Spurs have both been charged for three breaches of FA Rule E20 for failing to control their players and/or officials.
The FA charges come after incidents in the 45th and 87th minutes and also at the end of the game at Stamford Bridge and both clubs have until 6pm on Monday, May 9 to respond to their charge.