Tottenham boss Mauricio Pochettino suggests he will make changes for trip to Sunderland
By Lyall Thomas
Last Updated: 29/01/17 11:00pm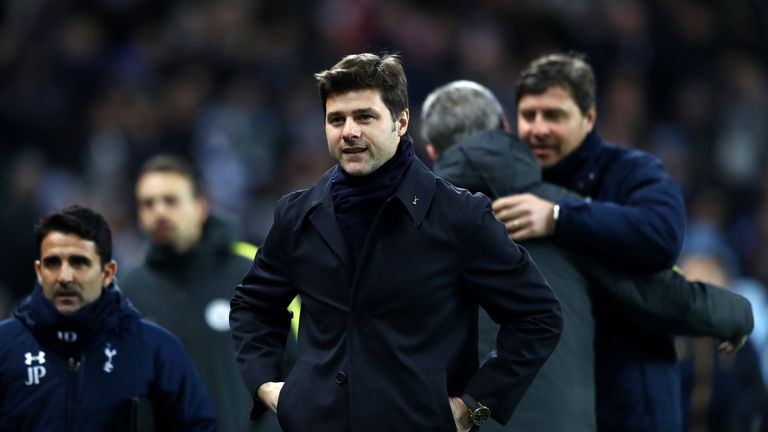 Tottenham manager Mauricio Pochettino has suggested he will rotate his side for Tuesday night's Premier League clash at Sunderland.
The Spurs boss says his players, who will host Middlesbrough at home on Sunday, are not machines.
Pochettino questioned some fringe players that were involved in the FA Cup win over Wycombe on Saturday, after Spurs fell 2-0 behind and looked destined to draw 3-3 until a last-minute winner.
And he admits that has led him to reconsider rotating the team so much for their upcoming Europa League knockout campaign.
"We have a few players with some risk of getting injured and you need to rest because you cannot compete on Tuesday at Sunderland and then on Saturday against Middlesbrough," Pochettino said.
"We need the fans need to understand that we cannot always play the same team - the same 11 players - because they are not machines, they are human.
"We will see [about the Europa League]. It's not clear. The first half [against Wycombe] was very difficult and we need to assess why and to analyse.
"If you play against Wycombe - a League Two club - it is true that is difficult because of their motivation and their excitement is massive, but I think we need to stop a little bit and say, 'why not play one or another'?
"When you play Tottenham, you play Tottenham, and when you sign a player for your squad you need to be available to play, and be of enough quality to play in this type of game."