Mauricio Pochettino irked at latest string of Tottenham rumours
By Lyall Thomas
Last Updated: 06/05/17 7:29am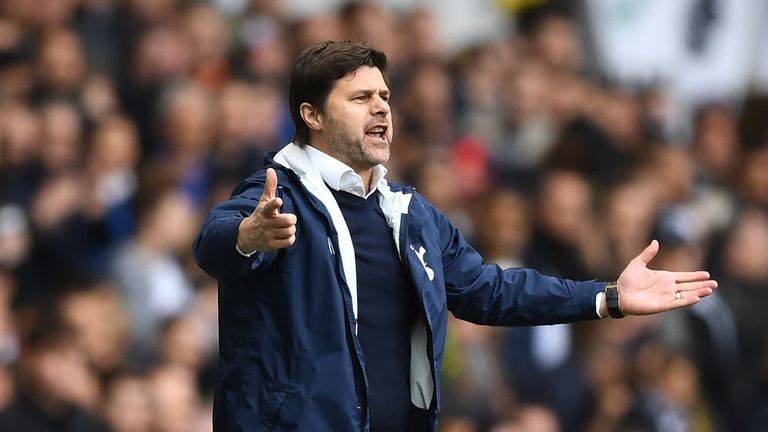 Mauricio Pochettino believes there is an unfair amount of "rumours" about Tottenham's players going into the summer transfer window because they have not yet reached "the last level".
Kyle Walker and Toby Alderweireld have been the subject of newspaper reports this week over the former being unsettled by outside interest and the latter stalling on a new contract over money.
But Pochettino has insisted all is calm in the Spurs camp as they continue to chase down Premier League leaders Chelsea with four games to go, starting at West Ham live on Friday Night Football on Sky Sports 1HD.
"Why (these rumours)? I think you know and we know (but) it is not a moment to talk. The real situation is that we are working so hard," he said.
"I try to explain to you that there is a lot of pride, because he (the chairman Daniel Levy) is the first who is creating a massive club for us, and the fans, because he is thinking to move the club into the last level in the next few years.
"We want to move the club to the last level. At the moment, if we are capable of that, maybe you will see the rumours will stop because, when you compare Tottenham to Manchester United or this type of club, you do not see the same sort of rumours as down here.
"Then of course, in our signings, we are creating a new team that, in the new stadium and with the new facilities, will be one of the best teams in the world."
Reports surrounding Walker were that the right-back was unhappy at starting on the bench in the FA Cup semi-final against Chelsea and the north London derby, but in fact Pochettino has rotated him with Kieran Trippier since mid-March.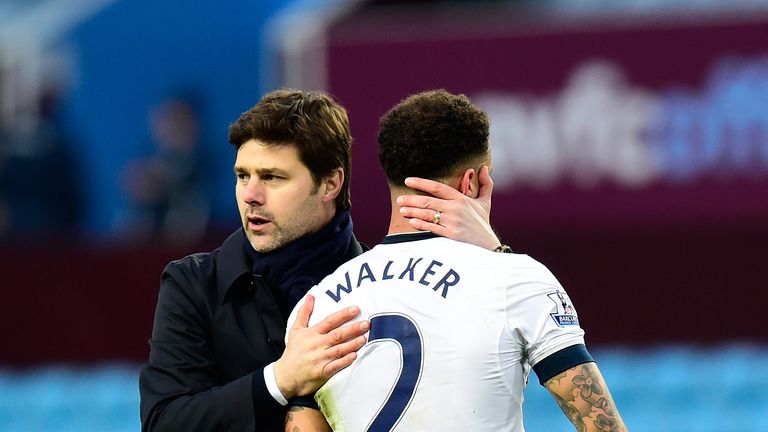 Pochettino earlier dismissed the idea that he dropped Walker for "big games" and has suggested he would also have rotated Ben Davies with Danny Rose, which he did at the end of last season, had the latter not been injured.
"For me, every game is big. Crystal Palace was big. Swansea was a big game. When you have players that deserve to play and play, then all players feel an important part of the team," he said.
"The rotation between Danny Rose and Ben Davies, or Kyle and Trippier; you can see their performances. It's because we have good players in the squad that it affects their team-mates and makes them better."
Grab a Sky Sports Day Pass and strap yourself in for a blockbuster Friday Night Football as Tottenham travel to London rivals West Ham. All the action live on NOW TV, no contract!