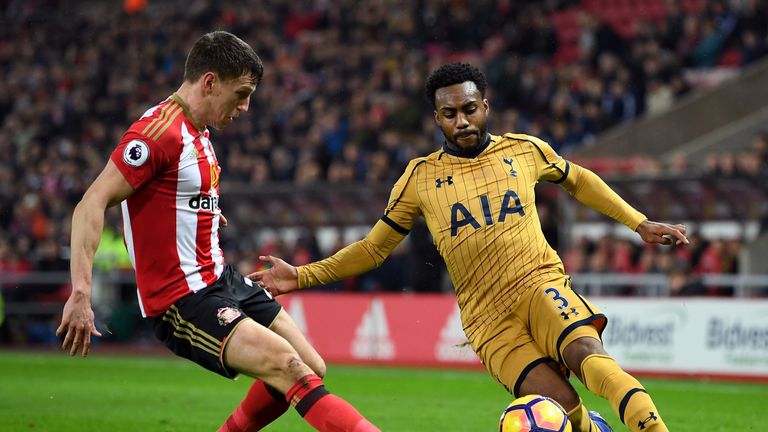 Danny Rose admits he expected a negative reception from Tottenham fans when he came on against Real Madrid in the Champions League.
Defender Rose, who in the summer suggested he wanted to leave the club, thanked Spurs' travelling support for their backing in the Bernabeu and insists he now wants to focus on winning back his place for Tottenham and England.
Spurs took a valuable point from their 1-1 draw with the European champions and Rose made his first appearance since injuring his knee in January and since his controversial comments made in August.
Rose said he wanted to play "up north" before he retires and said he was not being paid what he believes he is worth at Spurs. He also criticised the club's transfer policy, claiming he often had to search for new recruits on Google.
The 27-year-old was made to apologise publicly but there was no hint of lingering animosity from Tottenham's supporters on Tuesday.
They applauded Rose onto the pitch before singing his name during the match and afterwards, when Rose re-emerged for some extra running.
"I was expecting a frosty reception from the fans tonight so I just have to say thank you to them for giving me a great reception when I came on and when I was training afterwards," Rose said.
"I want to thank them again for chanting my name. I'm trying to look forward now for the rest of the season. First and foremost I have to try to win my shirt back.
"It's gone now, my manager has forgotten about it and we all move forward and we try to win this club a trophy. It's forgotten about. My opinions will be voiced in a different way from now on."